Van included- get more out of your Niseko holiday.
Are you planning a trip to Niseko and wondering how you will get around?
Although the Hirafu village is compact and relatively easy to negotiate on foot or with the aid of the free village shuttle Holiday Niseko has another solution for you - book a property that comes with a vehicle.
Properties with vehicles offer superb value when you take into consideration the cost of a rental vehicle and best of all a van allows you the freedom to explore more resorts, restaurants and must see attractions. They are also the answer to any supermarket worries and allow you to drop the kids off at ski school at your convenience.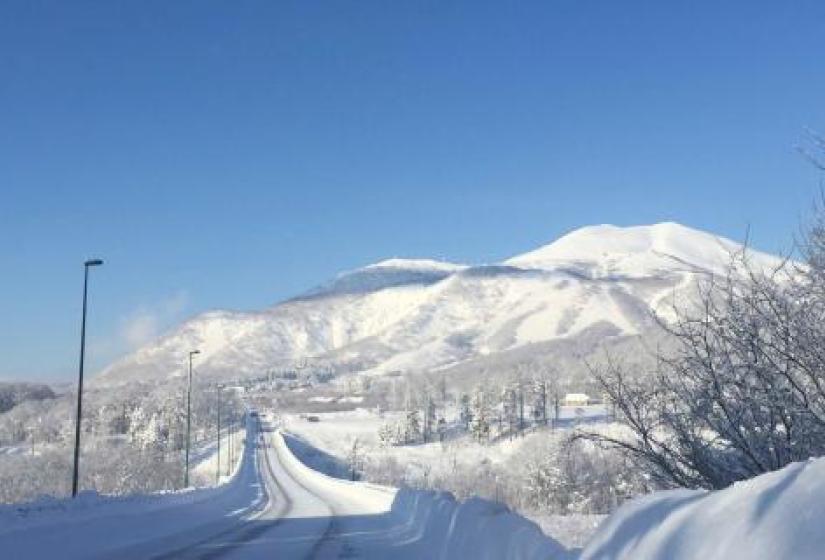 The road to Hirafu
As if this wasn't enough, consider the fact that the greater Niseko United area is made up of 4 resorts ( Hirafu, Hanazono, Niseko Village and Annupuri) all of which are no more than a 30 minute drive from Hirafu. A vehicle gives you the freedom to start your day at any one of these resorts giving powder hounds the best chance for first chair and for for the more adventurous there are 2 more fantastic resorts 1 - 1.5 hours drive from your accommodation -  Rusutsu and Kiroro.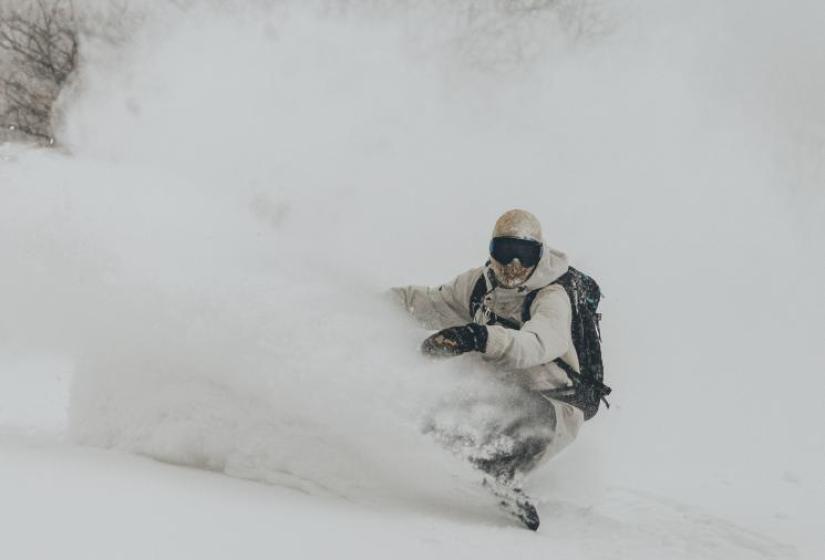 Snowboard turn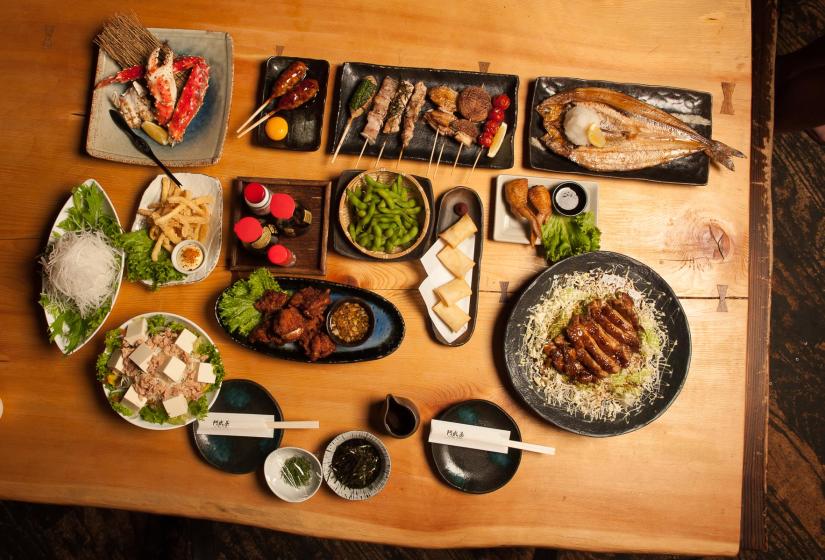 Explore more restaurants and culinary delights with the convenience of your own vehicle.
All of the vehicles on offer are late model 4WD Hiace Regius vans that seat up to 9 passengers, are equipped with English navigation and of course snow tyres.
So what properties come with a van?
Himawari - A value concious option located in Kabayama, just 2 minutes drive from Hirafu Village.
Ikigai - One of our most popular properties loctaed in peaceful St Moritz and less than 5 minutes drive to the Hirafu Gondola.
Kabayama Townhouses - 4 x 4 bedroom townhouses all of which come with a van and are just a couple of minutes drive from the village.
Kabayama House - A beautiful 3 bedroom stand alone home tucked away in a peacful corner of Kabayama. Again just a couple of minutes drive from the resort.
Koho - Located in the lower Hirafu Village this classic alpine chalet comes 3 bedrooms and bathrooms and is tastefully furnished. 
Mountain Butterfly - Another 3 bedroom property that enjoys the peace and tranquility of the St Moritz area and fantastic Mt Yotei views.
Shiki & Koyuki - 4 x  modern 3 bedroom, 2 bathroom townhouses located away from the hustle and bustle in Izumikyou 2. The van will have you at the gondola in just minutes.
Ori - Where James Bond would choose to stay!  This luxury super modern 5 bedroom home sleeps up to 18 guests and is located in the Lower Hirafu Village.
Yoteiyama House - A spacious 4.5 bedroom home that comfortably sleeps up to 12 guests. The van will have you to the lifts in minutes.
If you'd like to know more about any of these properties or you have any questions please feel free to contact us anytime ([email protected]).