Great deals on Niseko ski and snowboard rentals
Choose your provider and the right equipment to get the most from your Niseko holiday.
Book your gear now from Niseko Sports or Rhythm
Book your rental equipment through Holiday Niseko and enjoy the convenience of having your accommodation and rentals booking in one place that you can pay for and change anytime with the added bonus of having one of our knowledgable staff assist you with the booking. Holiday Niseko bring you the choice of Hirafu's two best rental providers Niseko Sports and Rhythm. 
Free over night storage
Thats right you can enjoy the convenience of over night storage with either provider which means you don't need to lug your skis back to the chalet.
 Premium Equipment 
Get the best equipment on the market plus unlimited changes if you don't like how your gear is feeling or you want to switch it up from park to powder.
Pick it up in when you arrive
You can pick up your equipment from 3pm the day prior to your booking start date, plus we can arrange for you and your equipment to dropped off back to the chalet once you have been fitted, too easy!
Full details and pricing here in our Guest Services Guide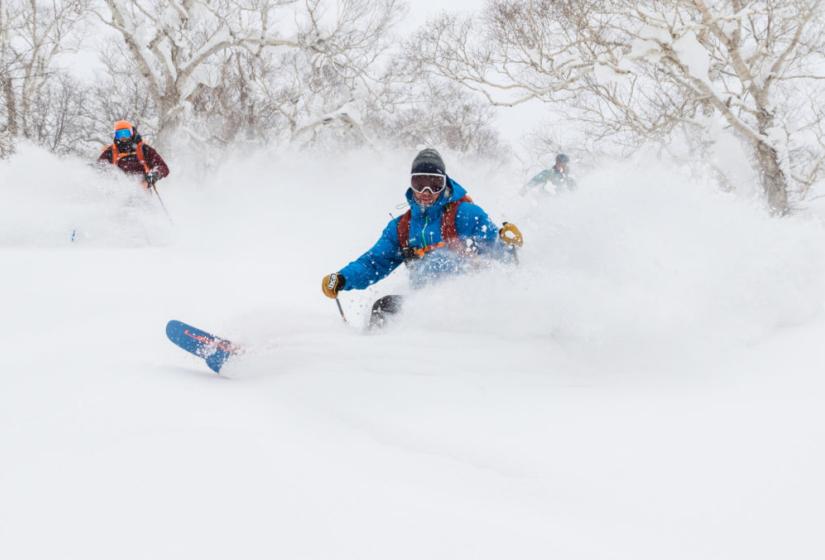 Great conditions in Niseko