Sumer Time In Niseko
Rafting, Cycling, Beaches, Fishing, Golf and much more
Summer Holidays in Niseko
Whether you enjoy hiking, biking, golfing, climbing, rafting, fishing, trips to the beach or thermal hot springs or onsens, a summer holiday in Niseko has something for everyone. Hokkaido's perfect spring, summer and autumn temperatures with low humidity keep it comfortable for all who visit. With Mt. Yotei towering over the area and the Shiribetsu river twisting through the flourishing landscape, the stunning scenery of Niseko makes it an unforgettable year round destination. Relax and take in the unique cultural experience that this world class resort has to offer. Why not let us at Holiday Niseko help you get the most out of your visit with our local knowledge and summer accommodation packages.
Rafting
Enjoy the day in a rubber raft with your family and friends and take a journey down one of Hokkaido's beautiful rivers. Hold on and let a local guide float you down the exciting rough river during the spring melt off or enjoy a relaxing raft tour during the summer months. There are many outfitters that we can get you in touch with to make your day out on the water one to remember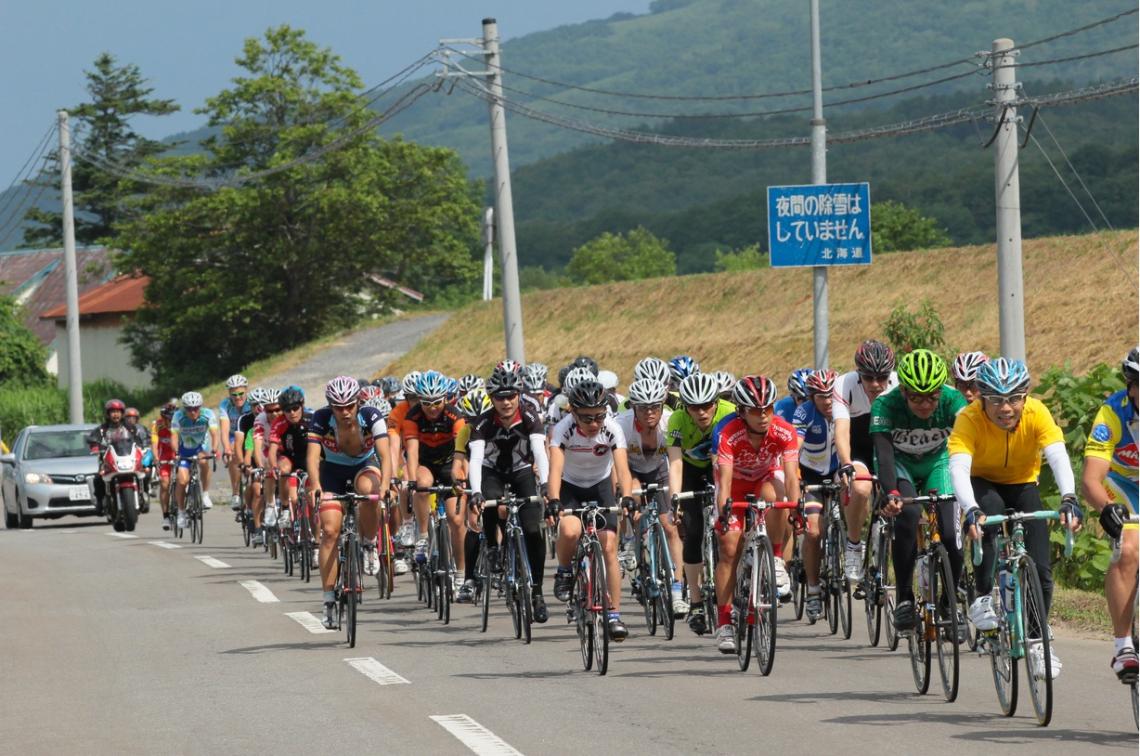 The Niseko Classic is fast becoming a world class cycle race attracting competitors from all of the globe.
Cycling
Cruising downhill on the ski-slopes, riding cross country through the forests or road cycling on one of the picturesque routes inn the area there is a cycling experience for everyone in Niseko. Cycling is also fantastic way to enjoy the beautiful surrounds and visit attractions in the area
The Annupuri and Hirafu gondolas usually run through the the summer months servicing the down hill mountain biking trails in the area. Rental mountain bikes are available at the base of the Hirafu Summer Gondola.
The spring, summer and autumn in Niseko have many different bike related events and competitions the biggest of which is the Niseko Classic. Rental bicycles, tours and kits are ready for you at one of the many bike shops in town. We are also happy to help in any way with getting you out pedalling around our beautiful landscape with a number of the HN team keen cyclists.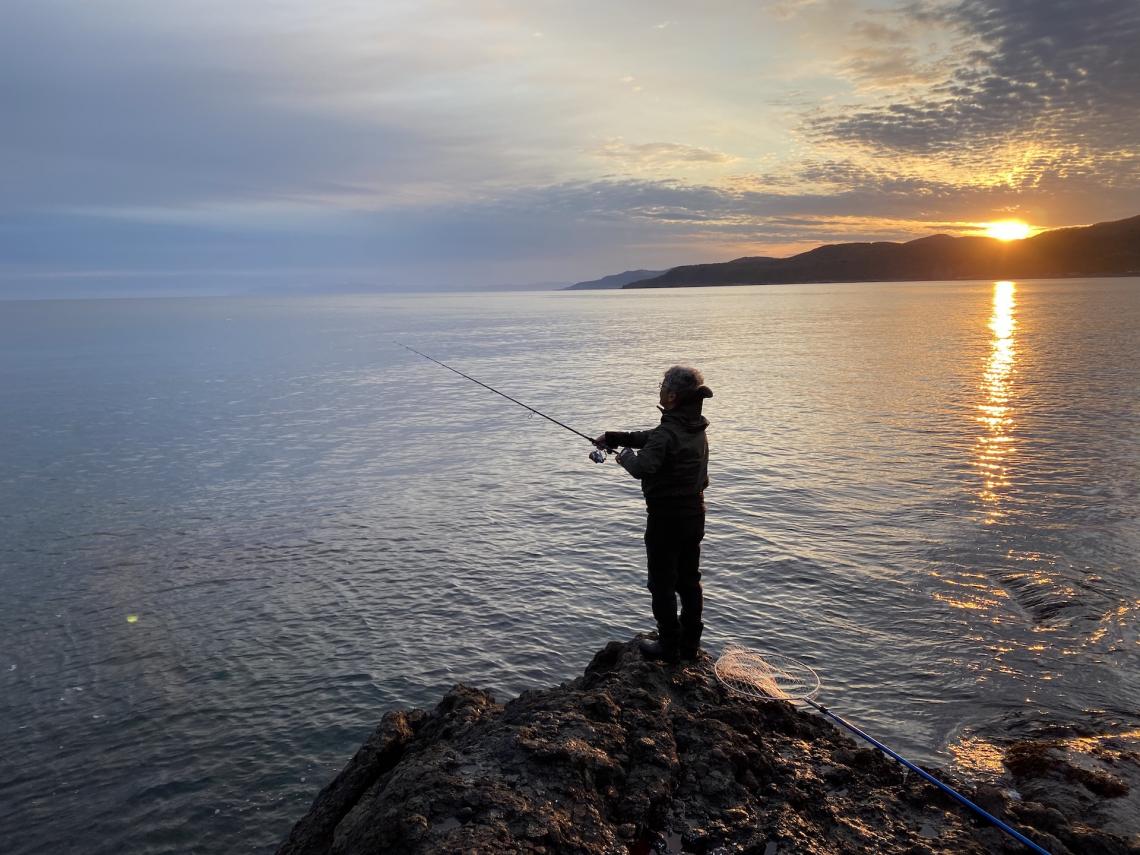 The sea of Japan has many productive fishing spots less than an hour from your Hirafu accommodation.
Fishing
There are many rivers and lakes through out the Niseko area to fish and many species inhabit these waters. The Shiribetsu River which runs through Niseko is home to chum, cherry and red-spotted masu salmon, white spotted char, ayu, stone loach, dolly varden trout, iwana yamame, carp and the 'Japanese huchen'- which is on the brink of extinction. Brown trout and red salmon inhabit the beautiful Shikotsu Lake that is located in between the Chitose airport and Niseko, a great lake to try your fishing skills on.
You can find the local fly fishing master in Niseko at his Village House pension in Hirafu or as the chef at his Shunsai Restaurant in Kutchan. Dine at Hirotsugu Hashimoto's restaurant and maybe you will be lucky enough to get a tip on the area. Fly fishing or lure casting, there are fish to be caught here and we will happily help you get set up.
If sea fishing is more your game the sea of Japan is just an hours drive with fishing opportunities for sakura masu, ame masu, chum salmon, yellowtail kingfish, Halibut and many more. There are charter boats operating daily during the summer months from Yoichi Port, Iwanai and Furubira which Holiday Niseko can assist with booking.
River Course in Rusutsu is one of the most scenic in the area.
Golf
Golfing in Niseko is all time! The Niseko area offers a great selection of challenging, affordable and un-crowded golf courses to choose from. Surrounded by forests, mountains and mild weather, you will be inspired when teeing off with Mt. Yotei in the distance. Enjoy a relaxing game and experience is what Niseko's golf is all about.
Niseko Tokyu Golf Course
Niseko Tokyu Golf Course rolls out from the base of Hanazono's ski area and faces beautiful Mt.Yotei. Surrounded by amazing terrain and silver birch forests, this perfectly kept par 72 course measures out 7003 fun and exciting yards of challenging play.
Address: 1 Hanazono, Kutchan-cho, Abuta-gun, Hokkaido 044-0084
Tel: 0136-23-0109
Established:1992
Designer: Hayashima
Holes/Par: 18/72
Niseko Village Golf Course
Niseko Village Golf Course is lined in beautiful pine and birch forests at the base of the Mt. Annupuri in Higashiyama. This well manicured and challenging Par 73 course measures out at 6,845 yards of play and is one of the few courses with a Par 6. The lengthy 721 yards of the famous 10th challenge even the best of players. Come out and play a day on our long fairways and amazingly layed out Niseko Village course.
Tel:0136-44-1111
Established: 1992
Designer: Hayashima
Holes/Par: 18/73
Niseko Golf Course
Layed out and designed by the talented Arnold Palmer, the Niseko Golf Course is a local favorite! Holding on to tradition and allowing players to walk the course as you play, Niseko Golf Course is old fashioned and unique this way. With options of a golf cart or bag only cart, you can take your time and truely enjoy the scenery surrounding this Par 72. Measuring out at 6,805 yards of challenging fairways and greens, playing 18 at the Niseko Golf Course is a must.
Address:Fukui, Niseko-cho, Abuta-gun, Hokkaido 048-1561
Tel:0136-44-1111
Established: 1986
Designer: Arnold Palmer
Holes/Par: 18/72
Niseko Golf and Resort
Niseko Golf and Resort is another local's favorite course and offers a great golfing experience! Georgous scenery and peaks are visible from every tee and the course is manicured to perfection. With 6,794 yards of challenging fairways constantly climbing in elevation, this Par 72 course will keep you playing your best game until the 18th hole.
Address: 46-1, Sakae, Rankoshi-cho, Isoya-gun, Hokkaido 048-1325
Tel: 0136-56-2121
Established: 1974
Designer: Miyake
Holes/Par: 18/72