March delivers - Sunshine and fresh powder
February and March have been challenging months accross the globe and here in Niseko we have been experiencing one of the quietest March's in years. Here in Hirafu daily life has continued mostly as usual and we've been lucky enough to enjoy one of the best March's we've had snow wise for a couple of years. We've been getting consitent top ups of fresh snow through out the month plus plenty of the beautiful sunny days the spring time brings. We hope some of the images below may bring some sunshine to your day too.
Below a snapshot of Holiday Niseko's very own Ashley Nichols making the most of a recent day with Shimamaki Snow Cats.
It hasn't just been further a field locations like Shimamaki that have been enjoying some fantastic snow, check out these awesome turns off the Hirafu / Annupuri peak, big turns = big fun!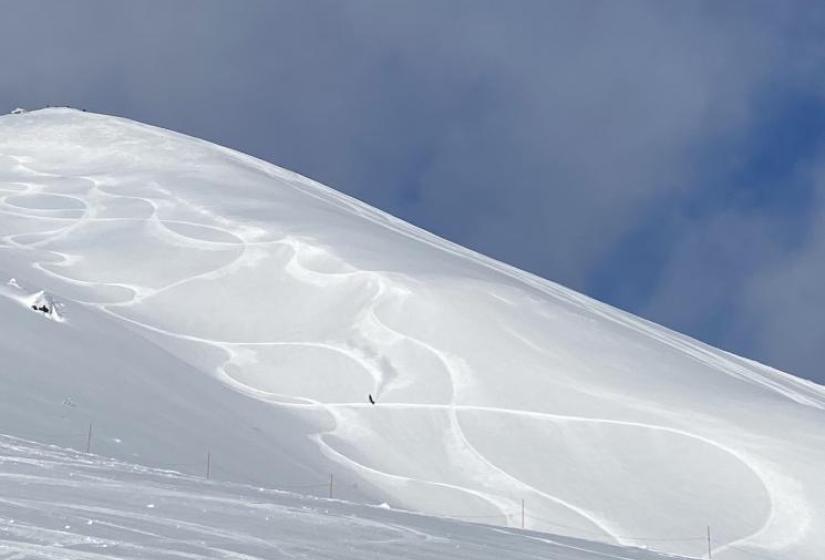 Snowboarding is just too much fun!
The great thing about Niskeo in March is that not only is there is a good chance you'll get to enjoy fanatstic turns like those above, you are also in with a very good chance of a bluebird day. Fresh snow and sunshine what more could you ask for? If groomed runs are more your thing there's been no shortage of on resort fun too!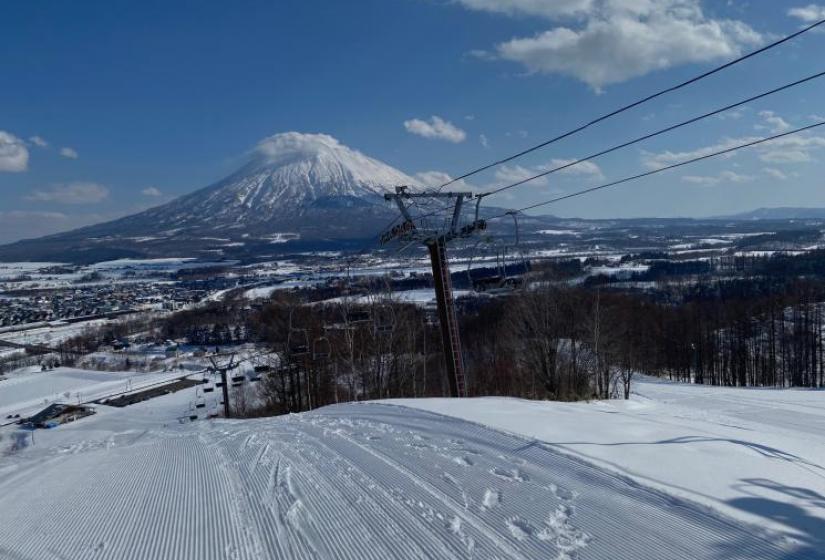 Blue skies and great skiing
Another March bonus is that if you have a vehicle (many of our properties come with one) the roads and weather are much safer and easier to drive meaning you can check out a little more of what Hokkaido has to offer. Below one of our staff, Colin Sheldon snapped this fantastic shot of lake Toya last week. Lake Toya is just a 40 minute drive from Niseko and makes for an easy and beautifully scenic day trip, a little less snow but plenty of sunshine. If you have any questions on Niseko in Marcj or any other time please feel free to contact us anytime ([email protected]).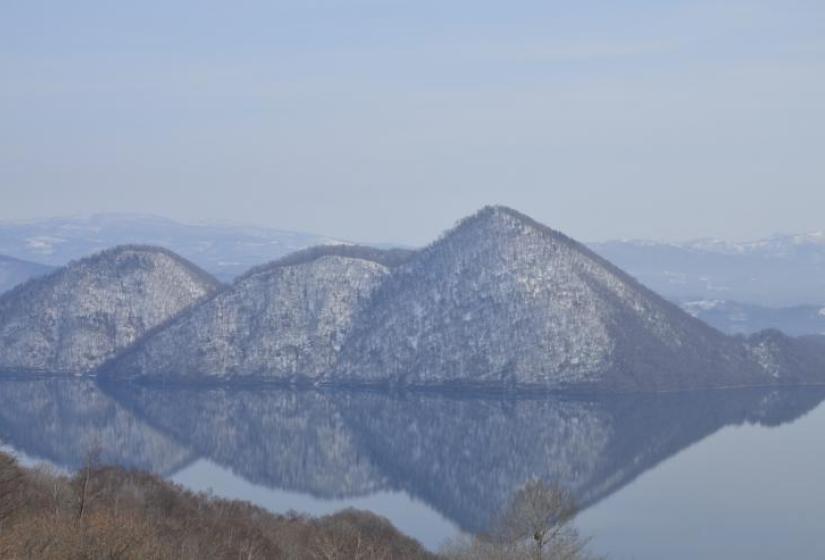 A fantastic sightseeing point close to Niseko