Shimamaki Snow Cats is said by many to be one of the best cat skiing operations in Hokkaido. Run by Hokkaido Back Country Club they provide access to some incredible terrain and of course acres of bottomless powder.
Combine this with its unique oceanside location with incredible views of the surounding peaks and the Sea of Japan you have an experience not to be missed.
If this wasn't enough just imagine a 2 or even 4 day tour with a Japanese Ryokan style hotel stay, onsens and an incredible dinner of freshly caught seafood and locally sourced ingredients.
Ready to go yet?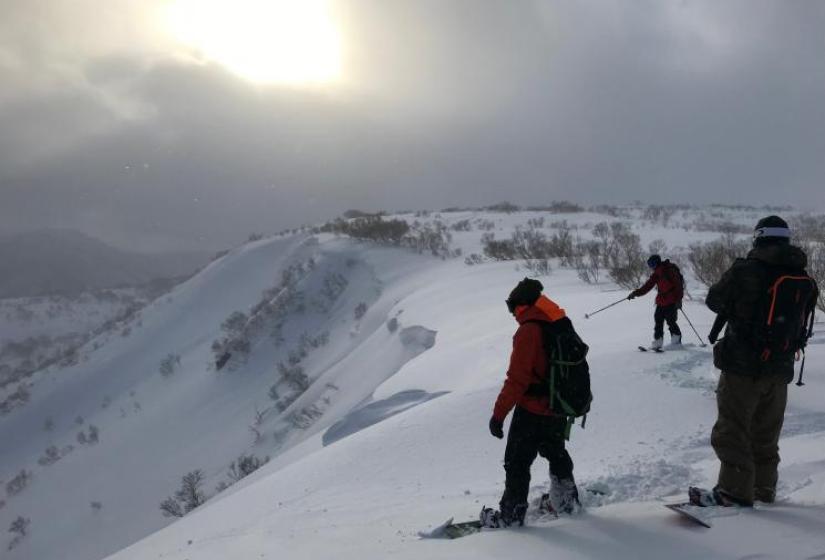 The view from the top
There is a feeling of solitude and serenity quite like no other in the mountains here, without another soul in sight, except of course your highly experienced guides and most importantly a Snowcat full of your friends. Just think snow caked trees and fresh lines as far as the eye can see.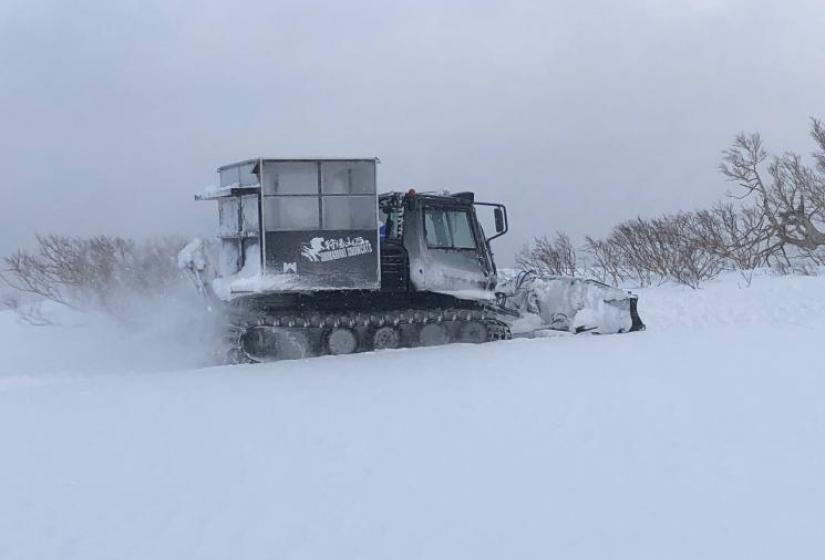 A Shimamaki Snow Cat
The terrain in Shimamaki is nicely varied with a fantastic mix of gladed bowls and well pitched tree runs. There is also some fantastic above tree line terrain that is accessible when the weather is right. Hokkaido Backcountry Club provides an awesome service and will get you from Niseko down to the enchanting Shimamaki coast and then on into the Karibayama mountain range.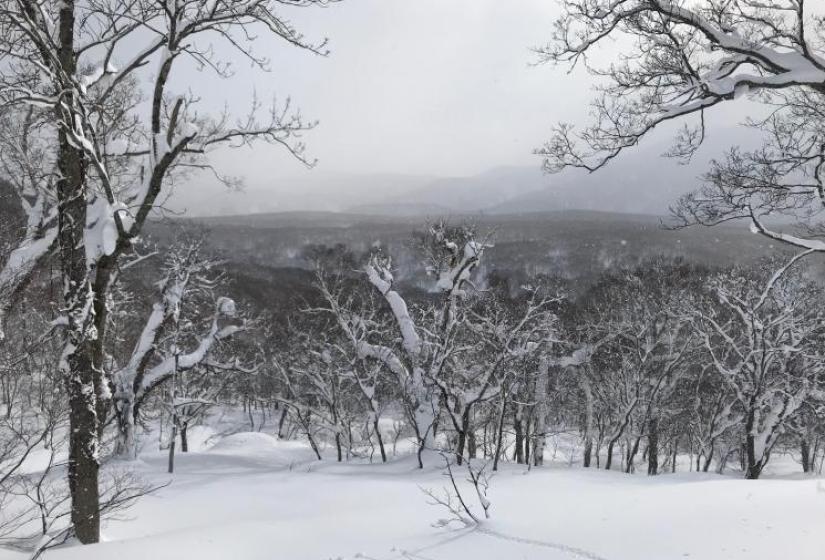 Incredible views at Shimamaki
From the car park you will be ferried by cat to the staging area where a saftey briefing will take place and then it's up into the hills for what may be some of the best powder you've ever ridden. Each run averages about 450 vertical meters and at the bottom of very run you'll be yelling for more!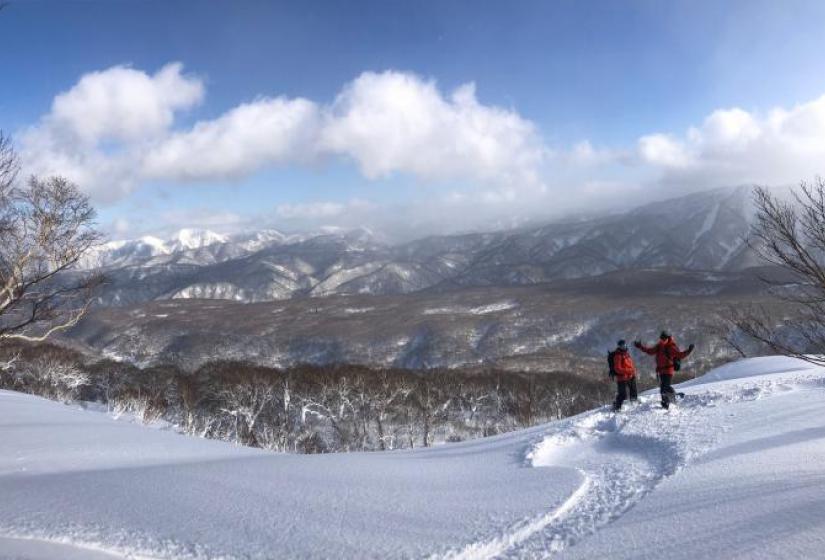 Shimamaki beaurt
Shimamaki Snowcats open their gates as soon as they have 2 meters or more snow at the their 650m base camp. Here by the middle of February the area usually enjoys about a 5 meter base topped up almost daily by the consistent snow laden winter storms that roll off the sea of Japan. If you are a dedicated powder hound looking for a Japan powder experience like no other Shimamaki Snow Cats is one for the list. If you are interested in finding out more about Shimamaki Snow Cats please feel free to get in touch anytime ([email protected]).