The hunt for the elusive Sakura
Sakura is the Japanese word for cherry blossom. You may heard this in the media recently because the people of Tokyo have not been able to attend the annual cherry blossom or Hanami celebrations due to Covid-19. Here in Hokkaido cherry blossom viewing and revelry comes later, this year it is forecast for April 20th but from around mid February there is another sought after sakura in Hokkaido too, the Sakura Masu or Cherry Salmon. Fisher folk flock to the coast, mostly to the sea of Japan in pursuit of this beautiful and very delcious fish. The cherry salmon's scientific name is oncorhynchus masou which is in the same genus as the more well known and feasted upon chinook or king salmon. One of the most famous and popular places to catch sakura masu is the Shimamaki area just 90 minutes drive from Hirafu Village.
Chilly winter fishing
Shimamaki is a small seaside village most famous for sakura masu and it's spotted relative the ame masu or spotted char and one you may have heard of, the Shimamaki Snow Cats cat boarding operation there, we featured an article on this last year that you can read here. Every year the Shimamaki Village holds the Spring Cup, an annual fishing derby with prizes for the largest fish caught between March and April. Although things get a little warmer in March and April, fishing at this time can still be very cold. Snow is common in March as are subzero temperatures so you need to be dressed for the cold, neoprene waders are a bonus and goretex or simlar jackets are a must as are multiple layers of merino, warm gloves (with heated hand warmers) and the wooliest sox your Mum can knit you. 
If the temps aren't enough to put you off keep in mind th best time to catch the quarry is at dawn around 05:45am in mid March. So if you are driving from Hirafu it is an early start indeed!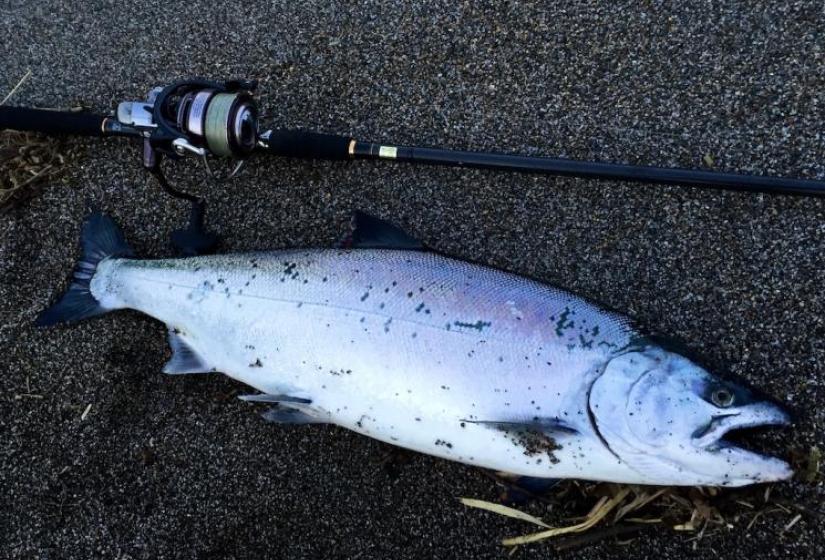 One on the beach
Below the author with a 4.5kg spotted char that was large enough take 3rd place in the Spring Cup last year.  If you are visiting Niseko between March and May and would like to try their luck catching one of these fantastic fish let your Holiday Niseko agent know and we can do our best to assist you. If fishing from a boat is more your thing there are a number of charter operations operating out of the Shakotan and Shiraoi areas that are also easily accessed from Niseko. Tight lines!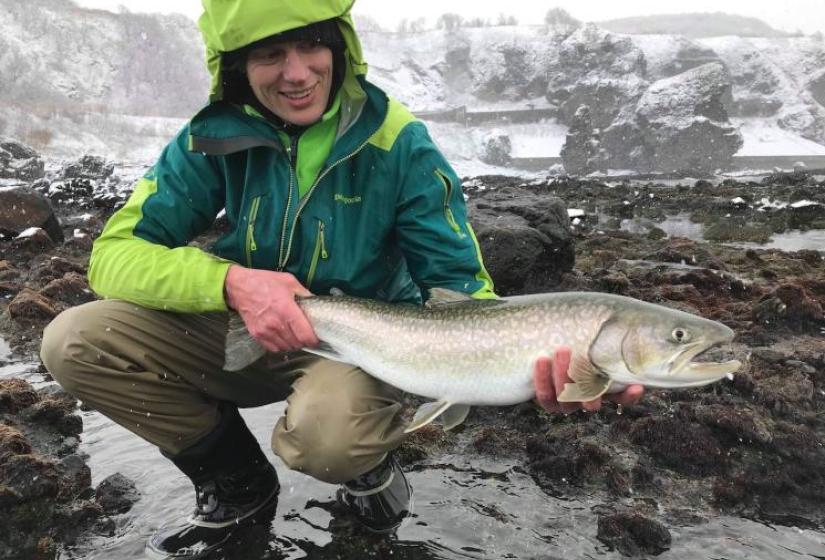 Ame Masu or Spotted Char