Colin's Bike Blog - Lake Toya, Part 1
March 10th, 2020 -  Was the first day this year that was a balmy 9C and warm enough for all of the ice and snow on the roads to melt giving me my first opportunity to go for a cruise. My first thought was to take a short ride close to home to make sure everything on the bike was still in working order. A quick 40 minute ride around the base of Mt. Yotei was all I had in mind. As soon as I got halfway around to the other side, it became quickly evident that a short 40 minute ride would not be enough and that I would have to continue on while I had the good weather to take advantage of.
My first stop was at Makkari Shrine.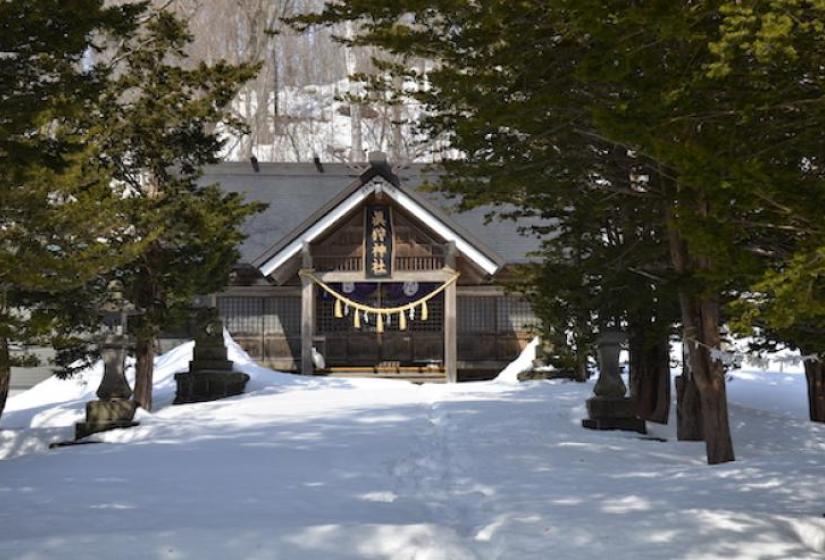 A Japanese Shrine
Despite having driven past it several times and camping close by on multiple occasions, I had never stopped here until now. Makkari Jinja seems to me to be a fairly typical example of a small town Shinto shrine complete with stone lion statues and no people. Like many countryside towns in Hokkaido, the landscape is covered in farmers fields with mountains never very far beyond.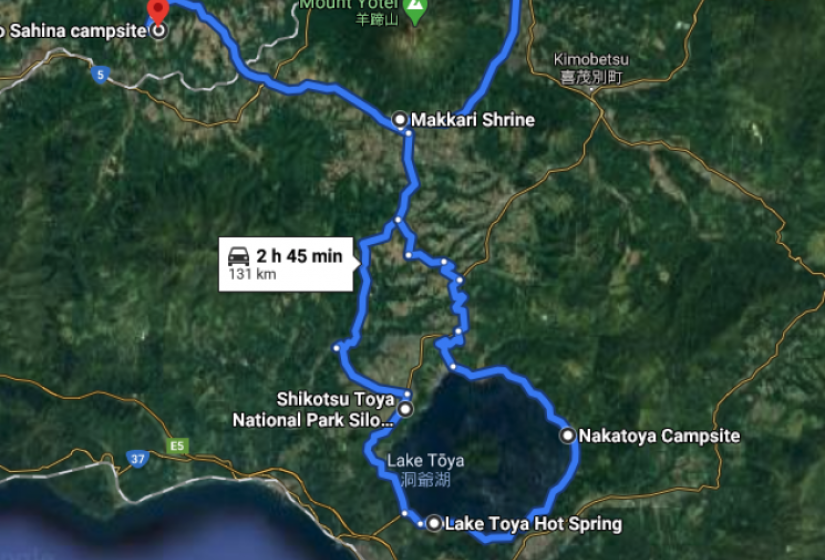 The route to Lake Toya
From the entranceway to Makkari shrine, Mt. Konbu can be seen in the distance to the South-West with its very recognizable sharply pointed peak stabbing up at the horizon.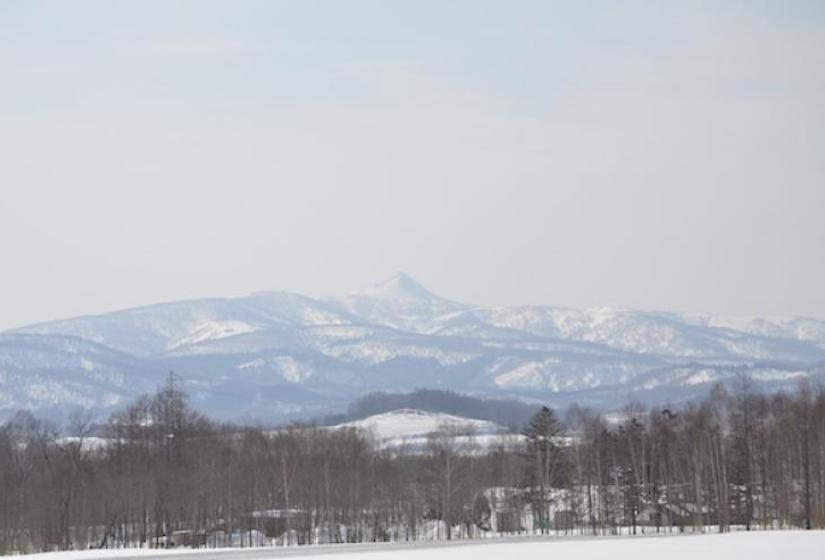 Mount Konbu or Konbu Dake
A short hours ride to the south of Makkari I stopped off to get my first view of Lake Toya from the National Park Silo Observation Deck. Unfortunately the store was closed this early in the year. In the summers helicopter sight-seeing rides take off from a small field right next to the rest area. After this quick picture stop, it was time to head down to the resort town area of Lake Toya. The town itself was noticeably empty likely due to the impact of COVID 19 on tourism these past few weeks. Most shops looked closed and I did not explore much. This area of Hokkaido is much more active in the Spring and Summer months when it is warm enough to go swimming, hiking, and jet skiing. Check out part 2 here