Colin's Bike Blog - Lake Toya, Part 2
After a short fuel stop in town I continued on around the south side of Lake Toya, stopping only to take photos of active volcanic vents steaming from the top of Showa-Shinzan and other views of Lake Toya. The Eastern side of Toya has one of my favorite campsites in Hokkaido. The Nakatoya campground is a wonderful place to relax by the lakeside with a very convenient onsen located on site, and well stocked camp store. The Eastern side of Lake Toya is noticeably quieter than other areas around the lake. Nakanoshima (the island in the middle of Lake Toya) blocks the view to the well lit resort area giving a boost to the view of the night sky from this side of the lake.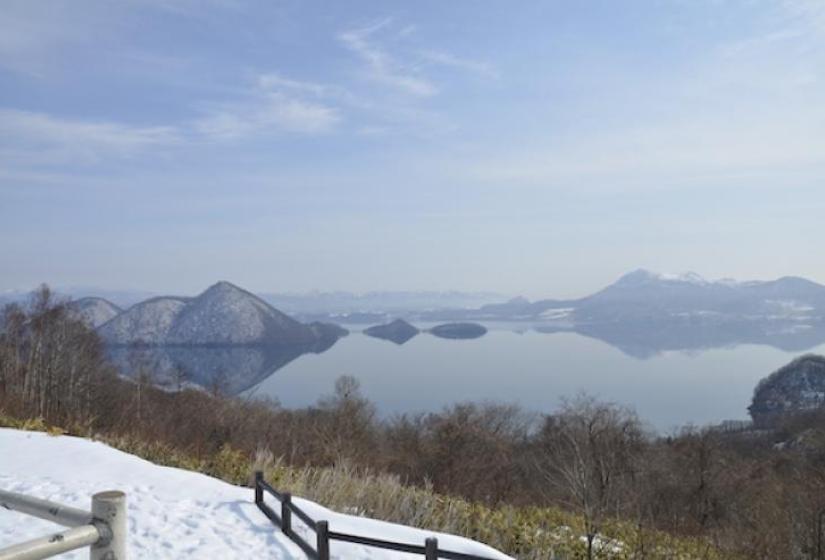 A glassy Lake Toya
Japan, like much of the world, has a huge problem with light pollution. Getting good views of the night sky requires hours of driving to the most remote parts of the country. Even then, it may be insufficient to get the pristine, unobscured view of the night sky that many people in more rural areas of North America often take for granted. After living in Tokyo and Sapporo for most of my time here, being able to see the stars has been a breath of fresh air compared to living in the city.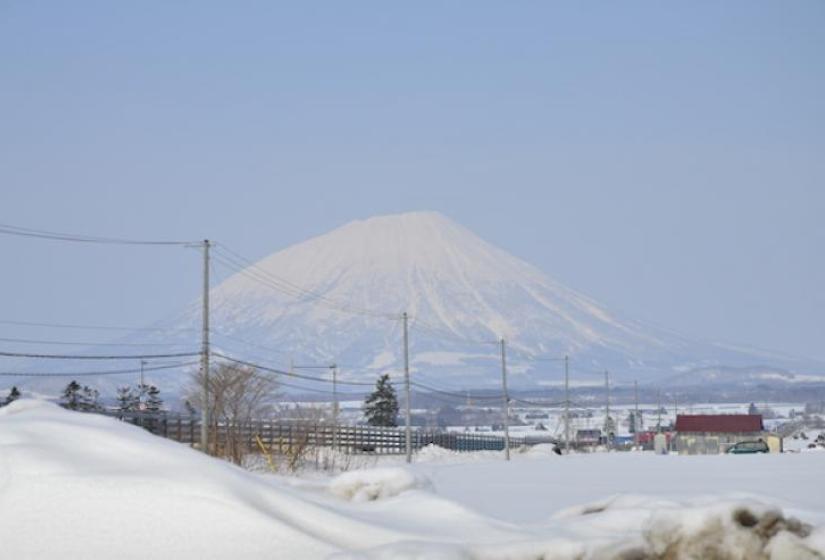 Mount Yoeti from afar
Early March motorcycle riding is inevitably going to be quite cold. I have found my lower temperature limit to be between 2C and 4C depending on if the sun is out. If I wanted to start riding in lower temperatures I will definitely have to invest in a set of heated gear. In the five days since my first ride of 2020, there have been days where the roads are completely clear but the temperatures are simply too low to consider going out on the bike. It would certainly be nice to be able to take advantage of those days with crystal clear blue skies, even if it is a little cold.