Niseko Black
Luxury Concierge and bespoke lesson provider.
Niseko black offer a wide range of private lessons for all abilities and will ensure your lesson and day on the slopes goes as seamlessly as possible, including a pick up and drop off service from your accommodation. Niseko Black also offer a full concierge service which you can package with lessons and or select Holiday Niseko accommodation.  For more information or to book lessons please contact us at ([email protected]).
lesson packages
7HR- PRIVATE SKI/SNOWBOARD LESSON
A full day lesson gives you twice as much time on snow to refine and improve your technique, meaning you can make the most out of your trip to Niseko. Your instructor will tailor the lesson to you and ensure that you can improve and enjoy your experience as much as possible. Our instructors are incredibly supportive and constructive to help give you more confidence whilst on the mountain and hopefully explore more of the resort as the lesson progresses! The full day lesson includes 6 hours on snow teaching time, with an additional 1 hour lunch break. Upgrades are available to explore Rusutsu and Kiroro as well. Both are fantastic day trips.
4HR-PRIVATE SKI/SNOWBOARD LESSON
Do you feel that you get to the end of a 3hr session and feel things really starting to click? If only you had that extra few runs to really dial in that new technique or skill. With this extended lesson you give yourself that opportunity without becoming too tired, and give
yourself time to go and explore the mountain with friends or family in the afternoon. We recommend starting for first lift to fully maximise your time with the quieter slopes to make the most of your day.
3HR-PRIVATE SKI/SNOWBOARD LESSON
Our instructors can tailor the sessions to exactly what you are looking for. Whether it's a taster session into Snowsports or a focused deep dive into certain aspects of your skiing or snowboarding. These 3hr lessons are a fantastic opportunity to progress your riding in a safe and constructive manner. Giving you time for the rest of the day to enjoy some time off, explore more of the mountain with friends or family, or refine that new skill in your own time.
FREESTYLE CLINIC (4HR-PRIVATE SKI/SNOWBOARD LESSON)
Join our highly qualified and internationally recognised coaches. With years of experience we feel our 4hr clinic offers the best chance of progression without becoming tired. Our coaches will find that sweet spot between pushing progression and perfecting the tricks you have already learnt. Not only restricted to the park, our clinics can cover all aspects of freestyle, from introductory presses and jumps on the piste, to refining big backcountry jumps and everything in between.
NIGHT LESSON (2HR-PRIVATE SKI/SNOWBOARD LESSON)
The very same experience as the daytime but under the lights. We are fortunate in Niseko to have access to some of the best night riding on the planet, and it's a shame not to take advantage! Normally with only the locals for company, the slopes and snow conditions are generally fantastic in the evening, ensuring you can learn with confidence.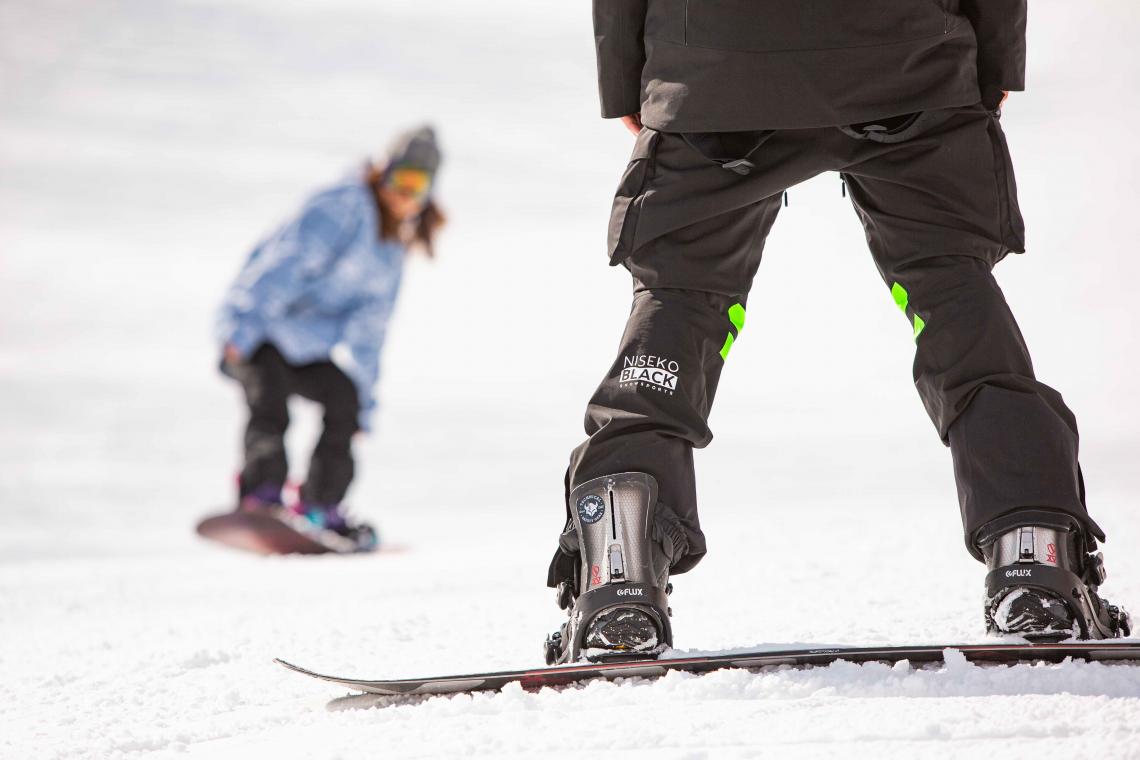 NIseko Black Lessons and Concierge