Yotei - A mountain for every season
If you've ever been to Niseko with a little luck you will have had the pleasure of Mt Yotei's presence beaming down on the Hirafu Village and surrounds.
Mt Yotei's summit stands at 1,590m which isn't huge in mountaineering terms but it is the highest peak in the area and one that just begs to conquered.
Mount Yotei is an active strato volcano which most recently erupted back in 1050BC and lucky for us hasn't done a lot since!
Evening light falls on Mt Yotei as seen from Hirafu Vilage
Both winter and summer are a great time to take on the Mt Yotei challenge with summer being the most accessible time. Although summer doesn't have the adrenaline fueled descent to look forward to that winter offers it certainly has its own more tranquil rewards.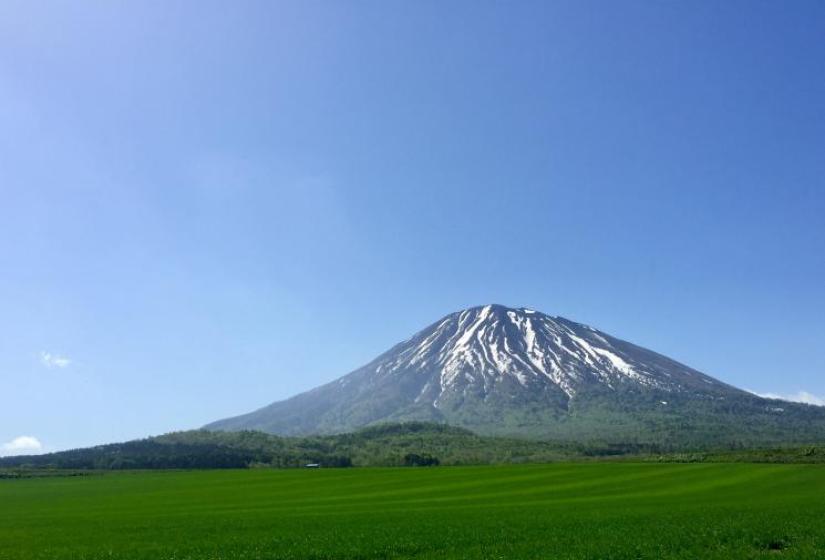 Yotei in the spring
In summer the hike takes between 3 to 5 hours to reach the summit and although much less demanding than in winter it can still be a challenge and it pays to do it on a fine day as the trails are narrow and rocky in parts and become very slippery when wet. The descent is a bit quicker but is quite steep so hiking poles are strongly recommended.  The route runs through pine and silver birch forest and alpine plants and flowers color the lanscape above the treeline. On your way up you may be greeted by a squirrel or 2, foxes are often spotted and don't forget to keep an ear out for wood peckers which you may catch a glimpse of in the trees.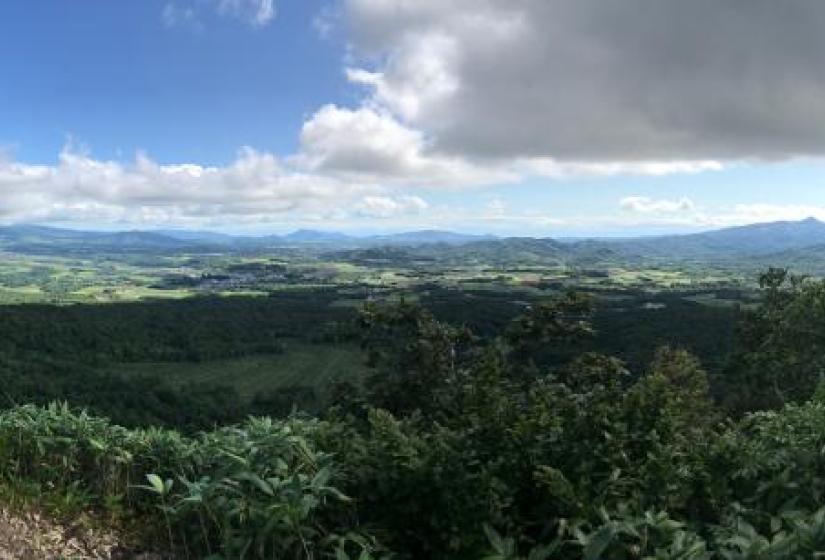 Incredible views summer or winter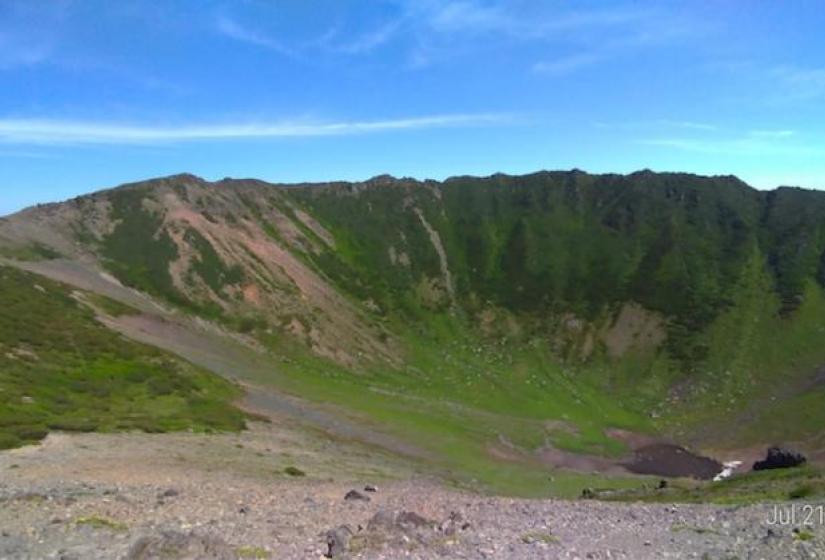 The green slopes of the crater
During the winter if you or another memeber of your party haven't been up Yotei before it is strongly recommended that you enlist the services of a guide, which Holiday Niseko can help you to arrange. If you are confident in the montains and have the necessary avalanche and touring gear Mt Yotei is of course yours for the taking. In winter snow shoes or touring skis are essential as is the aforementioned avalanche equipment. The hike up with snow shoes takes most about 4 - 6 hours and of course the descent is just a few minutes depending on how may selfies you take.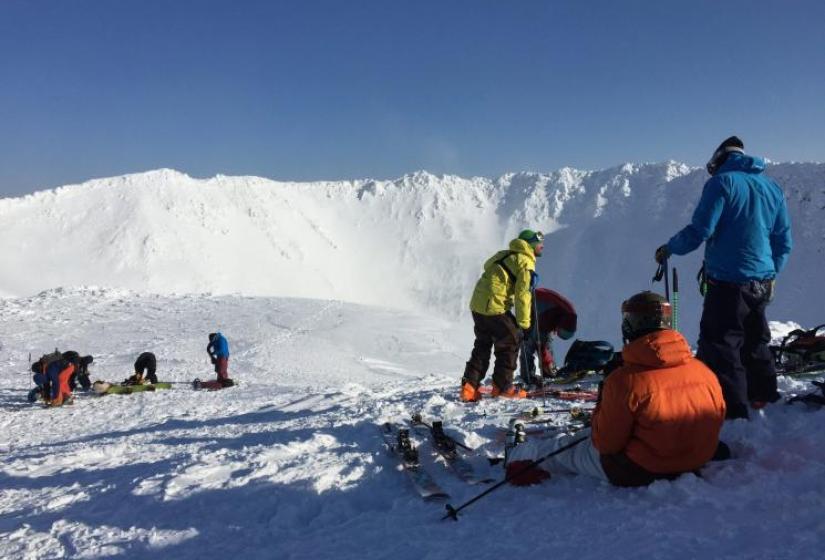 Awesome terrain at the peak of Mt Yotei
The ride down can be a bit of a roller coaster with the top 3rd sometimes being wind effected but the bottom half below tree line almost always serves up some aweseome turns. Once you reach the summit it will be hard not to drop into the crater which can offer some epic turns and is an experience in it self. Check this cool clip made by one of our 2017 - 2019 drivers Toby Coulter, what a day!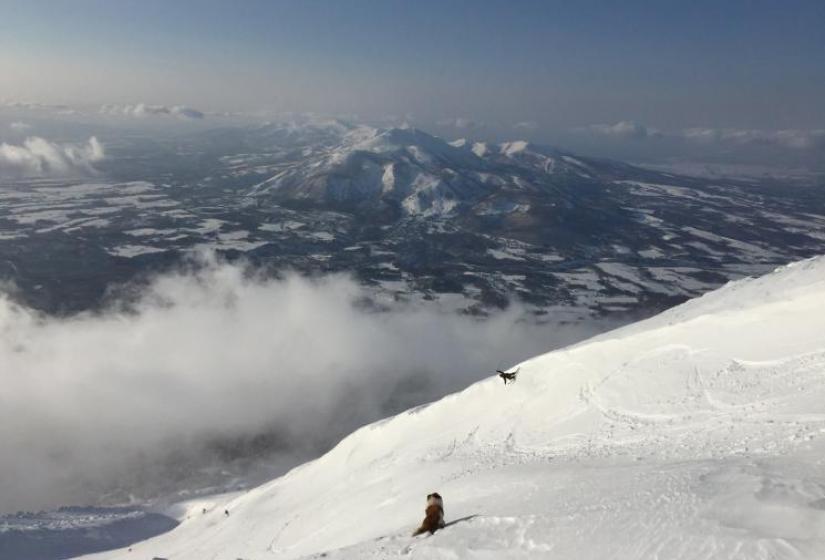 The view from the top