Twin Peaks Mountain Biking Niseko
Just over a year ago the Twin Peaks Bike Park was little more than an idea in the heads of a few keen mountain biking locals. Fast forward to now and funds have been raised, consents given and construction has begun. NAMBA (Niseko, Area, Mountain Biking Association) have more than just set the wheels in motion with the construction of 1 blue flow trail already completed and two black trails and a skills center slated for completion by the end of this summer.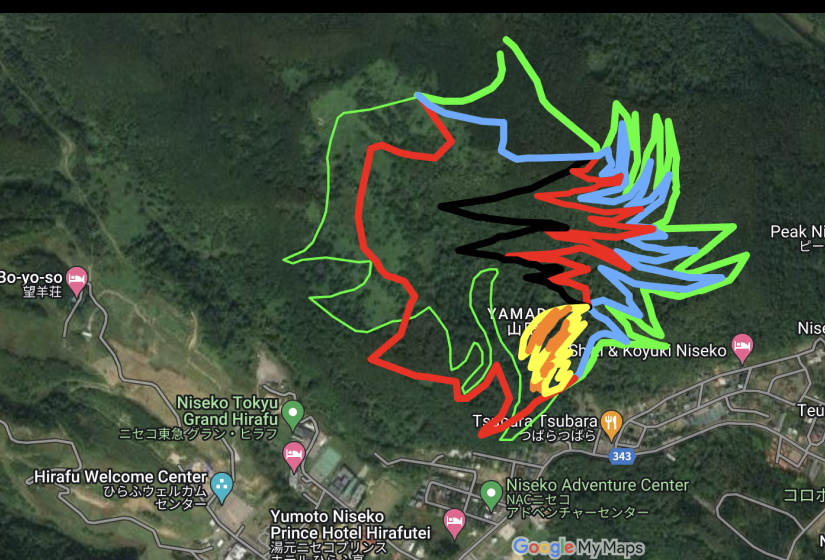 Construction of this ambitious project is now well under way.
The Twin Peaks Bike Park has been designed and constructed by the internationally renowned Allegra Tourismus who specialise in trail based tourism projects. The trails being constructed will be of international standard and the perfect foundation on which to build a community and mountain biking culture right here in Niseko. Of course too they will also make for some epic riding!
The opening of the 3 trails that have been completed or are nearing completion will mark the end of stage one of the project. NAMBA are looking to open the trails to the public by the end of this summer. Stay tuned for updates on stage 2 of this exiting new Niseko addition!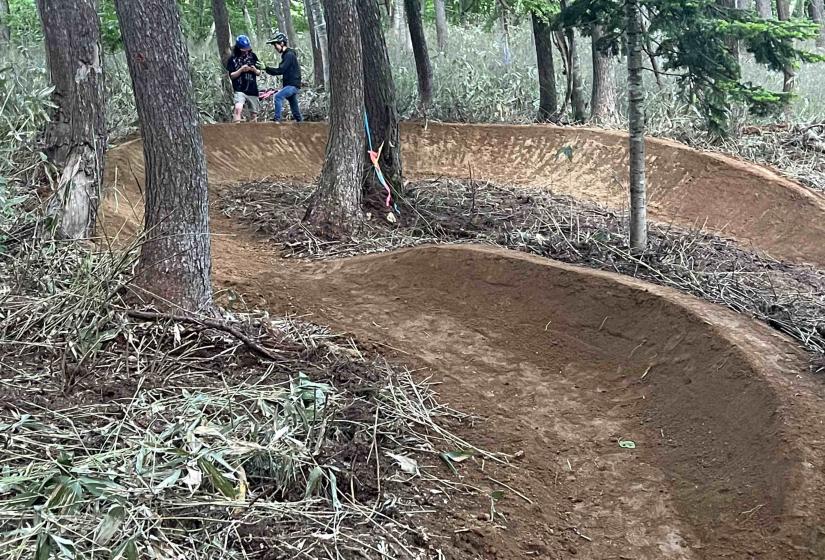 Banked perfection on the "Easy Ryder" flow trail.