Summer of Festivals in Niseko
With the kick off of the  Sapporo Beer Festival last weekend and a great day there on a journey back into Niseko it has made us think of what there is locally to do this weekend? And lucky for us, in amongst the planned swims in the river and tennis, we are going to go down to Kanro No Mori for a few beers, festive Latino dancing, fireworks  and great Japanese festival fare.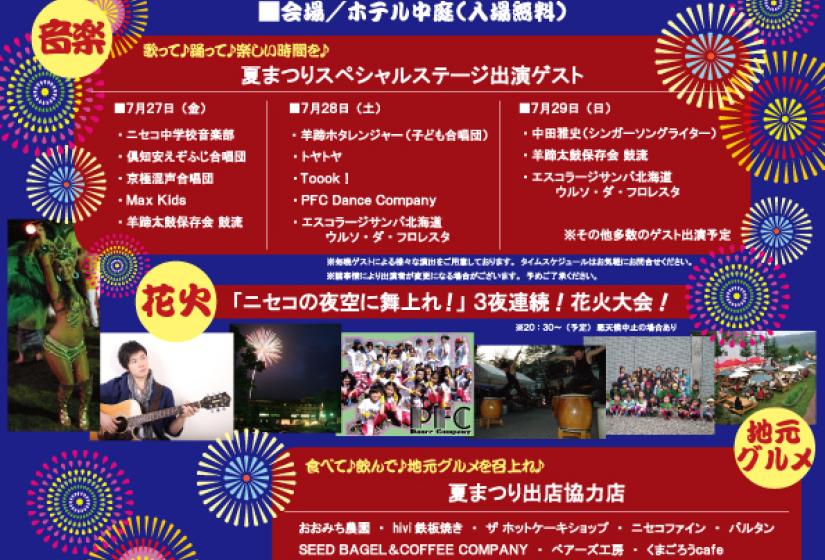 Natsumatsuri flier
Also luckily for us the weather is looking like it will be fine with a bit of cloud cover. Kanro no Mori Summer Festival starts tonight and goes till Sunday, it is from 6pm to 9pm. As mentioned the Sapporo Beer Festival is also on at present and runs for about 3 weeks, if you are planning a summer trip to Niseko to enjoy great outdoors activities such as golf , tennis, hiking or a bit of trout fishing you should make sure you stop in at Sapporo on you way through for a few local brews. Japanese only flyer but I think you can get the gist.. Enjoy and maybe see you there! 
Tags