Sapporo Snow Festival 2011
A few of us from the Holiday Nisekoteam made the journey to Sapporo for the 62nd snow festival. We jumped in the car withNisekoSnow-Simonand made our way through the mountains and along the coast via hwy 5 to the city center of Sapporo. Parked the car, enjoyed some sushi train and hit the main festival site mid-afternoon. Starting at Odori park, we slowly walked through the 140 snow and ice sculpted statues and temples in complete awe. The impressive work that these artist's carve into ice and snow was rad to see in the daylight and amazing illuminated at night.
From the open air ice skating rink and walking to the ice museum's dinosaur world, the next stop was theHTB Park Airsnowboard jump show. The local rider throw-down was on. We were told that the winners get a wild card draw to the Toyota Sapporo big air. cool. On the next block was the Kingdom of Tourism sculpture, a warm welcome to Hokkaido with this collaboration between Hokkaido and other Asian countries. A sculpture to promote good relations between locals and visitors.
The Lion King musical sculpture was on the way to the amazing ice city of science and technology, the City of Daejeon in the Republic of Korea. At 7 chome, stood one of the two most impressive pieces in the festival, the HBC Beijing square. Named the temple of heaven and the hall of prayer for goods harvests, it was sculpted in pre-celebration for next years 40th anniversary of good diplomatic relations between the People's Republic of China and Japan. Awesome scale and detail!
In between two functional large sculptured snow slides and the snowman's festival of citizen's square was another very impressive piece. The Hiunkaku pavilion of Nishi Hongan-ji Temple from Kyoto. The national treasure of Japan was sculpted close to actual size and the detail was something you have to see in person. Next we walked to the massive family square statues of the Japanese animation Sazae-san. Sculpted in celebration of the 65th anniversary of the original comic strip, Sazae's entire family was there.
There was an international gourmet food corner and sake huts to keep people happy and warm, live entertainment on multiple stages and crazy music and lights on some of the statues and sculptures. At the end of Odori park we watched the talent in progress as the16 international carving contest teamsput some finishing touches on their work... Lithuania took the prize and Finland was runner up this year. All layed out under theSapporo TV Towerfree of admission to check out for 7 days every year in early February.This is a must do and see snow festival.
We knew of the two other festival sites close by named Tsudome and Susukino that together host another 108 sculptures, but didn't have time to check them. With so much to see and over 2 million people visiting the festival in the 7 days, it was a lot to take in.  Must do it again next year. Enjoy our photos! Holiday Niseko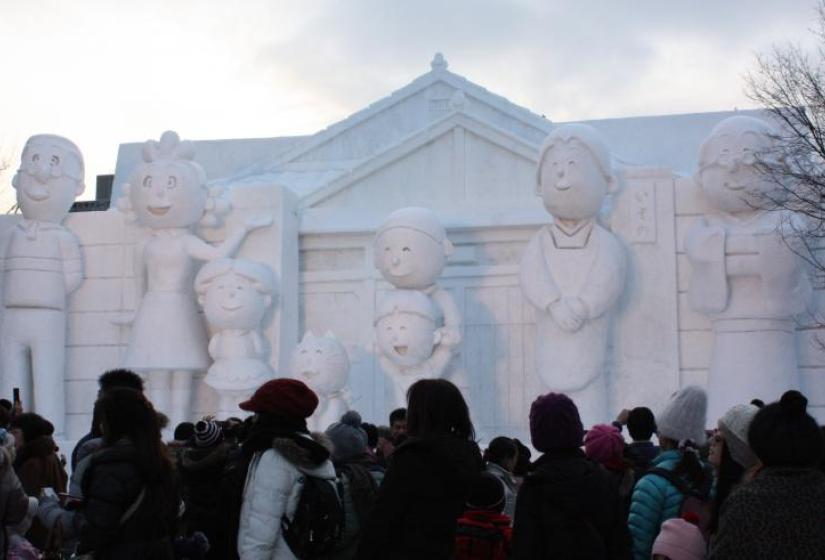 Sazae and family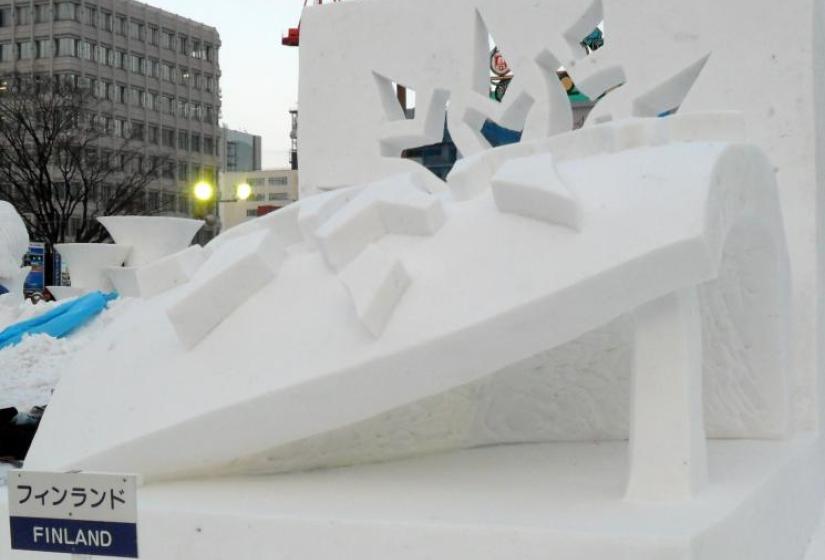 finland.jpg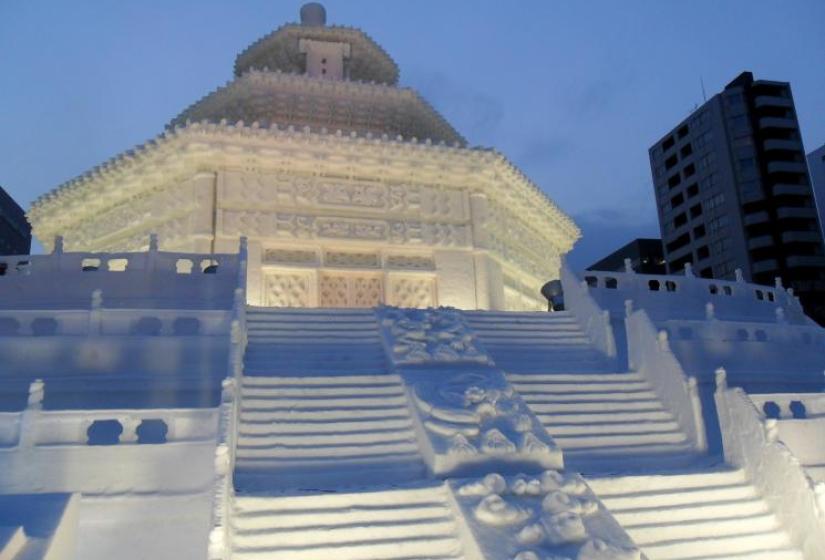 beijingsquare.jpg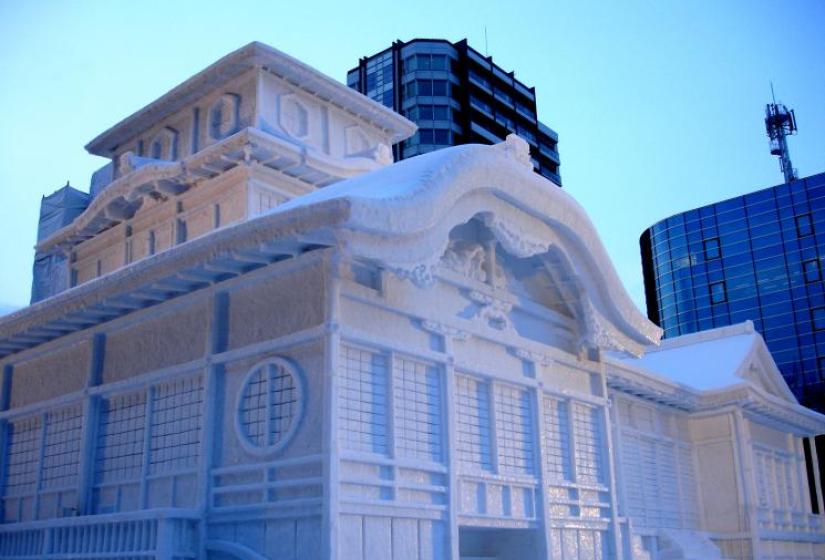 hiunkaku.jpg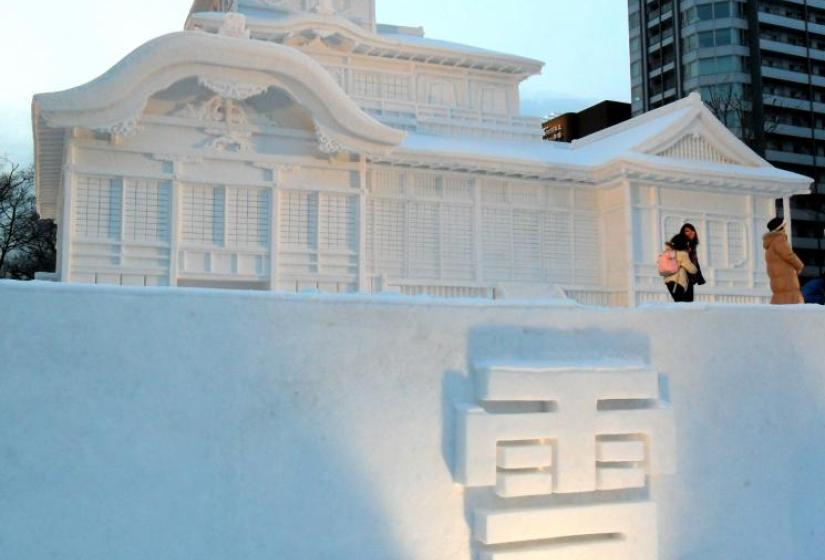 hiunkaku2.jpg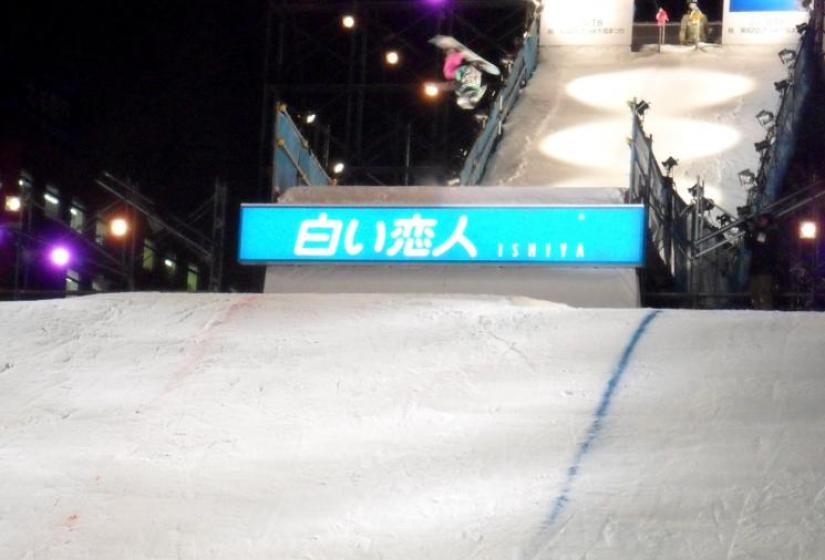 parkair.jpg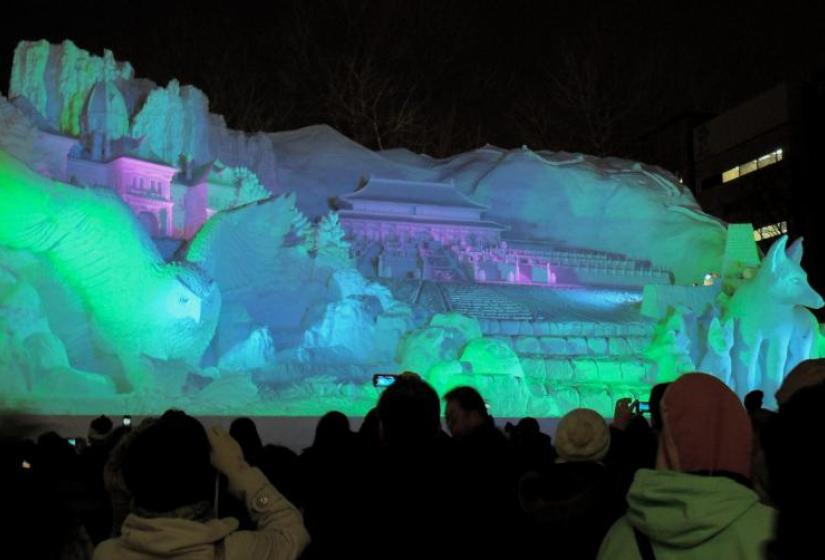 hokkaidotourism.jpg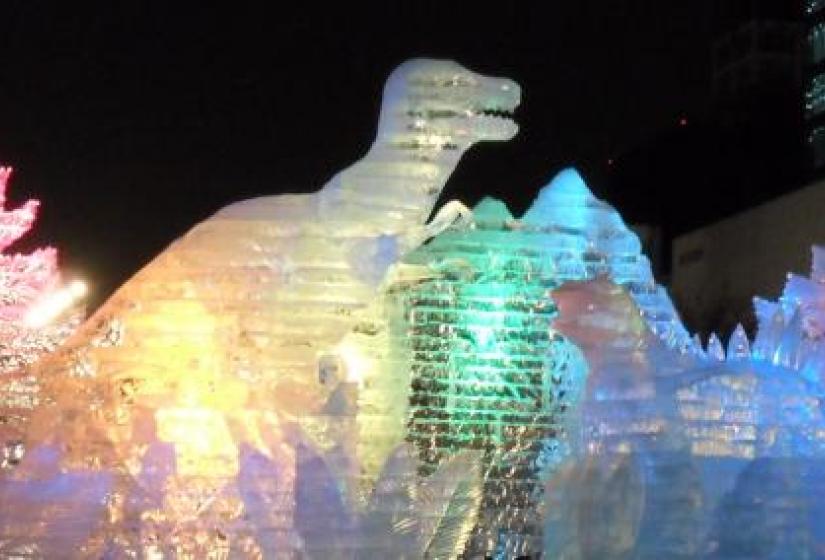 dinosaurworld.jpg
Tags