Relaxing Onsens in Niseko
When you are here enjoying your holiday in Niseko, you have to kick back and relax in one of Grand Hirafu's onsens. The Niseko area is famous for many beautiful onsens (sulfuric hot springs) and the social ediquette surrounding them. Most of them are built outside in the open-air and usually have separate male and female baths. There is a mixed gender set up in the village if guests want to bathe together and most onsens have mineral baths and massage options ...it's all here in Niseko for you to relax and experience all year long. During Niseko's spring, summer and fall, hit the onsen after rafting the Shiribetsu river, playing a game of golf or a long day hiking Grand Hirafu slopes. Relax and loosen up those tight muscles after spinning a day bicycling the roads or horseback riding the country-side. After being out all day skiing and snowboarding powder during the winter months, an onsen is to die for! The benefits of warming up in the 40c+sulphurous water will do the trick in relaxing your body and mind after skiing or snowboarding. Works every time!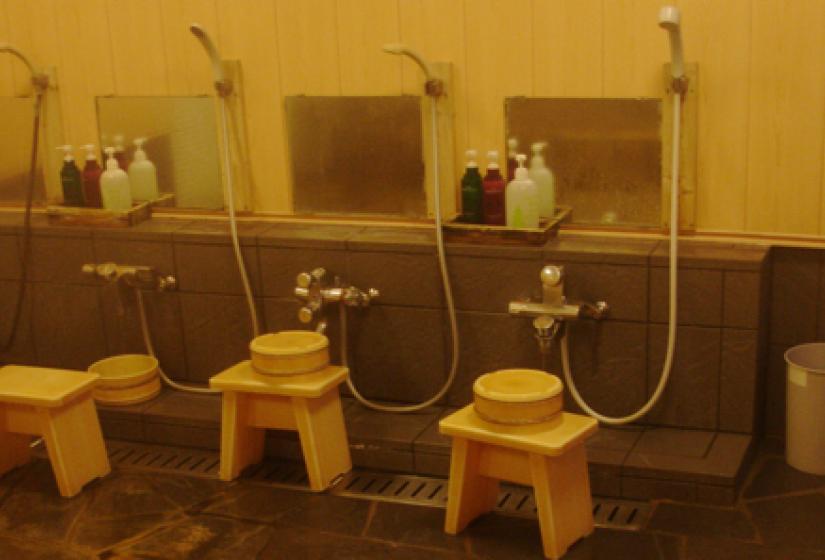 Relaxing Onsens
Niseko onsen etiquette. Wash up before and after the onsen. Relax.
All of our centrally located Niseko Hirafu accommodation have an onsen a short distance away. A two minute walk from our Asuka, Yukon, Sesshu, and Udelka properties, you can be soaking in the mineral rich and warm volcanic water of the Yukoro onsen. It's convenient location and price (700 yen) for male and female changing rooms, lockers, showers, mineral bath and beautiful outdoor onsen, make this an easy choice. Bring or purchase a small modesty towel to cover up as you enter and leave the onsen, a 100 yen coin for the locker and you are ready. If everybody wants to bathe together there is always the option of walking to the mixed gender/co-ed onsen at the Niseko Grand. Prices can vary from 700-1300 yen per person (children discounted) depending on what is included.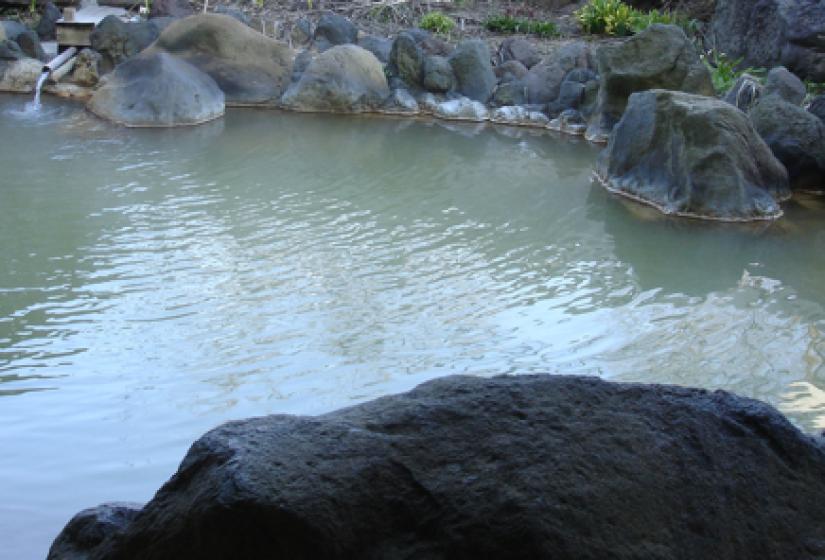 Niseko Onsens
Yukoro´s onsen hot spot.
The Niseko area has around 16 beautiful onsens to soak in. If you feel like venturing outside Grand Hirafu, there are many other onsens to enjoy and we would be happy to arrange a rental vehicle for your convenience. Just ask! Come to Niseko anytime to enjoy our amazing onsens! Holiday Niseko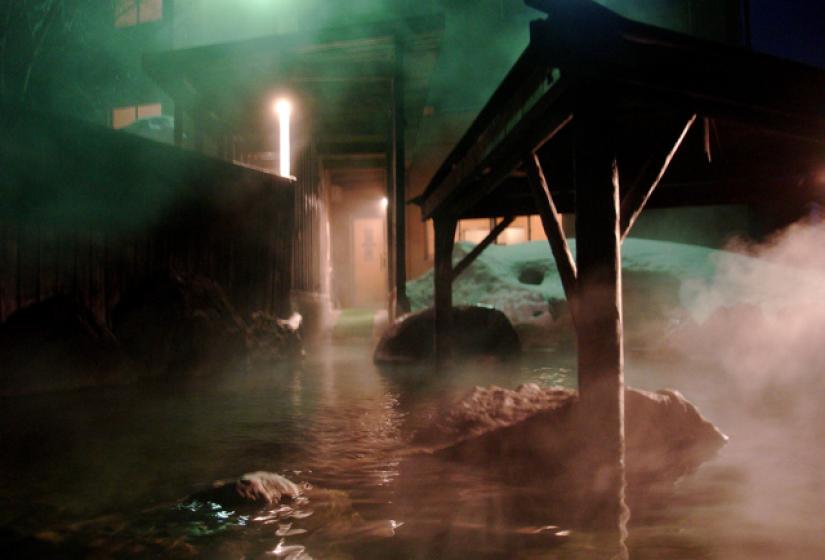 Niseko Onsens
Tags