Property spotlight Ishi Couloir
If you are looking for a home away from home in Niseko look no further than Ishi Couloir. This set of three 2,3 and 4 bedroom apartments are modern, cozy and very spacious. Built by West Canada Homes they are as you'd expect the kind of property you'd expect to enjoy in Whistler rather than a resort town in Japan, big rooms an attractive wooden finish and carpeted floors.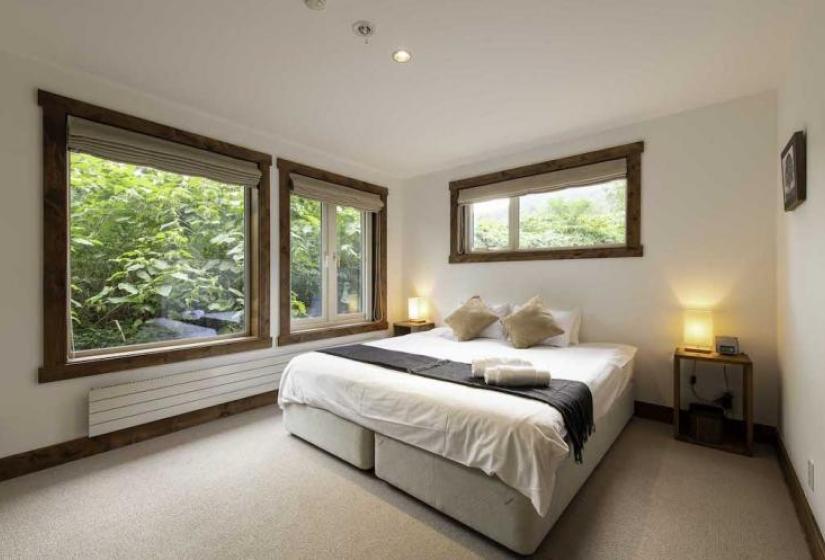 Bedroom 1
Ishi Couloir has a homely feel with very spacious bedrooms all of which can be made up as two single or 1 double bed. Each master bedroom comes complete with ensuite and bathrooms are any rooms without ensuites are located very close to bathrooms. All rooms also have large windows letting in plenty of natural light.
lounge suite and windows behind
The living areas in each apartment are very generously sized with plenty of room for the whole family plus a couple more, even in the 2 bedroom. Vaulted ceilings and exposed beams give the place an alpine feel and are just perfect for kicking back after an epic day on the slopes. The living areas like the rest of the apartments are nicely appointed with comfortable, stylish furniture.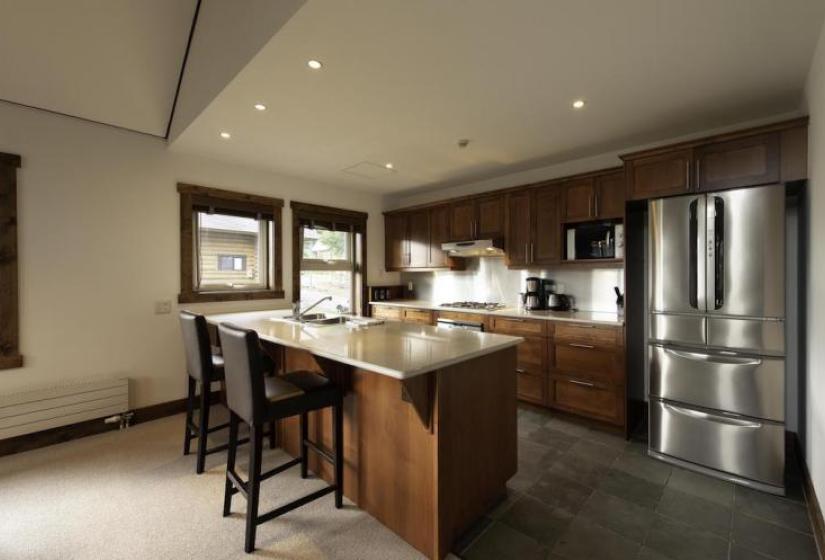 Kitchen
The kitchens are once again generously sized with plenty of bench space and island benchs make washing up easy and have an extra coupe of seats for the breakfast que too. You will find gas stove tops, coffee makers, ovens and a big fridge in every apartment plus every kitchen comes fully equipped with everything you need for eating in.
Stylish bathrooms
Last but not least all of the master bedrooms are ensuited and any rooms without are very close to their respective bathrooms and all have full sized bath tubs. The bathrooms are as you would expect spacious and come complete with towels, hairdriers, towel rails and are all nice and warm in the winter. 
Ishi Couloir is a fantastic option and the choice of two, three or four bedrooms make them perfect for groups big all small, just you and the kids or a big group of friends. You can find full details on Ishi Couloir on its property page here.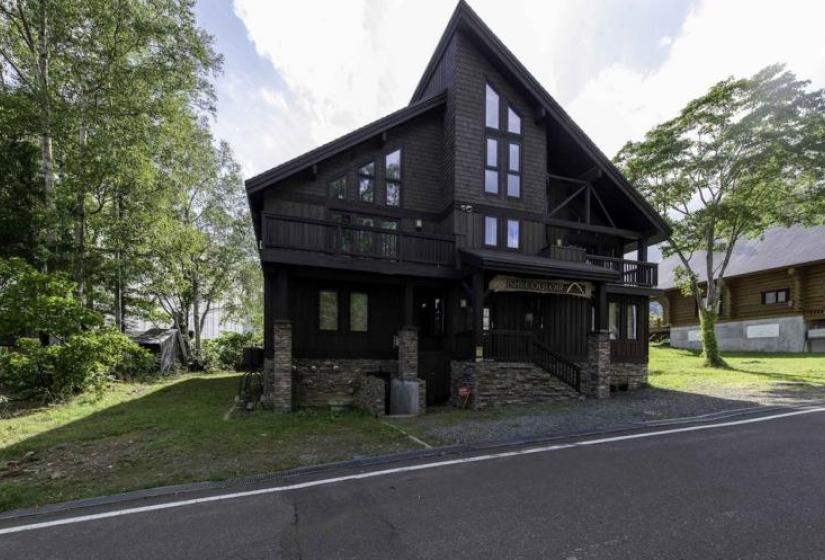 Ishi Couloir exterior