If you are looking for a large comfortable home away from home in the Hirafu Village within walking distance of the lifts and close to some fantastic restaurants look no further than Ise. This large 3 story, 4 bedroom concrete villa has all the comforts you could wish for split over 3 spacious levels with the open plan living, dining and kitchen set on the second floor.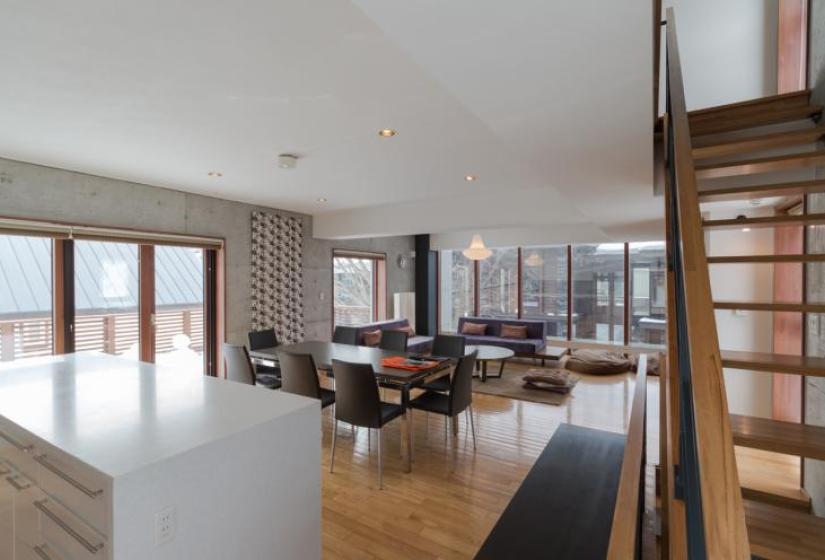 Ise - 4 Bedroom House
One of Ise's greatest draw cards is of course its location being just 300m from Seicomart and 350m from the base of the Ace Family Chair. If you wish to ride the Gondola shuttle bus stop # 6 is also only a short walk away. From Ise there are restaurant and bar options a plenty with Steak Rosso Rosso right accross the road and one of Hirafu's most famous bars, Bar Gyu or the fridge door bar just around the corner. If you are looking for an authentic Japanese Dining experience Kato is also just a couple of minutes walk from your door in the Hinzan building.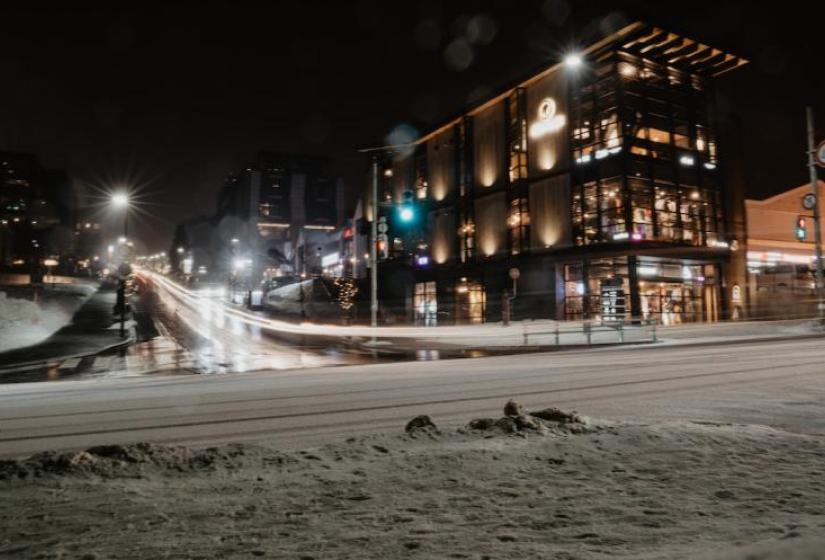 Odin Place
Ise's 4 bedrooms are teastefully appointed with the ground floor holding the spacious ensuited master bedroom. The remaining bedrooms are on the 3rd floor and feature large windows from which to watch the snowflakes fall. One of the top floor bedrooms is ensuited with the remaining two rooms  sharing a bathroom.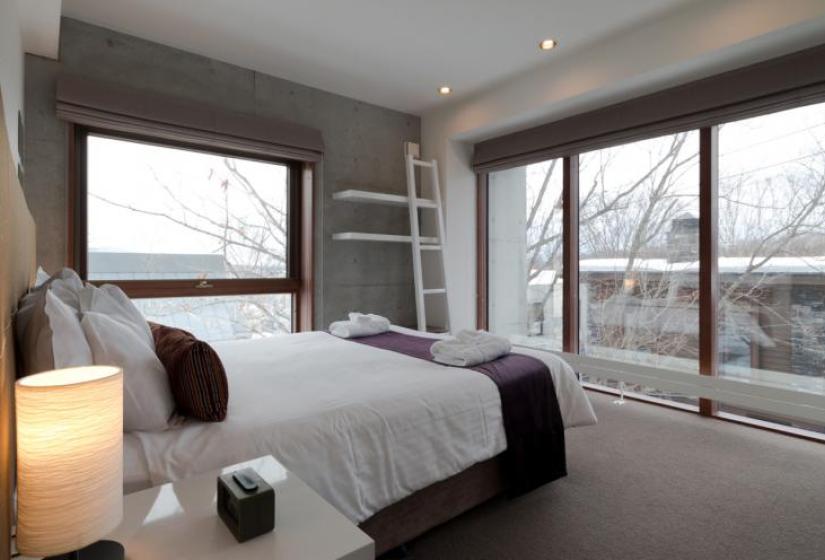 Ise - 4 Bedroom House
Ise is without doubt one of the most conveniently located luxury 4 bedroom homes in Hirafu. Couple this with reasonable rates and great service you have the makings of an incredible winter escape. For full property details you may like to visit the Ise listing page here.  If you would like to know more about Ise or have any NIseko related questions please feel free to contact us anytime ([email protected]). 
You dream ski vacation awaits