Powder Hound Guide - Part 3
Take me to powder heaven, take me to Gate 11!
The Niseko gate system has allowed terrain to be opened up to the public that never has been before and one of the most recent additions to this is Gate 11 or Mizuno Sawa.
Gate 11 provides some of the steepest pitches on the mountain, open bowls, epic trees and an awesome natural halfpipe to finish things off at the bottom.
So where is this chosen land? The terrain belongs to Niseko Village but it can also be easily accessed from Hirafu or Annupuri.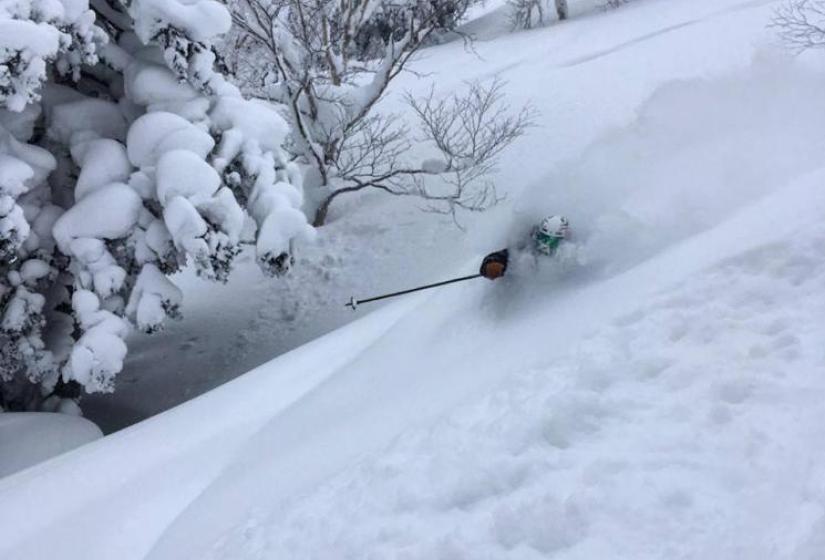 Incredible powder at Niseko Village
From Hirafu the quickest way to Gate 11 is to take the gondola or Ace quad up and then head to the King Hooded Quad #3. From here head skiers right and head to accross the hill so that you end up at the top of the Niseko Gondola. Snowboarders you might need to one foot at somepoint along the way.
Now head straight down the groomed face to the base of a little rope tow that will pull you up 50 meters to the entry point of Gate 11. There is usually someone in the hut at the top checking (very loosely) to see if everyone has their avy gear. As this is a controlled gate, from it you are entering the back country so having the right equipment and knowledge is essential.
If you are coming from Niseko Village you simply take the Gondola up and from the top head skiiers right and point it toward the rope tow.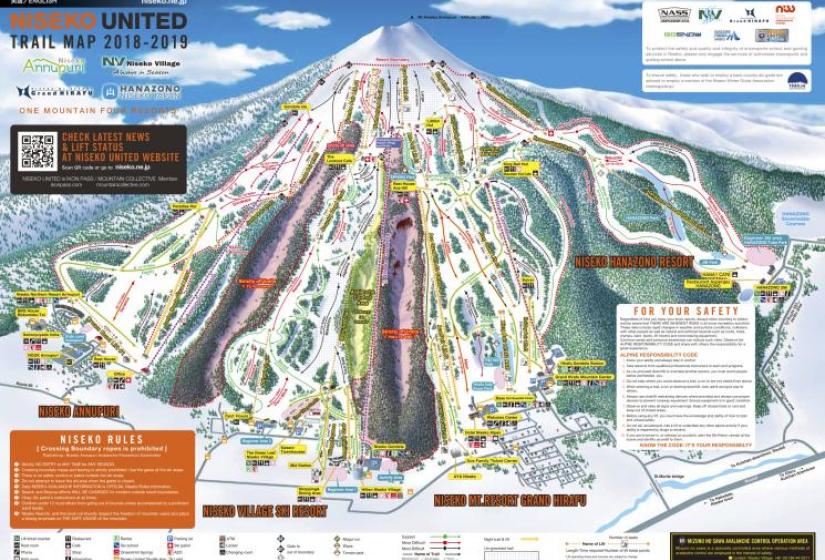 The Niseko United Trail map
Once you go past the man in the box walk or skate accross the cat track and you'll soon find yourself at the top of the bowl. From here head far left (but not past the boundary rope) for some nicely gladed trees that eventually funnel right back into the main gulley.
Alternatively take a line straight down and left to a couple of fun windlips and then head straight down the gulley for some steep open turns. You can also head skiiers right and accross onto the ridge toward Country Road Chair where you will find a mixture of tight trees and open pitches with plenty of fun stuff amongst the two.
Gate 11 is a must do for any Niseko powder hound and undoubtedly some of the funnest and more challenging terrain anywhere in the area.