Perfect Powder days - Part 2
One of the few things that can ruin a good day on the slopes is getting getting cold and having to retreat to the cafe in defeat. Conversely, being that stinky guy sweating and panting in the lift line isn't ideal either. Properly regulating your body heat is one of the keys to enjoying a great day on the hill. Niseko temperatures are usually below zero dressing right is essential.
One of the keys to achieving this nirvana of comfort is proper layering. There's no one system that'll keep you comfortable all the time, weather changes, as does the kind of riding you're doing. For example, you'll feel the chill while skiing groomers first thing in the morning, but be sweating profusely half way up a hike to the peak. A good step toward staying warm and comfortable is to know a little about how certain fabrics and layers work. A glance at the all important first layer below.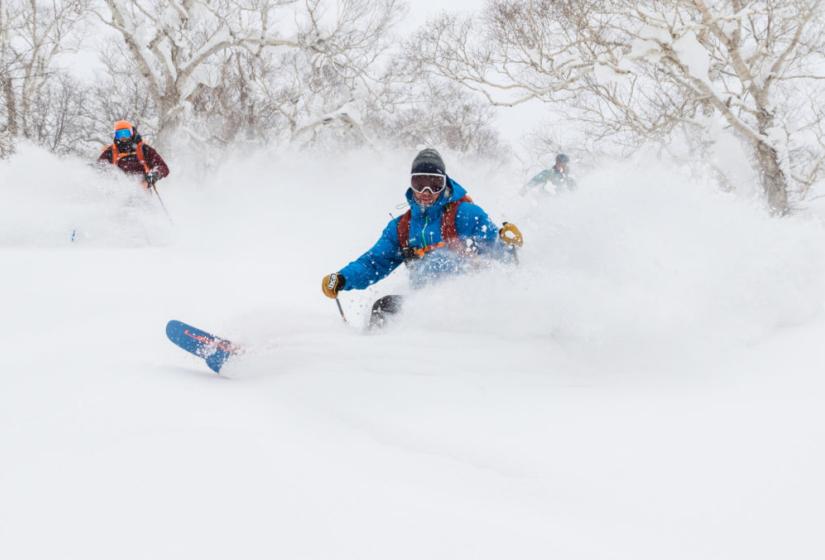 Great conditions in Niseko
FIRST OR BASE LAYER
Your first or base layer is key to fighting cold so choose your weapons carefully. Cotton tee shirts are best avoided unless you're riding on a hot spring day and keen to get the guns out. Cotton absorbs moisture and its insulating properties are lost when wet. If you sweat or it's snowing or raining cotton can become saturated and make you cold, hence the term 'cotton kills'. For this reason most people choose either wool (usually merino) or a synthetic material such as polyester or polypropylene as the layer beside their skin. Both materials 'wick' water away from the skin, this is key because any water sitting on the skin will evaporate, causing you to get cold. The debate as to which material is best seems endless, and in the end it comes down to personal preference, but there are a few points to consider when comparing the two.
That smelly dreadlocked guy you are trying to avoid getting in the Hirafu gondola with is probably wearing a pink and green striped polypropylene top. Colours and lifestyle choices aside, polypropylene does have the undesirable characteristic of absorbing odor, which it can retain even after washing. On the plus side for synthetic base layers, they're less bulky than wool, dry much faster, are lighter when wet, are less likely to shrink and are often cheaper.
Wool on the other hand has natural anti-microbial properties meaning it doesn't smell even when worn for multiple days in a row.  Wool is also the warmest material when wet, is arguably the most comfortable beside the skin because it's so soft, is better in warmer conditions but also excellent in the cold – and style wise is hard to beat.
For any one after some great Merino first layers and visiting Niseko you might like to check out New Zealand based company Mons Royale https://www.monsroyale.com/ available from the Rhythm Summit store, right below the Holiday Niseko office at the Hirafu intersection.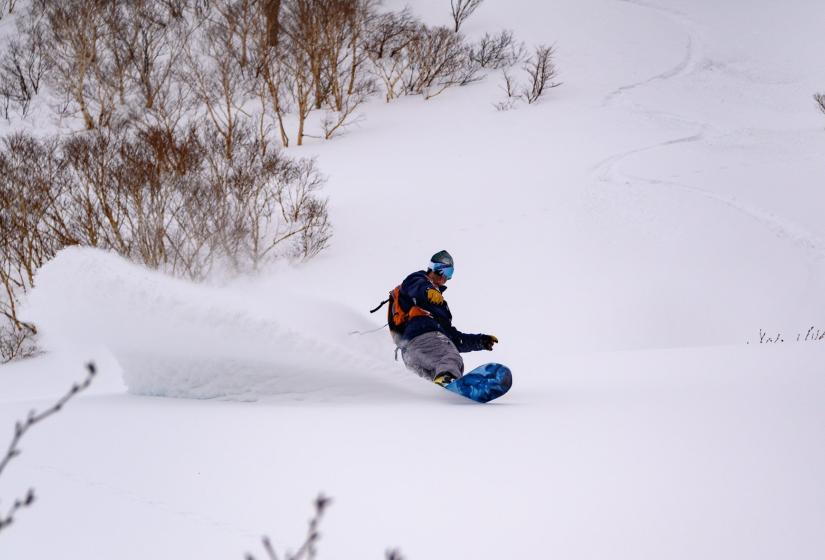 Regulating your temperature throughout the day can really improve your experience o the mountian.