Park golf is unsurprisingly a form of golf played in a park. The game was invented in Hokkaido in 1983 and it now boasts over a million players nationwide. Part of the appeal of park golf is the simplicity of the game. Only one club and one ball are required to play the game. The courses are quite short with the maximum length of a single hole being 100 meters and a typical 9 hole par 33 course being limited to 500 meters. Since there is no lower limit for course length, small park golf courses have popped up all over Japan in corners of municipal parks.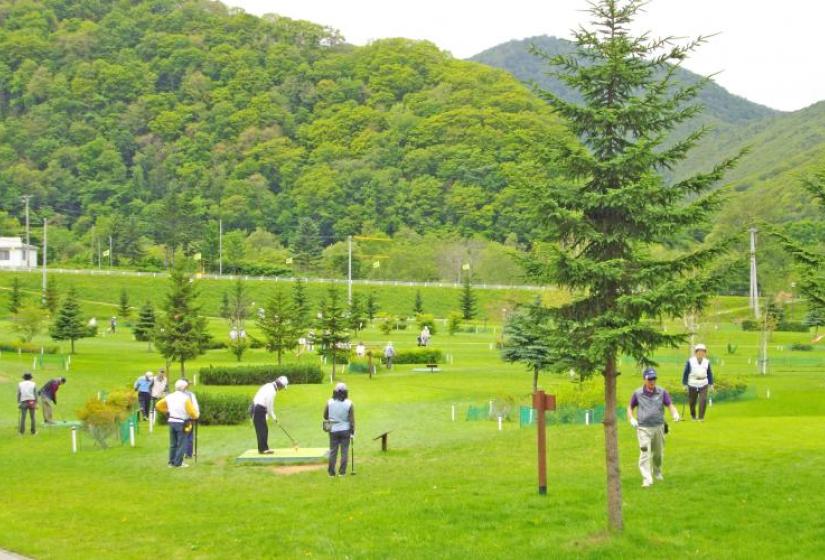 A Typical Park Golf Course
The rules are pretty similar to golf with the object of the game to hit the ball into a 20cm diameter hole in the fewest number of strokes. Not much power is required to hit the ball so pretty much anyone can play the game. The short courses, low physical effort required and low cost (typically around 500yen) has made the game a big hit with retirees, women and families.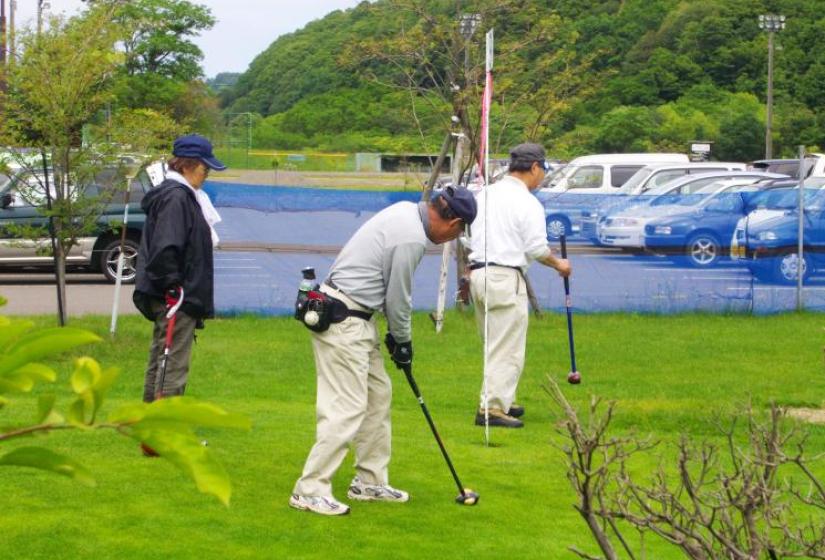 Parkers
Park golf can be enjoyed at the base of Hirafu Ace center 4 lift. There is also a free hot spring footbath beside the course to refresh your weary legs and also some natural spring water to quench your thirst after a not so grueling 9 holes.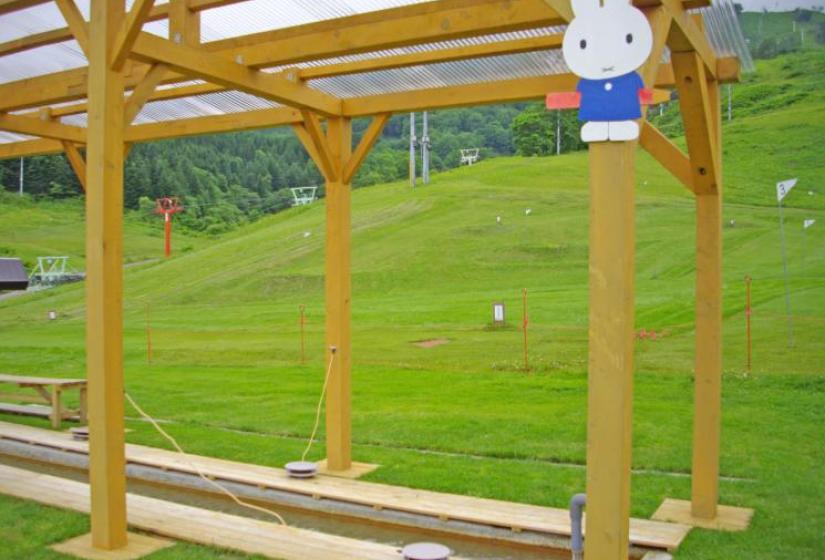 Foot spa park golf combo
On the road to Niseko Hilton and Annupuri you can double your park golf fun with 18 holes at Niseko Park Golf. The Niseko Village also offers up park golf in summer as does the Annupuri Ski Area. There is also a course on the banks of the Shiribetsu River in Kutchan.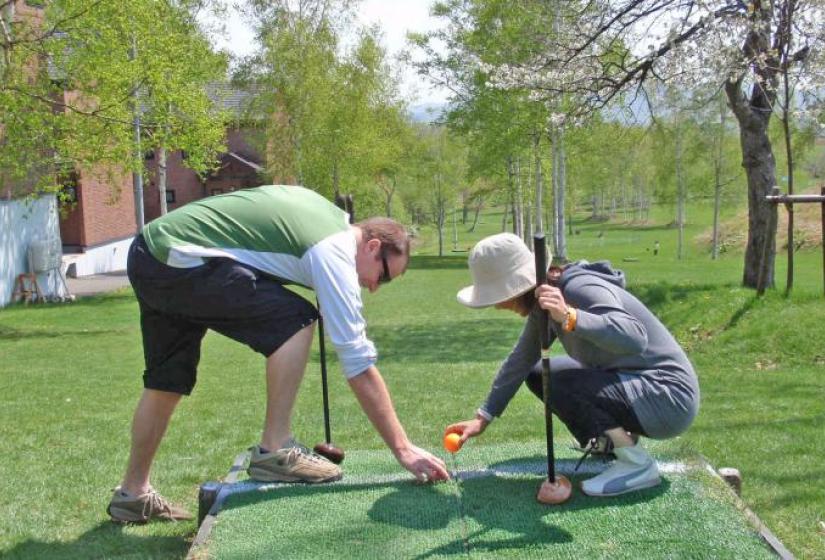 Niseko Park Golf Course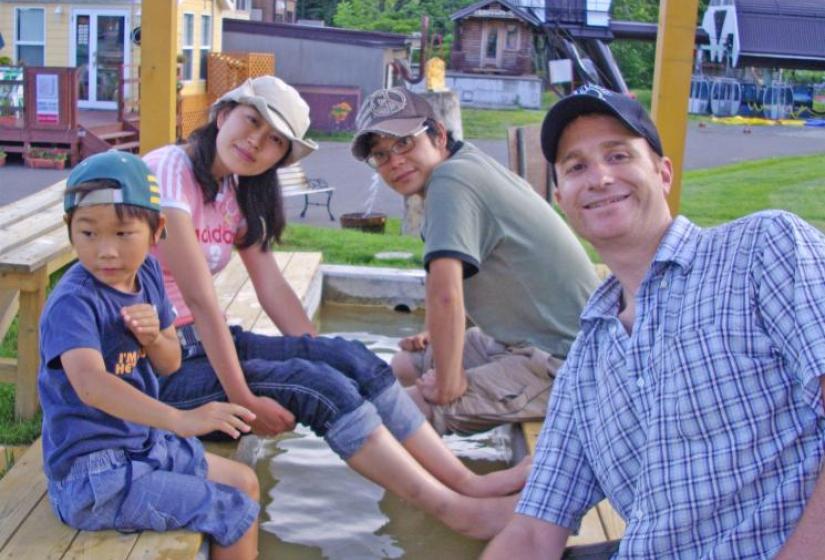 Just what the doctor ordered
Tags