Renting a car in Niseko is an easy way to add convenience and variety to your Niseko Holiday. Having a vehicle opens up a whole new world of resorts to explore, sight seeing opportunities, supermarket trips, restaurants to discover and much more. If this sounds like something you'd like to add to your ultimate Niseko Holiday, read on for 6 essential tips for renting a car and driving in Niseko.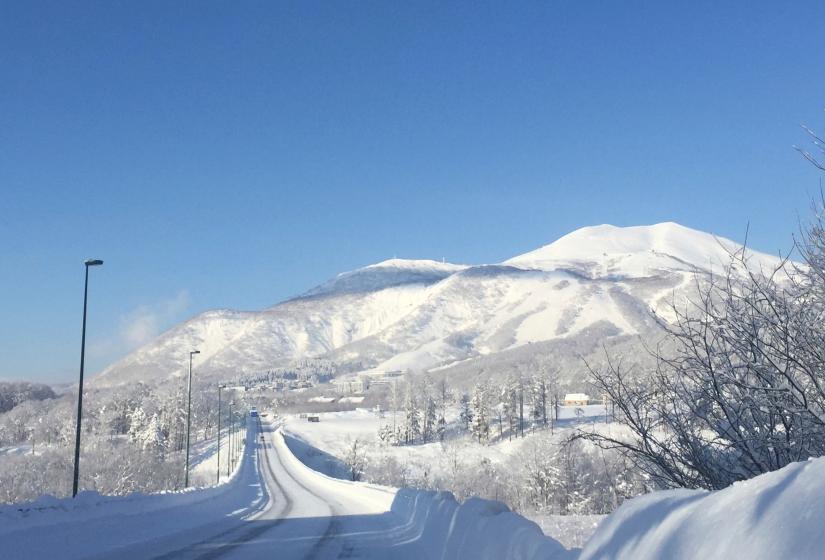 The convenience of a rental car can't be beaten for sightseeing, dropping the kids off to lessons, shopping and gaining a whole new perspective of the area.
International Driving Permit - If you plan to rent a vehicle you will need to get an International Driving Permit before you leave your home country. You will also need to bring your own drivers license. Without either of these items you will not be able to pick up your vehicle or legally drive in Japan.
4WD - If you arrange a rental car on your own you will need to ensure that it is four wheel drive. Holiday Niseko book vehicles from Toyota which are all 4WD.      
Drive Slowly - This may seem an obvious one but keep in mind you will be driving on snow and ice and stopping times are greatly reduced. If you break and slide, pump your breaks. Also keep in mind that the speed limit on the open road is a leisurely 50kph.            
No Alcohol -  Japan has a zero tolerance policy to drink driving. Unlike many western countries where some alcohol is permissible in Japan it is not. Further to this the penalties are harsh and can lead to incarceration and will lead to hefty fines for both driver and passenger.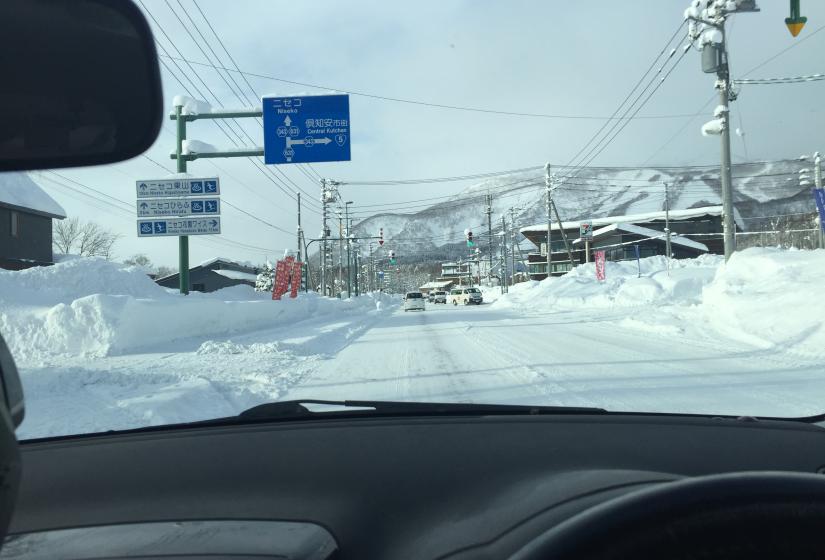 On the road Niseko style.
Clear Vision - Keeping your windscreen clear in Niseko is no easy task and it would be possible to write 6 tips on this alone. A few to get you started. 
Wipers up - If you stop for more than 10 minutes put your wipers up so that you can clear your windscreen easily and completely. When it's -10 your windscreen will get icy surprisingly quickly and you won't be able to see.
If you are stopping for milk at the convenience store leave the car running and the heater and wipers on.
Start your car at least 5 minutes before you drive with the heater set to defrost and the heater on full.
Your rental car should come with a snow brush and scraper, make sure there is one.
If you have your vehicle for a couple of weeks keep the windscreen wiper fluid topped up and have a spare bottle in the car. This is available from garages, supermarkets, convenience and hardware stores. Buy the stuff that has -30 or more written on the bottle.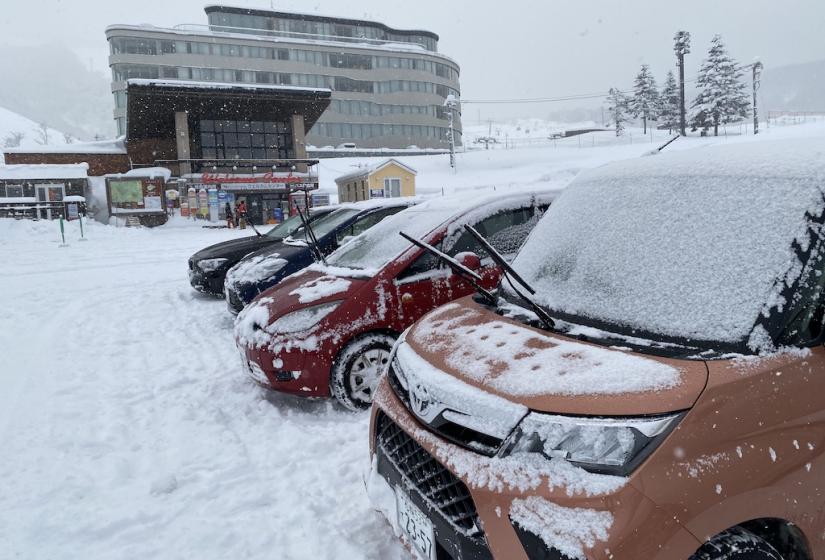 Wipers up! There is parking at all of the Niseko United resort area bases, including 2 here at the Hirau Welcome Center and 2 more at the Hirafu Gondola.
Wheel wells - Wheel what? Wheel wells are the spaces between the wheels and the body of the car, which will in certain conditions quite quickly fill with ice restricting steering and even stop the car from driving. In your rental you should find a rubber mallet which you can use with determination to smash the ice away.
For more information on rental cars in Niseko check out https://holidayniseko.com/rental-cars or feel free to get in touch anytime ([email protected]).
A rental car makes exploring the greater Niseko area a breeze and with beautiful spots like Lake Toya just an hour from Hirafu is well worth while.
Tags