The word is well and truly out that Niseko has some of the best snow in the world, stunning landscapes, and vibrant ski culture. The area has become a must-visit destination for avid skiers and snowboarders from around the globe. While Niseko offers luxury accommodations and high-end experiences, it's also possible to enjoy our snowy paradise on a budget. Check out the following for tips and insights on how to make the most of your Niseko adventure without breaking the bank.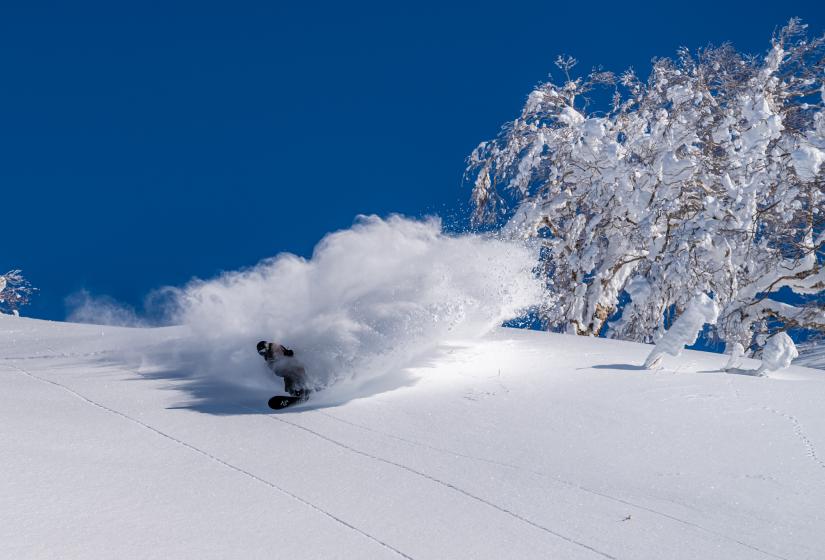 Turns like these are the same no matter where you stay.
Travel during the shoulder season -
One of the best ways to save money on your Niseko trip is to visit during the shoulder season. Early December and March are great times to come and great times to save.
December - Avoid the peak Christmas dates and enjoy uncrowded slopes and accommodation at a fraction of the price. The resort opens around the 4th of December and it's not unusual for the snow to be epic. Rates climb in price into December so around the 12th is often a sweet spot for great snow and cheap rates plus you'll get a few days of early season lift pass rates.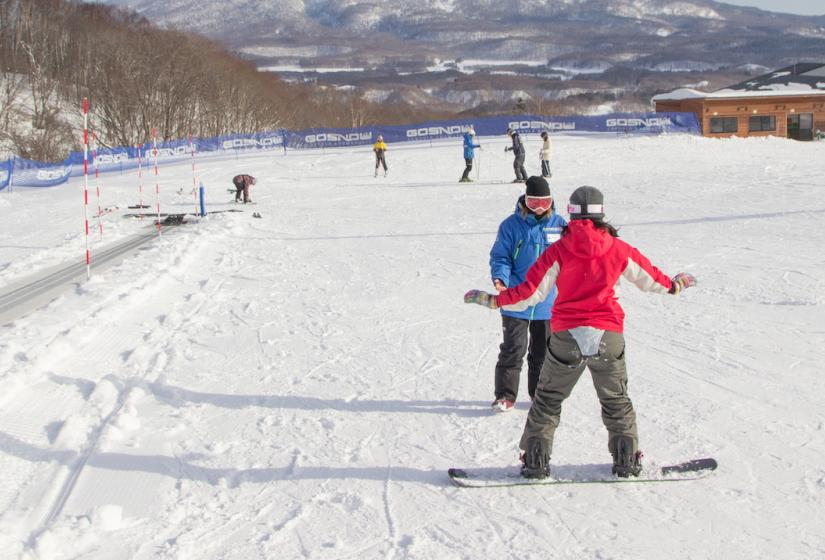 March is an excellent time to learn to ski or snowboard.
March - Although your chance of back to back powder days fall, so do the rates on just about everything with deals on accommodation, lift passes (late March), lessons and ski rental. Plus check out the kids ski free deals that may be offered on lift passes and rental equipment (TBC for 23/24). As the storms pass quicker the sun begins to shine so it's a great time to get the kids on the slopes for the first time, adults too!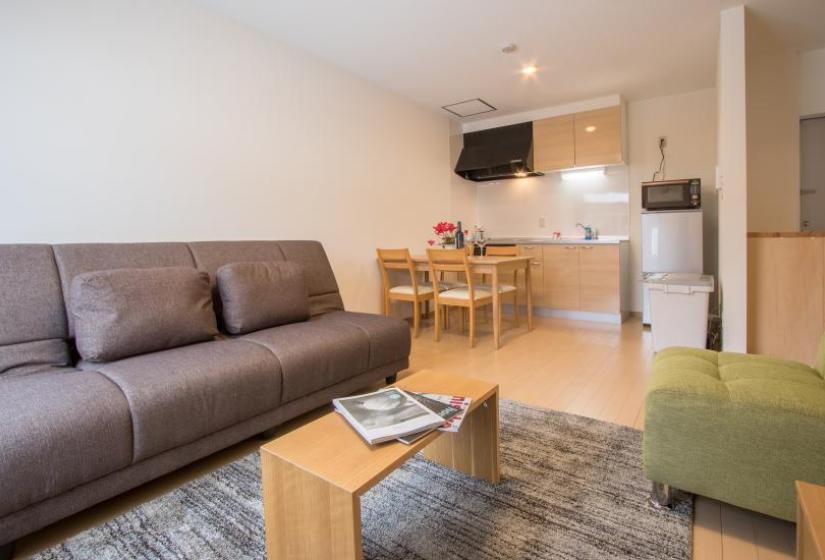 Cheap and cheerful, lodge Mori is modern, comfortable and budget friendly
Holiday Niseko accommodation is self catering -
Instead of splurging on high-end hotels, opt for self-catering accommodations such as our low cost apartments. These options are budget-friendly and allow you to save on dining expenses by preparing your own meals. If you don't feel like cooking at home food in Japan is surprisingly cheap from convenience stores or the from one of the many street vendors that have come of the scene in that last couple of years. Kutchan which is a short bus ride away has plenty of cheap places to eat too including ramen shops, sushi, yakiniku and hot pot restaurants. If authenticity is your thing, Kutchan is your place.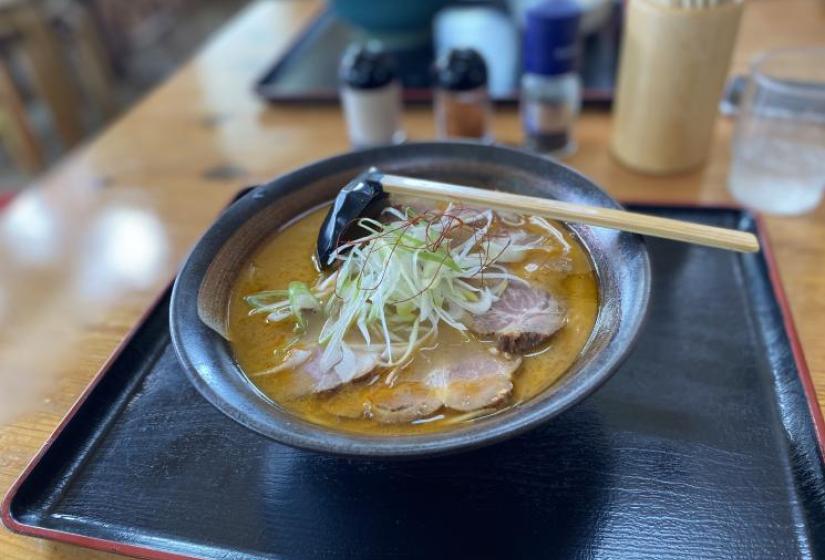 The humble bowl of ramen is a lunch hard to beat after an epic day on the hill.
Utilize public transportation-
Instead of renting a car or relying on taxis, make use of Niseko's public transportation system. Buses and trains connect Niseko with other towns and cities such, providing a cost-effective way to explore the region. Additionally, shuttle services run between Niseko's different ski resorts, allowing you to easily access multiple slopes without the need for a car.
Traveling to Niseko on a budget is entirely feasible with careful planning and a bit of creativity. By following these tips, you can enjoy the incredible snow the area is known for, immerse yourself in the local culture, and create unforgettable memories without breaking the bank.  Get in touch today for more budget accommodation recommendations and any questions you may have.