Niseko Autumn Food Festival
The Niseko Autumn Food Festival has fast become an event marked on every locals calender. The event showcases the cluinary delights of restaurants from acrosss the village and this year features Niseko Pizza, Bistro Re Arbor, Jam Bar / Mass Bar JAM, Klass Kitchen, Kikoz x Pura / Kikoz x Pura, Niseko Bang Bang, Niseko Gourmet, El Asador, Taj Mahal, Hakko Ginger, Green Farm Cafe, Toshiro's Bar, Niseko Tap Room / Niseko Tap Room, Cedar Coffee Cedar Coffee and official event drink booth Niseko Green Farm. With international travel on pause for the moment this years Autumn Fest was more of a local than ever before and lucky for us the food was better than ever too!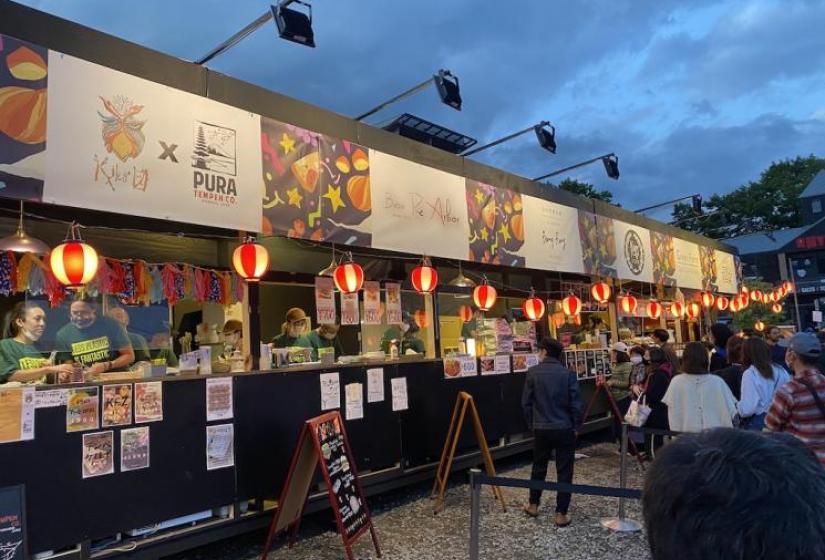 Some of Hirafu's best eateries
To enter the event festival goers were required to first register online which could be done in advance or at the gate with the help of the handy QR code. Social distancing measures were in place and everyone was also required to wear a mask to enter, these were of course only on until the eating began but one felt secure in the fact safety was a priority.  And enter the festival they did with over 10,000 people visiting of the 4 days the event ran. This number was well up on the previous year and shows that the event has become cemented itself in the yearly Hokkaido festival agenda.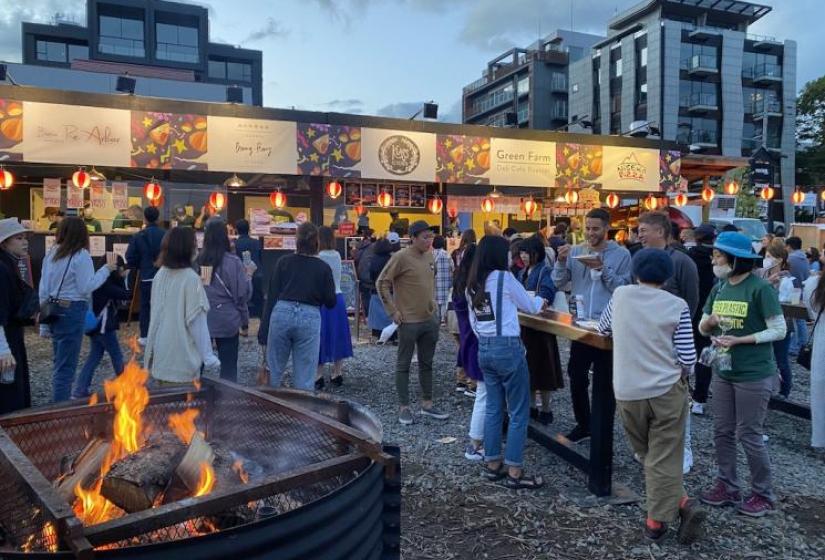 Good times had by all
The culinary options were fantastic and although the event was busy the waits on food were short and made even shorter with the help of a beer and some banter. We were seated with a group that preferred vegetarian options so the perfect place to start was at a collaboration stall with Kikoz and Pura Tempeh two fantastic grass roots local brands serving up a mix of falafel, soft tacos, buritos and much more. We'll leave you with the video below from TV NIseko for an up close and personal look at this festival favourite.