A trip from Kutchan to Nikka Whiskey Factory is a unique and exciting experience for anyone interested in learning about the history, the production of and of course sampling Japanese whisky.  Getting there is easy with the factory just a short walk from the Yoichi station making it the perfect day filler if you're looking for a break from the mountain.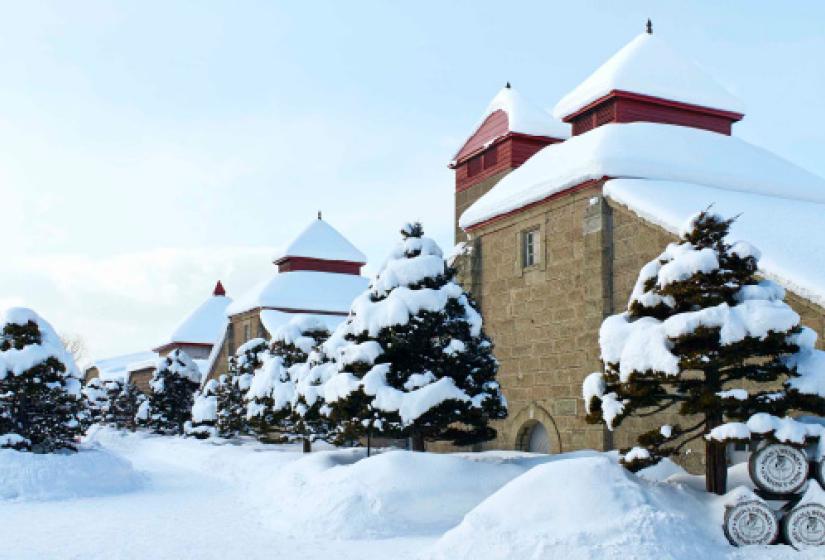 Even the Nikka factory sits under a foot of fresh!
Scenic train ride: You'll have the opportunity to take a train ride through the beautiful snow smothered landscape and enjoy a charming glimpse at rural Japan. The train ride takes about 1 hour from Kutchan Station.
The tour : At the Nikka Whiskey Factory, you'll learn about the history of Japanese whisky and the production process of this world-renowned beverage. You'll get to see the aging barrels, distillation equipment, and learn about the various types of whisky produced at the factory.
The tasting! After the tour, you'll have the chance to taste some of Nikka's finest whiskies. Nikka is known for its unique flavors and blends, which have won numerous awards and recognition worldwide. 
There is also  a gift shop where you can purchase whisky and other souvenirs such as glasses, T-shirts, and more.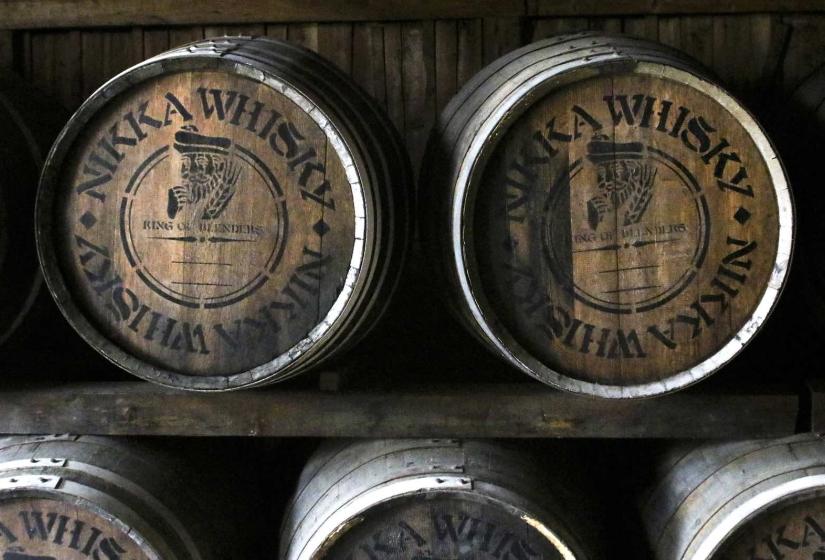 Nikka Whiskey is still made using traditional equipment and techniques its founder Masataka Taketsuru learned in Scotland.