Ever dreamed of riding bottomless powder all through the day and into the night? Well, in Niseko you can do exactly that with the lifts running until 9:00pm and a huge skiable area illuminated, so much in fact that it even possible to ride powder in the side-country trees. The night skiing experience is truly one like no other and not to missed if make a trip to the area.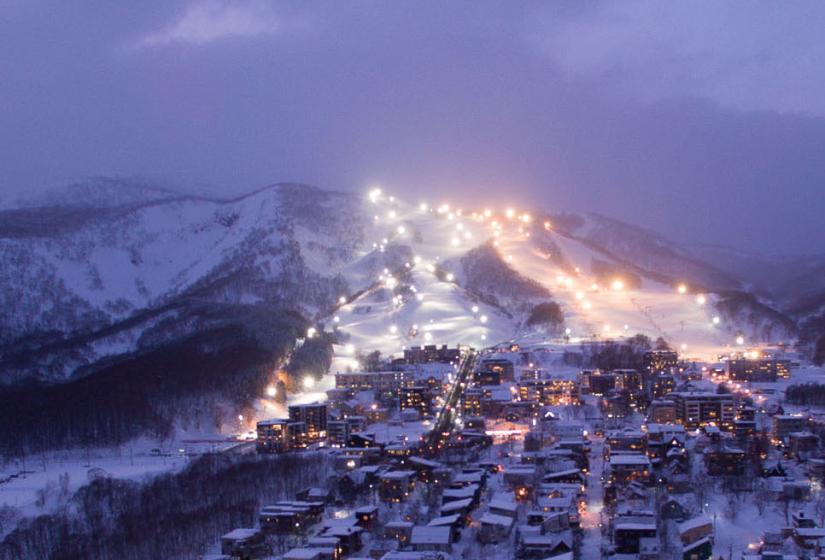 Night skiing in Niseko
10 years ago the night skiing area was even bigger with lights running all the way to the top of the 6C or Roku C lift (now known as the Kind Hooded Quad Lift #3) and down the length of the family course. With so much illuminated you could almost ski as if it were day time! Currently only the area pictured above is lit up. When we say only this is still a huge area and it is still arguably the best night skiing in the world!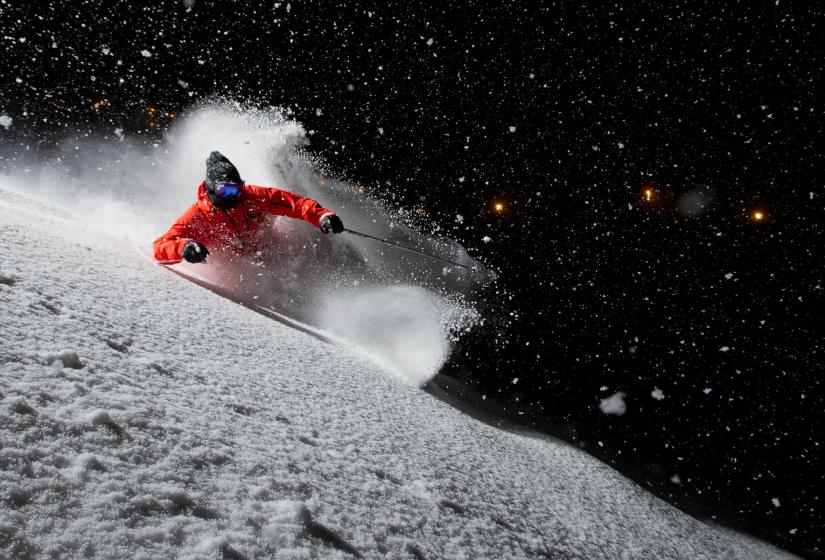 Night skiing in Niseko.
It is not just deep powder turns on offer either the groomed slopes are less busy at night and night time can often present an opportunity to leave the kids with the better half or baby sitter and get your self into the zone. Night time brings cold temps, better snow quality and less crowds and the novelty of skiing under lights is one quite like no other.
Night skiing in Niseko is incredible and an experience not to be missed and below we've got 3 key tips tips to make the most of your Niseko Nighta experience.
# 1. Dress for the occasion - Night temps are significantly colder than the day time so you need to dress warmly, really warmly. Merino or polyprop base layers, fleece and a layer of down beneath a goretex shell are a good good start. You'll also want a face mask / balaclava, warm beanie and extra warm gloves or mittens. Bonus tip, stop by the Sapporo Drug Store on Hirafu Zakka and pick up some hand warmers to go inside your gloves.
# 2. Night vision - A clear goggle lense is the weapon of choice, if you don't have one yellow is probably the next best option. An interesting note on vision, on a heavy snow day if you get the goggles right visibility at night can actually be better than during the day as the light is coming from below the clouds rather than above it and the artificial lights provide better definition.
#3. Timing is key - For the best visibility wait until it is completely dark before heading up, during twilight the light will be considerably flatter than when it's dark.
If you'd like to know more about night skiing or are interested in making an accommodation booking please feel free to contact us anytime.