Over the last couple of years the Hanazono area in Niseko has undergone some big changes. First the park Hyatt has built an impressive hotel at the base which features ten lounges, bars and restaurants, including French cuisine, sushi, robata, teppan, Italian and Chinese. The hotel has raised the bar for luxury hotels in the area and all Hanazono skiiers will also be raising the bar on a brand new 6 seat POMA lift complete with leather seats and footrests. This new lift will whisk you up to the 1589 meter mark in just 5 minutes and 30 seconds and although the lift will be dropping you off at the same place as the original Hanazono # 1 lift, you will get there faster and in more comfort.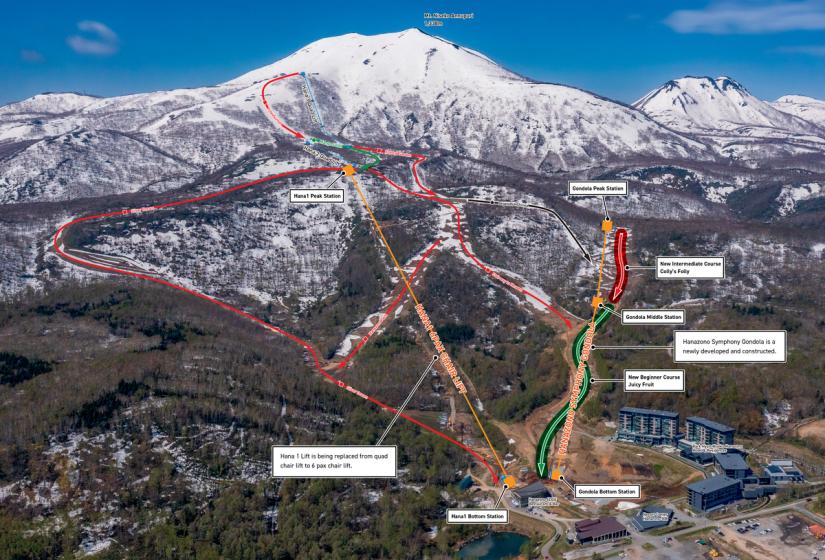 New lifts for Hanazono
If the new 6 seater wasn't enough, construction has also begun on a second new lift, the Hanazono Symphony Gondola. This will be delivering beginner and intermediate snow goers to the top of the newly constructed intermediate course "Colly's Folly" and has a mid way station that riders can use to access the new "Juicy Fruit" beginners course. Although not opening up much new terrain the new gondola will most definitely alleviate pressure on the Hanazono #1 lift which is great news for everybody.
Tags