From the mountains to the sea - Part two
In the last look at the seaside adventures close to Niseko we headed north west to Kamoenai, this time around we head south west to the Toyoura District and the beaches around Okishi and Rebun. Here we are greeted by long sandy beaches and a sea speckled with sunshine and fishing buoys that mark the oyster and scallop farms stretching accross Uchiura Bay.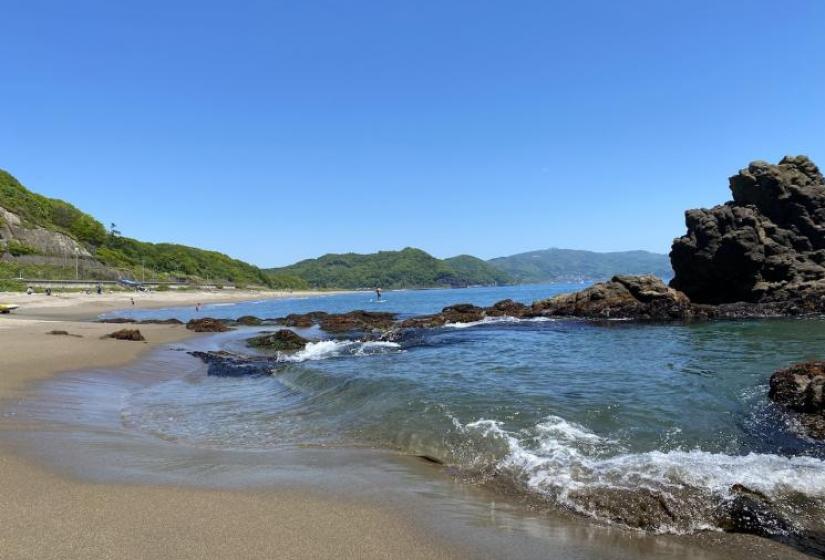 Okishi's beautiful beaches
Toyoura is well known for its beaches and seaviews which are every where you look stretching from North to South. On the water, boats work the shell fish farms and bring their delicious cargo into shore. The photo below taken from the look out point of a historical Ainu site just above the beach in Kamuichashishiseki Park, the stairs of which will test anyones calves! 
Water temperatures in the spring are cool, around 12 degrees but through July and August things warm up with refreshing temperatures in the low twenties.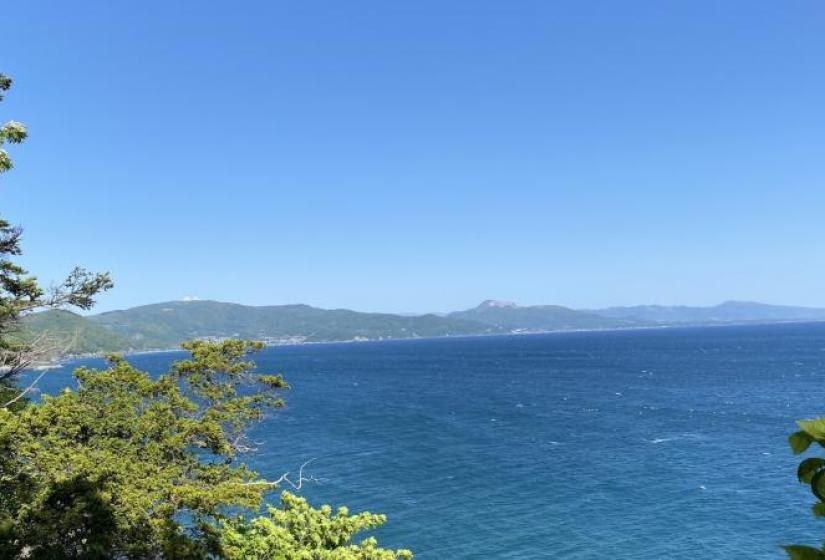 Beautiful days at the beach
Sea food is not the only delicious delight either, strawberries are a staple crop of the area and these can be enjoyed, with icecream of course, at the Toyoura Michi No Eki or Road Station. There are also a number of Strawberry stalls to the south of the Route 97 / 37 intersection, yum!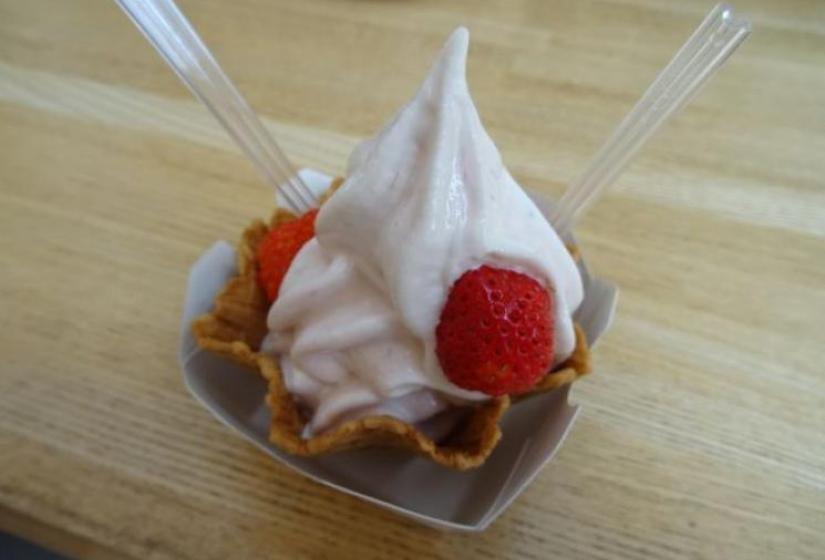 Delicious strawberries and icecream
After a swim in the sea you might feel like a shower to wash the salt off, why not make it an Onsen! Toyoura is home to a a fantastic modern Onsen facility right on the water front, this also has a restaurant serving traditional hearty Japanese fare. A trip to the Toyoura area is a must and an easy way to fill in a day swimming, taking in the sights, lounging on the beach, relaxing in the onsen and of course eating strawberries and ice cream!