From the mountains to the sea - Part 4
Part 4 of our look at trips to the coast from Niseko looks at Bikuni, a small town on the eastern side of the Shakotan Peninsular. Via Nikki Bikuni is a 1.5 hour drive from Hirafu and is a great stop over on the way to popular destinations such as Kamui Misaki and the Shimamui Coast which we looked at in Part 3. It is also a slightly closer alternative summer destination if you don't feel like driving all the way to tip of the peninsular. Bikuni offers camping, some great dining options, sight seeing, salmon fishing and glass bottomed boat tours.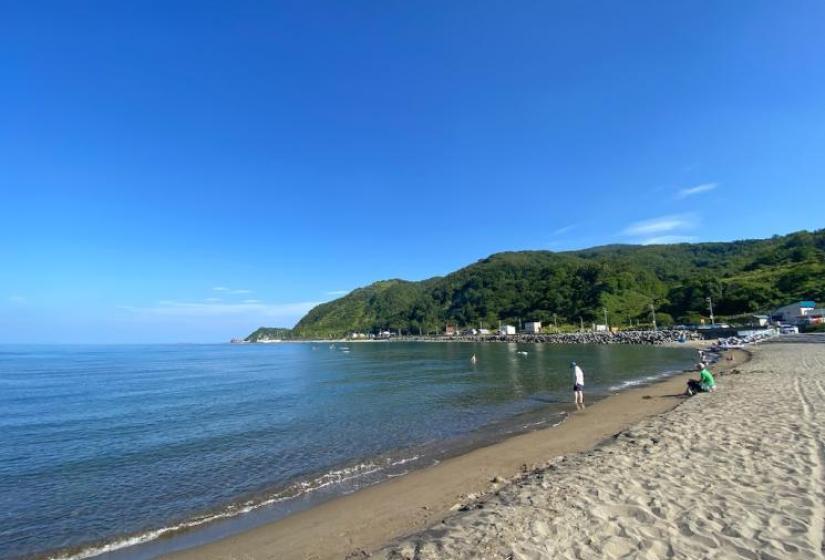 A great place to relax
The camping ground at Bikuni is right on a nice sandy beach with shallow water extending far into the sea making it a great place to play with the kids. During the summer the seas are uaully calm and the water comfortable and refreshing to swim in. The camping area is essentially on the beach and close to the toilets and washing up facilities and it is free. Most people bring their own barbeque and it is asked that you dispose of coals thoughtfully. The beach is also a popular launching area for small water craft and the mouth of the Bikuni River flowing adjacent to the camp is a well known salmon fishing spot in the autumn.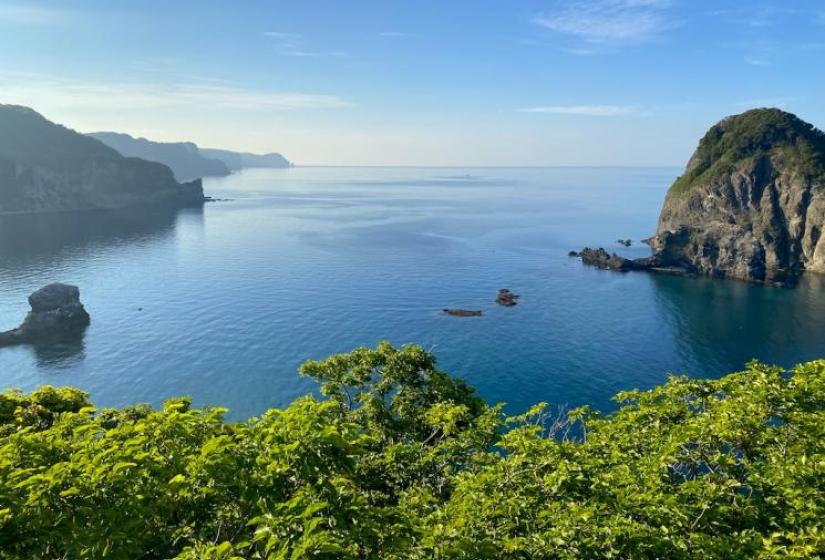 Spectacular sea views
At the other end of the village you will find Cape Ogon (黄金岬) meaning gold coloured and named after the shoals of herring that once glimmered under the setting sun. On top of the Ogon is bulit a tall observation deck that looks out over the foliage providing fantastic views of a dramatic coast line and crystal clear blue waters.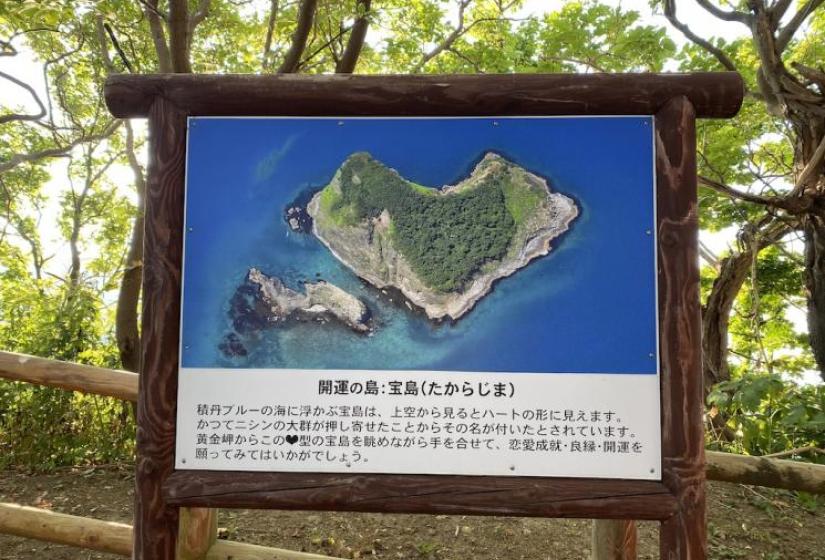 Takarajima Island
If this wasn't enough to pique your interest in making a day trip from the Niseko area there is also a glass bottomed boat tour and some fantastic restaurants including the tucked away gem Jun's Seafood restaurant that specialises in the local seafood delicacies plus has an extensive menu of beautifully prepared Japanese fare their website here https://junnomise.com/. If you are looking to take a tour on the glass bottomed boat the easiest way to do so is to visit the Shakotan Sight Seeing Infomation Center located here https://goo.gl/maps/Uvxf4KYxkPpgnnvR8.