Niseko Hokkaido is one of Japan's most popular destinations for domestic and international tourists a like. It put itself on the map for it's incredible snow and has since built on this to establish a reputation as Asia's premier winter play ground with excellent restaurants and an incredible range of accommodation. The whole area and in particular Hirafu Village is a fantastic draw card and one of its beauties is its close proximity to many other must see destinations from the city scapes of Sapporo to the stunning coast lines along the sea of Japan. Niseko puts the amazing natural beauty of Hokkaido at your finger tips with  rivers, mountains and lakes within easy access. Lake Toya is one such natural beauty and is less than one hours drive from HIrafu Village.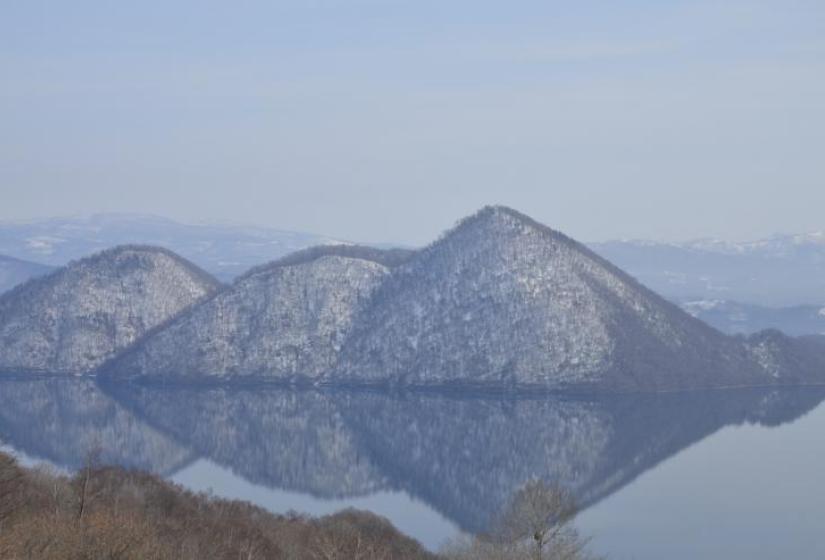 A fantastic sightseeing point close to Niseko
Lake toya is beautiful anytime of the year with stunning views wherever you look. From the starkness of winter's black and white foot print to the lush greens of the summer. The easiest way to access Lake Toya from your Holiday Niseko accommodation is by car and rentals can be arranged upon request. It is also possible to catch a local bus but having your own vehicle is far more convenient. Lake Toya is Hokkaido's the 3rd biggest caldera lake and as this may suggest it lies in volcanic area which is still very much active. You can make the most of this by enjoying one of the fantastic onsens in the area and you can find out more about Toya's volcanic history here.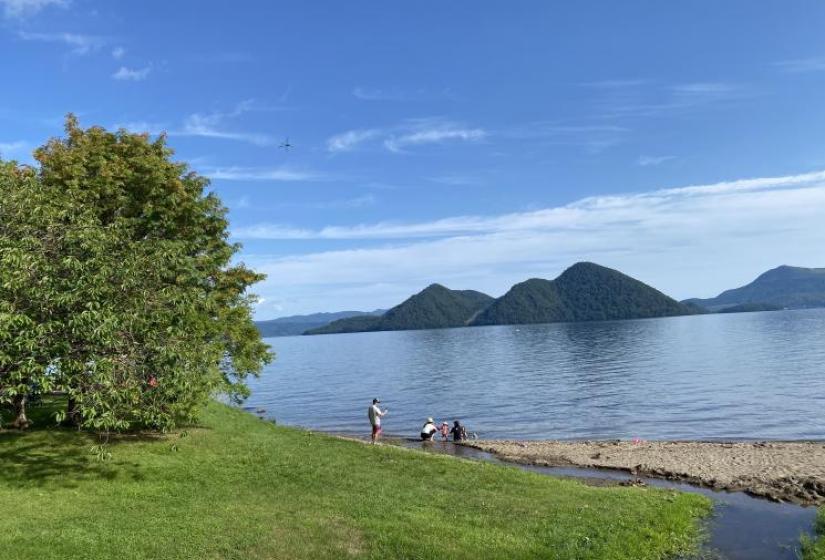 Lake Toya
People are drawn to Lake Toya for its scenery, onsens and outdoor activities such as hiking and water sports. Below are 5 must see and do activities the area has to offer.
Onsen 
There are many onsens in the area and some excellent hotel options avaialble if you with to spread your stay accross Niseko and Lake Toya. Most hotels come complete with incredible lake views looking accross to Nakajima Island pictured above and many will come with a similar view from the onsen, simply blissful.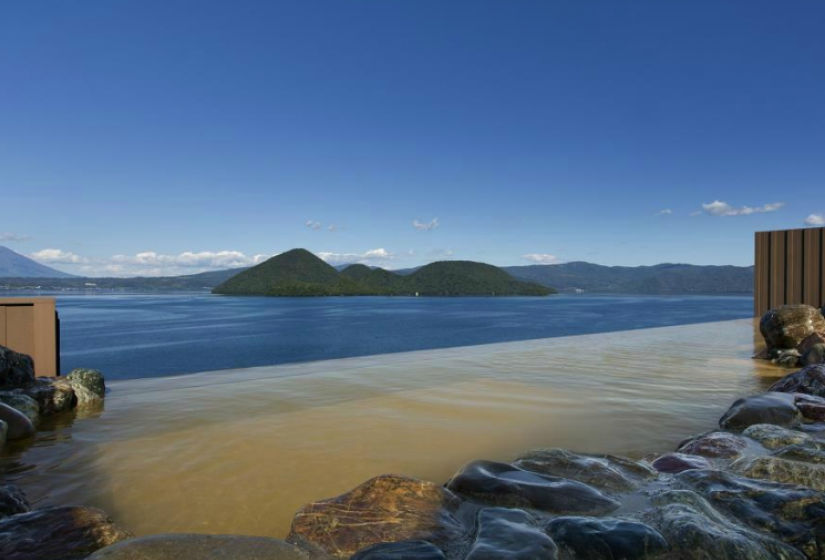 Lake Toya Onsen
During the summer months the air temperature sits around 25 - 30 degrees and the lake is refreshing and comfortable to swim in. There are many places to swim along the edge of the lake and the many public parks provide some of the best locations with shallow water extending out from the beaches makeing them safer for the kids. The great family swimming spot pictured above can be found here at Ukimido Park (浮見堂公園)
Fire Works
The fireworks are a spectacular nightly event during the summer and run for 20 minutes from 20:45 to 21:05 4/28  to 10/31. The fireworks are a great way to finish a day at the lake whilst you sip on the last beer of the barbeque or lay back in the comfort of your hotel room or better yet onsen!
Hamburgers
With all this activity you will have worked up an apetite and if you are looking for a non hotel meal in a disitinctly local setting look no further than Hydune ハイドゥン a speciality hamburger shop brimming with flavour, character and delicious onion rings. Hydune is locted in the heart of Lake Toya's onsen hotel district and is great place for a quick meal and a drink. You can find Hydune here.
Sight seeing
Sight seeing options abound at lake Toya, simply driving around the lake is a nice way to take in the surroundings or you might like to look from above at one of the areas many look outs. One of the best and most elevated is the Usuzan Ropeway from which you can see all the way back to Mount Yotei in Niseko. There are also restaurants and souvenir stores at the top.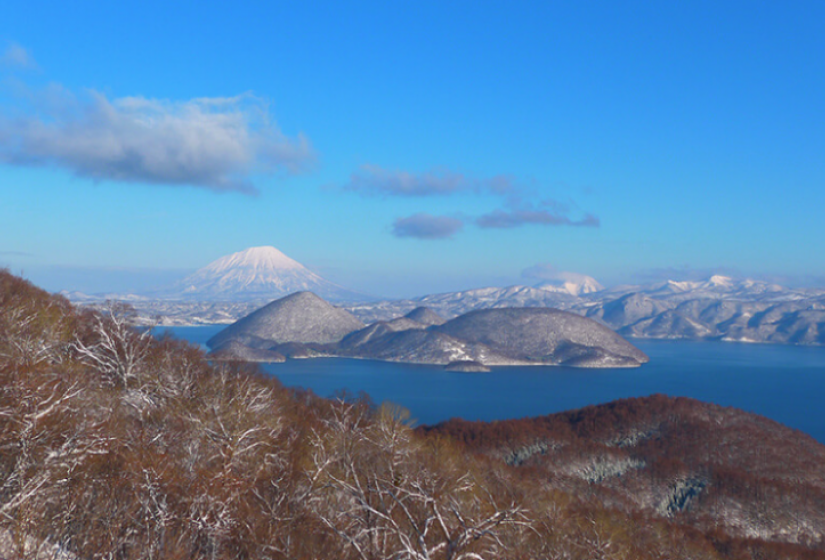 Lake Toya