Lake Shikotsu Ice Festival
Just over an hour from your Hirafu accommodation lies Lake Shikotsu a beautiful scenic destination winter or summer. Many will know the shores of Lake Shikotsu from their journey to Niseko as the fastest route from Chitose Airport to Niseko is via Lake Shikotsu. The glimpses of the lake are fleeting but at times stunning with frozen beaches and snowy peaks surrounding the shoreline.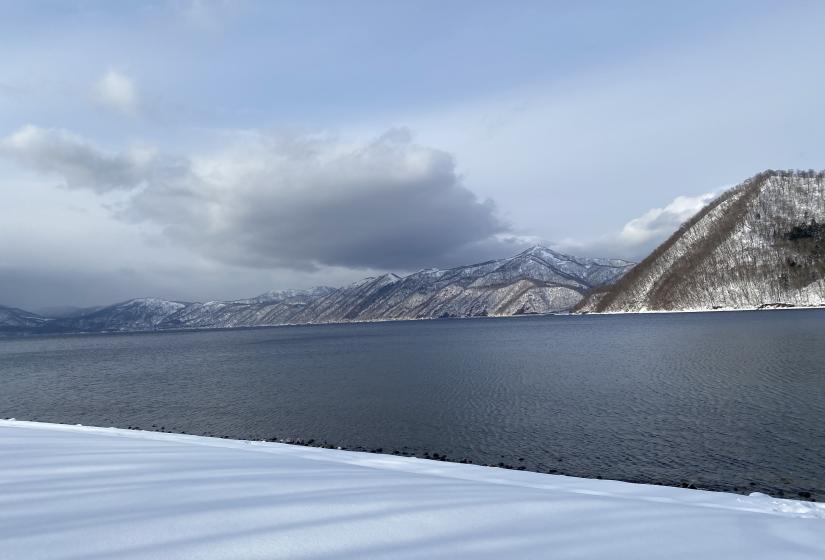 Lake Shikotsuko is a picturesque caldera lake just over an hour from Hirafu Village.
During the winter it is not only the scenic surrounds that attract visitors, Lake Shikotsu is also the home to an annual ice festival featuring larger than life ice sculptures. The ice festival attracts visitors from all across Japan and usually runs for the first 3 weeks of February. It takes place at the Lake Shikotsu hot springs which is also home to hotels and of course hot springs or onsen as they are known in Japanese.
The scale of the sculptures in 2022 was impressive!
The ice festival features impressive larger than life abstract ice sculptures mixed in with still life features tucked away in ice caves. The sculptures are enjoyed by adults and kids a like and can be enjoyed day or night. During the day you have the added bonus of enjoying the beautiful lake and natural surrounds. At night the whole place is lit with coloured lights creating an amazing spectacle and from 18:30 on Saturdays and Sundays there is even a fire works display for your viewing pleasure.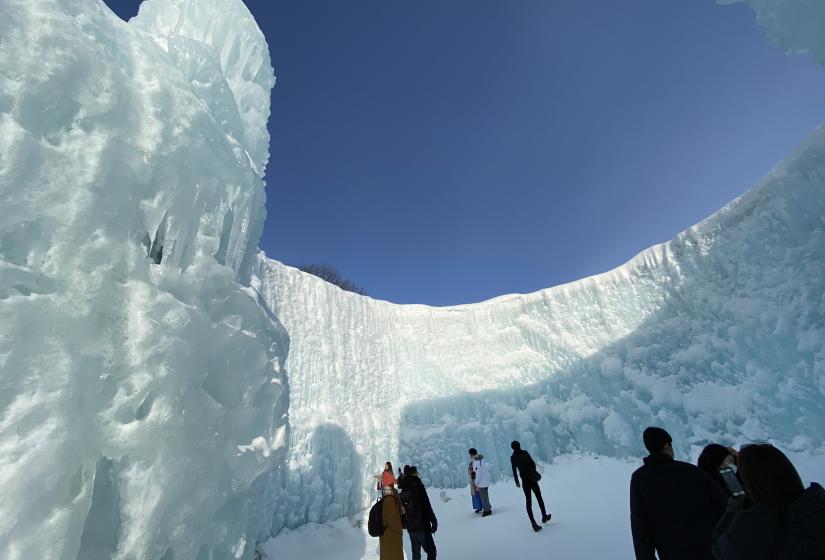 The large ice cavern is always a favourite and is once again made on a huge scale.
If you have travelled to Niseko or Sapporo for a ski trip and are looking for a way to fill a day off the mountain the Lake Shikotsu Ice festival is a brilliant option, night or day. It's an easy way to entertain the kids for a day, a reasonably straight forward and beautifully scenic drive from Hirafu or most Niseko accommodation. If you'd like more information on the ice festival please feel free to contact us anytime ([email protected]) or try the following link for more. 
https://www.sapporo.travel/en/event/event-list/lake-shikotsu-ice-festival/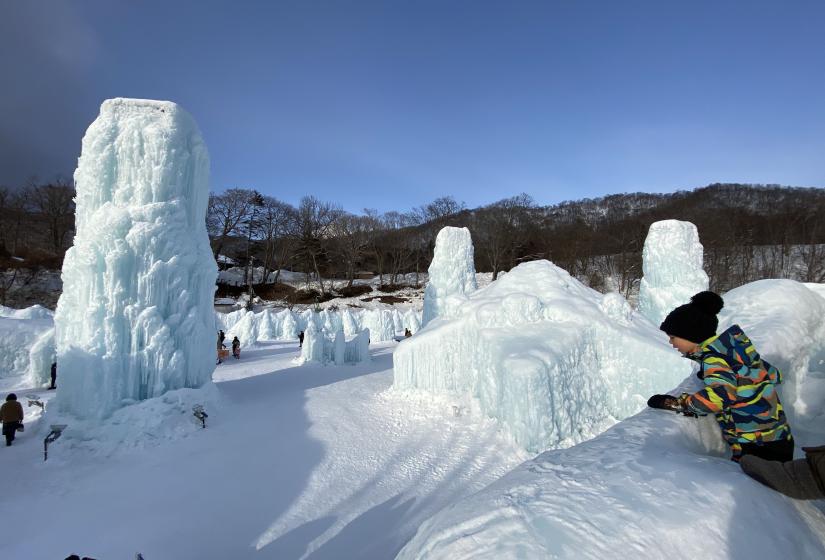 A trip to the Lake Shikotsu isce festival is a great way to entertain the whole family on a day off the mountain or as a stop off on the way to Niseko from Chitose airport.