Kihaku is split over 2 stories with 2 bedrooms downstairs and the master bedroom, kitchen, living and dining upstairs. High vaulted ceilings add to the feeling of spaciousness in the living and kitchen area and the oak flooring throughout lends to a bright, light filled feel. The house is thoughtfully and stylishly appointed throughout with quality furnishings and appliances.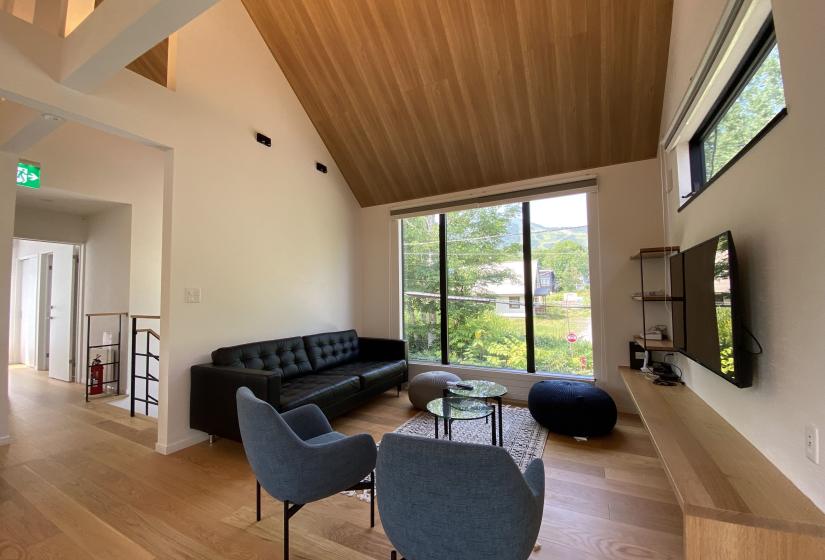 Kihaku living area
The large windows in the lounge area enjoy great views up to the resort which promise to be magical as night falls and the resort lights illuminate the ski runs. The lounge is cozy and again nicely appointed with thoughtfully chosen furnishings.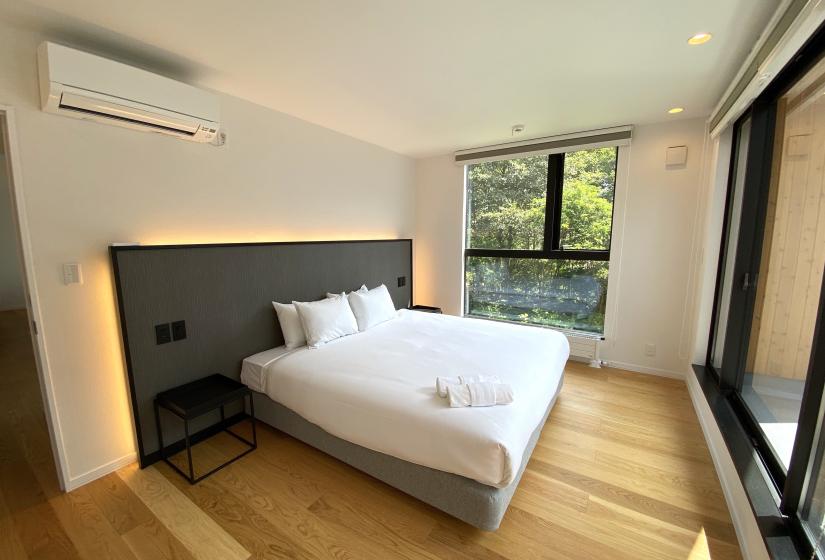 Kihaku master
Kihaku's simple uncluttered style is continued into the bedrooms with large windows in the master bedroom offering leafy views to the south. The remaining two bedrooms downstairs are made up of 1 bunk room with 4 beds and the second room which can be made up as 2 singles or one double. The bunk room is perfect for the kids and each bunk has its own light and power point.