Japan lifts all restrictions.
Getting to Japan and what many regard as the best snow in the world (sorry Utah) just got easier with Japan dropping all existing border restrictions related to Covid 19. Not vaxed? Not a problem as travellers will soon no longer need to show proof of vaccination or a negative Covid 19 test result.
According to a Japan Times article published on April 27th this a part of a greater move to reclassify the virus to be on par with the seasonal flu. This will bring Japan inline with the majority of Western countries stance on the matter and will be a move welcomed by anyone who plans to travel here in the coming months.
We can't wait to help you experience Japans incredible snow, culture, food and much more and with this recent announcement now there's no reason not to come!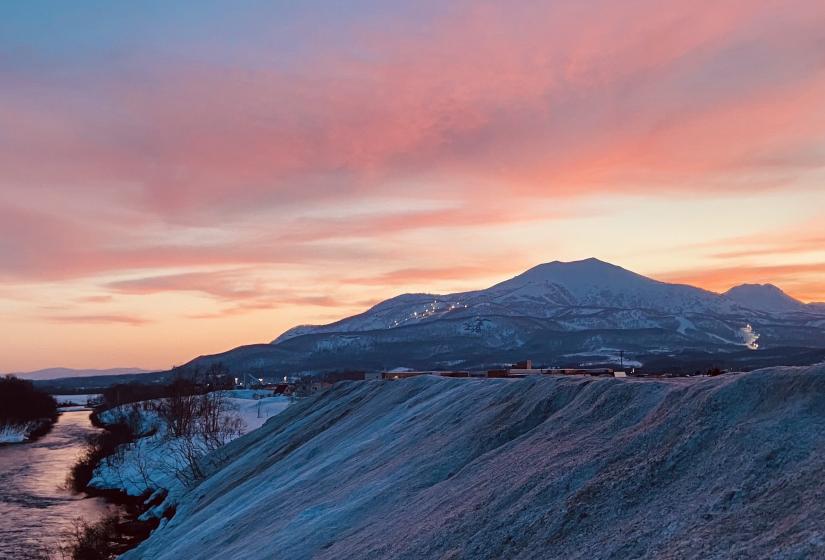 A sunset over Mount Annupuri