Getting to Niseko is easy and there are a number of convenient ways to do so to suit every budget and intinerary. Once you have made it to Japan you need to get your self to Hokkaido, the easiest and usually most cost effective way to do so is to fly to Chitose Airport. The majority of Japanese airports have direct flights to Chitose and there are many direct international routes too, the finer details below.
Domestic Flight Routes To Hokkaido
Airports: Tokyo, Narita, Osaka, Kansai, Kobe, Nagoya(Chubu), Asahikawa, Kushiro, Memanbetsu, Rishiri, Wakkanai, Aomori, Iwate Hnamaki, Akita, Yamagata, Sendai, Fukushima, Toyama, Shinshu Matsumoto, Komatsu, Hiroshima, Fukuoka
Airlines: JAL, ANA, Air Do, Skymark, Hokkaido Air System, Japan Air Commuter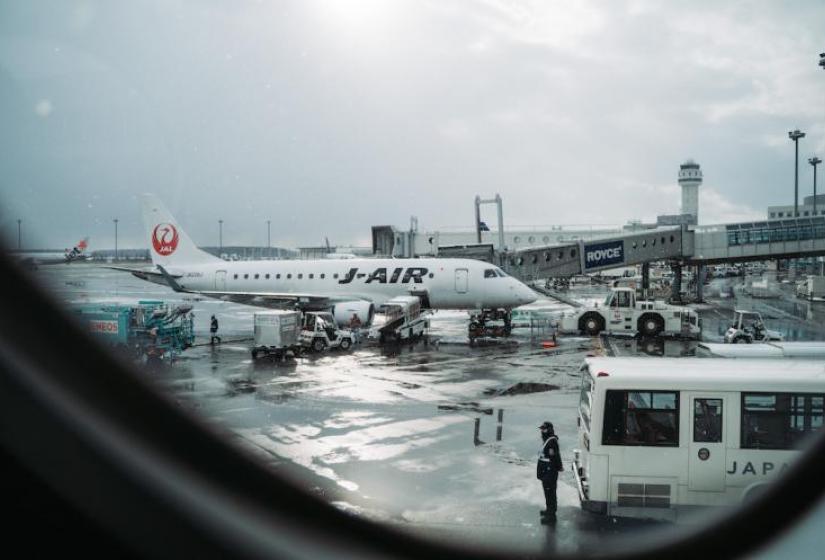 Touch down in Chitose
​Airports: Seoul (Incheon), Busan, Dalian, Shanghai, Beijing, Hong Kong, Yuzhno-Sakhalinsk, Guam, Taipei
Airlines: JAL, ANA, Korean Air, China Southern Airlines, China Eastern Airlines, Air China, Cathay Pacific Airways, Hong Kong Express Airways, Sakhalin Airlines, Continental Airlines, China Airlines, Eva Airways
Travel by train
There are also options to catch the train to Niseko too with the high speed Shinkansen service available to Hakodate, Hokkaido's southern most city. It is worth noting that from Hakodate to Niseko the Shinkansen service is not yet available and you will be reliant on local trains to get you to Kutchan Station which is the most convenient station to the Niseko area. If you are considering this option for your departure keep in mind that transportations from the Hirafu Village area to Kutchan Station are limited before 07:00am.
From the Chitose Airport to Niseko
By car Chitose Airport is approximately 2 hours from Niseko / Hirafu Village and slightly longer by bus. So what is the most convenient way to travel this last leg of your journey? For the ultimate in convenience and comfort you can choose a luxury private transfer which start from ¥48,000 one way for up to 5 passengers . If you are looking for something less expensive a coach bus is a very popular option at just ¥5000 per person. Holiday Niseko can arrange private transfers or a coach when you book accommodation with us and we will pick you up and drop you off at the Hirafu Welcome center on your arrival and departure.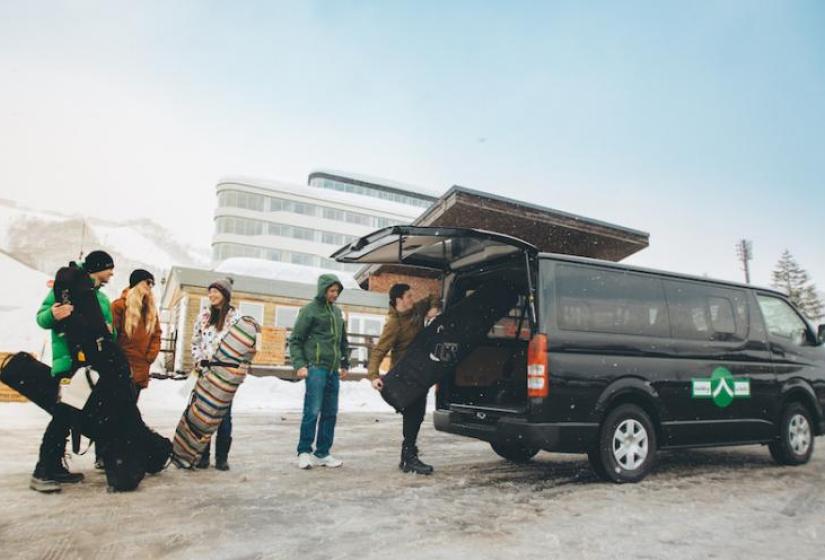 Door to door service
From Chitose Airport the train is another option and leaves from directly under the domestic terminal. The train is a nice way to travel and Holiday Niseko can provide a pick up and drop service to Kutchan Station between the hours of 07:00am and 00:00am. If you do choose to catch the train keep in mind that there can be very few places to store luggage and seating is not guaranteed. When travelling with children and or snowboard / ski bags this can make for a challenging journey, especially on the back of a long haul international flight!
From Sapporo City
Sapporo city is a great city to visit any time of the year but keep in mind it is 40 minutes from Chitose airport so a quick stop over is not always easy. That said if you do choose to spend some time there it is easy to catch the bus from or close to a number of major hotels across the city. The train is also an option from here too and it departs approximately every 1.5 hours from Sapporo Station, just make sure you don't miss the transfer at Otaru!
Getting to Niseko is easy
As you have read getting to Niseko is straight forward and there are options for every budget and itinerary. The coach bus option from Chitose airport is the most popular but private transfers which start at just ¥40,000 for up to 8 guests offer great value and added convenience. Holiday Niseko are more than happy to arrange your transfers and can often offer a disount for repeat customers. Which ever way you choose to travel it will be a spectaculart journey through snow covered mountains and lake sides that will fuel your growing excitement as your ultimate ski holiday draws closer and closer.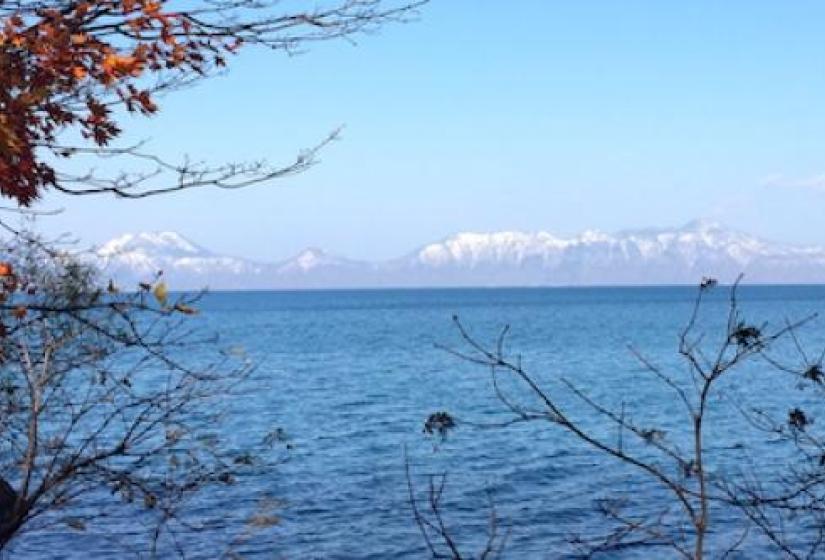 Great lake views