Hokkaido's last frontier?
For back country and mountaineering enthusiasts Mt Rishiri in the far north of Hokkaido may be the ultimate adventure.
Mt Rishiri juts up from Rishiri Island, stands at 1,700 meters and is an impressive sight during the winter or summer. The island sits just to the west of Wakanai Hokkaido's northern most city, a 5 hour drive from Sapporo. The island is then accessed by ferry which takes around 2 hours. During the summer Rishiri and neighbouring Rebun Island are popular tourist destinations known of course for mountaineering and hiking but also for wildflowers, onsens, fishing and sea kayaking. There are an abundance of pension style accommodations on the island and the delicious seafod served in many is a draw card in itself.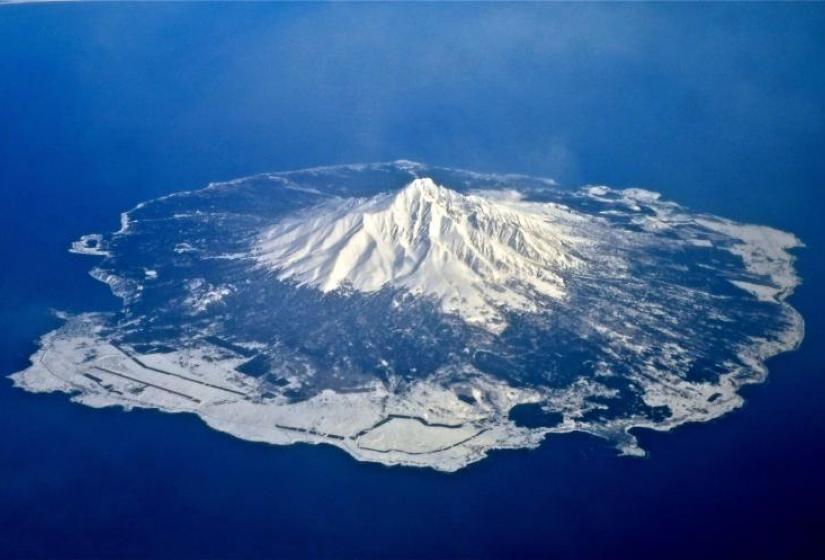 Rishiri isalnd in the winter
The skaible terrain on Mt Rishiri is mini Alaska esque with an abundance of steep pitches and couloirs and ocean views to boot. These are captured beautifully in the video by Toshiya Watanabe below, most definitely the stuff back country dreams are made of.
Anyone looking for more information on tours on Mt Rishiri may be best served by the following link https://en.activityjapan.com/publish/plan/16074