Hokkaido Travel - Erimo Misaki
Travel opprotunities are endless here in Hokkaido especially in the summer time, in every direction there is a destination to travel to or a unique attraction to see.
Erimo Misaki is the south eastern most tip of Hokkaido, a rugged windswept cape with a striking line of small islands extending from dramatic cliffs.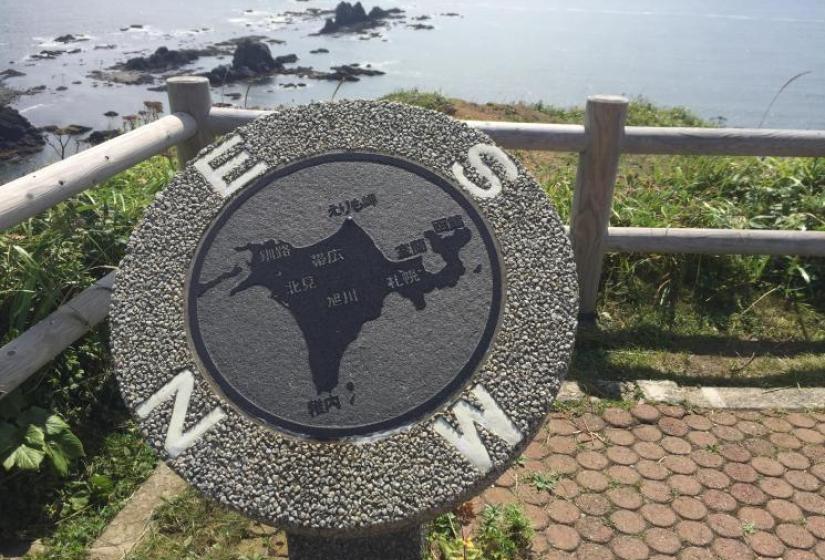 A concrete compass at Erimo
At the top of the cliffs is a small comunity of accommodations, one of which is Osashimi Ryokan Sansuikaku a simple yet delightful Japanese hotel / lodge style accommodation with ocean views and an absolutely incedible Sashimi dinner menu.
Delicious seafood is just the beginning
 A short walk from the Ryokan and you will be standing a top the cliffs of Cape Erimo with beautiful sea views from north to south.
At night the sky is eerily lit by the rotating beam of the lighthouse warning ships from the rocks below.
Erimo Misaki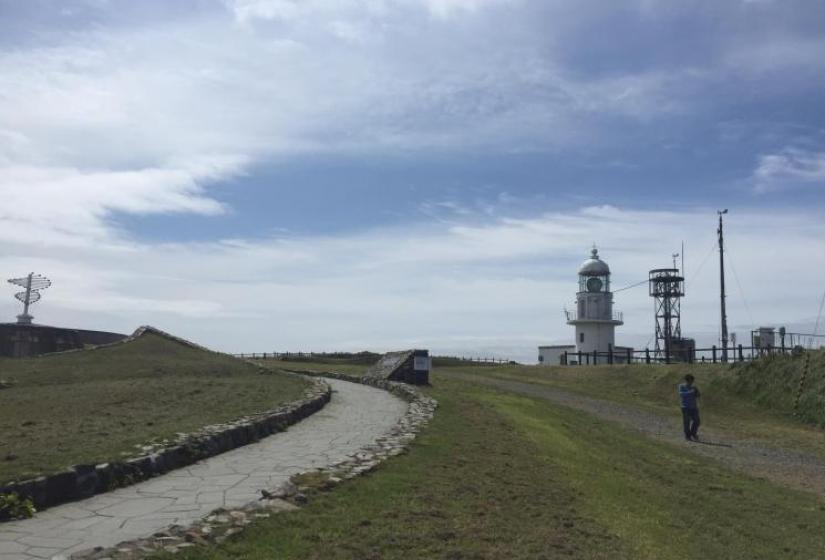 A functioning lighthouse at Erimo Misaki
More culinary delights await in the souvenir shop with a fresh sushi bar, barbeque and sea urchin stand.
Tanks inside bubble and move with delicious inhabitants such as uni (sea urchin) welks, crabs and prawns all of which can be purchased and eaten on site.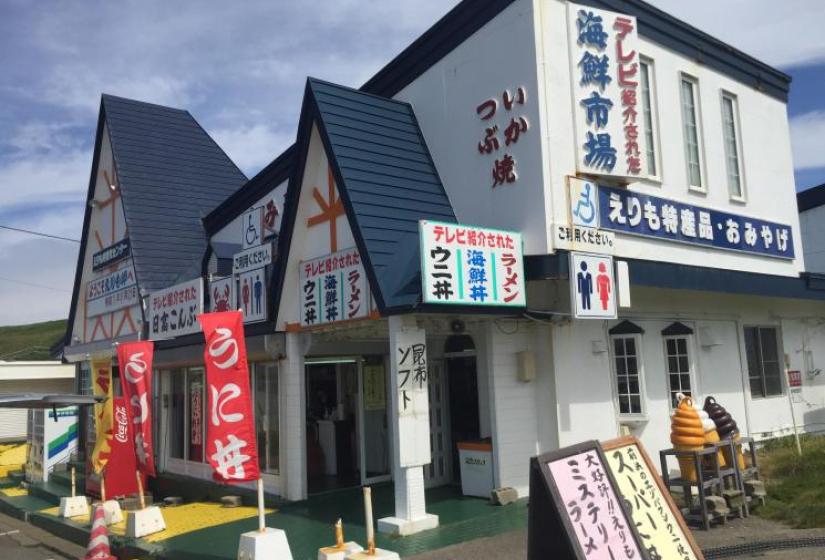 Erimo Misako Souvenir shop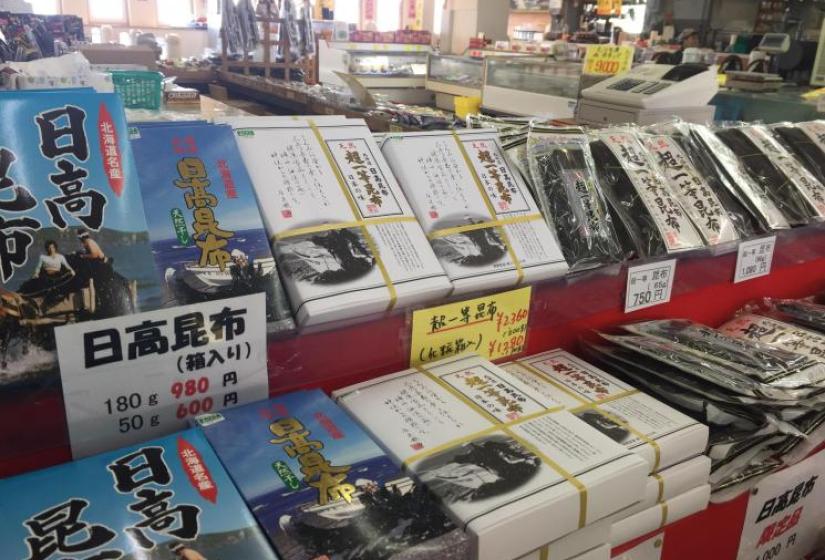 Souvenirs from Erimo Misaki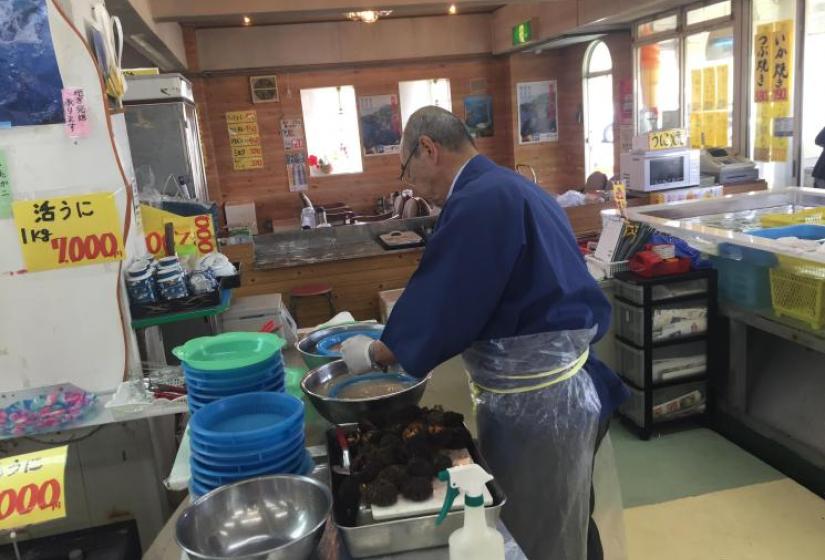 Fresh sea Urchin by the bowl
Erimo Misaki is best accessed by car and from Hirafu Village and takes apprximatley 5 hours. The drive there provides a mixture of coastal and rural scenes from small fishing villages to the rolling hills and pastures of Hidaka, an area famous for horse breeding. Past Erimo Misaki can be found some of the best surfing on the island along with excellent salmon fishing in the autumn. Further afield  you will find Akan Mashu National Park, Kushiro Shitsugen National Park and further still the World Herriatge, Shiretoko National Park, all of which are must sees on any Hokkaido itinerary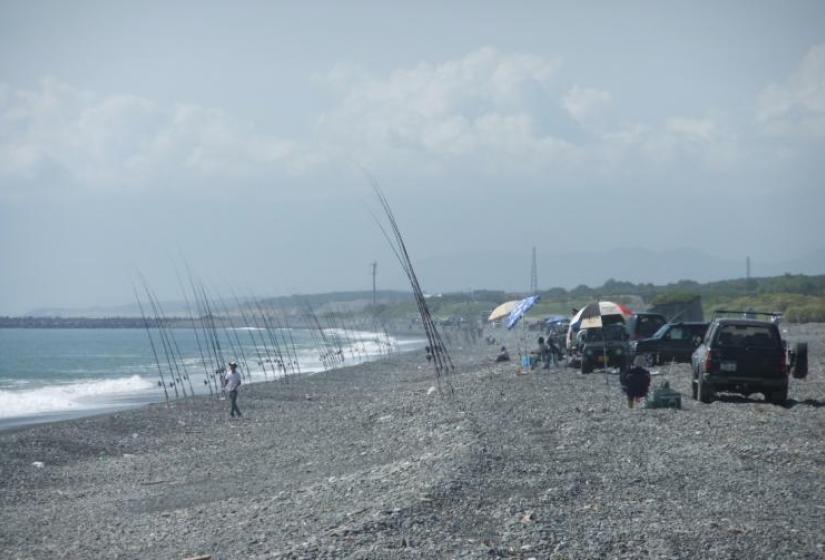 Keen anglers wait for a salmon bite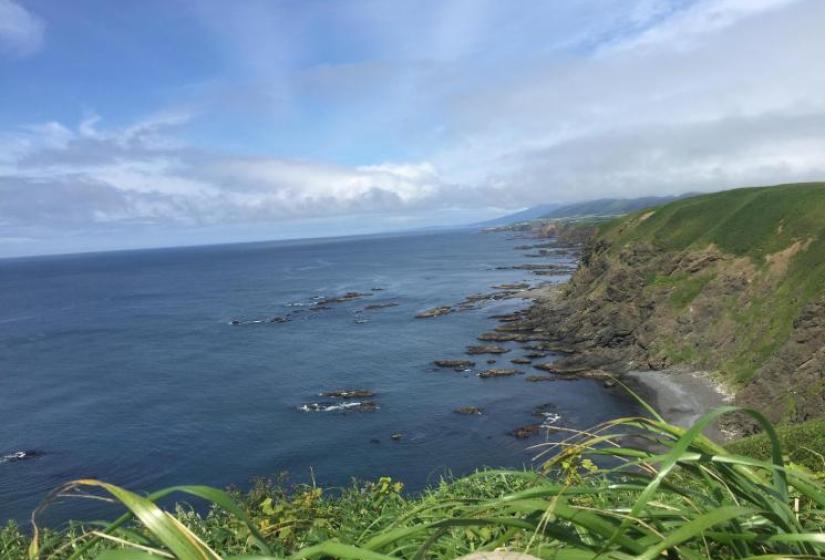 The blue of the pacific ocean against wind swept cliffs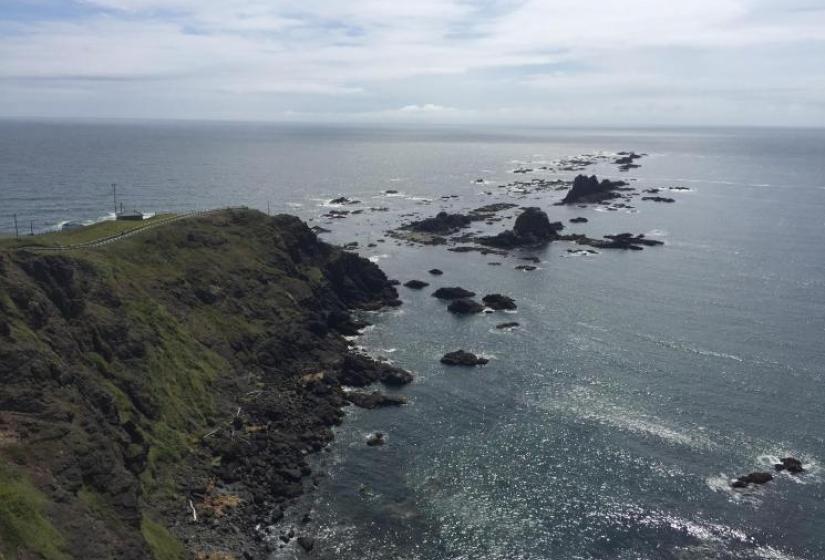 The rugged islands at Erimo Misaki