Hiking opportnities abound here in Niseko and a great option suitable for the whole family is Hangetsuko or Half Moon Lake. The trail head is just 5 minutes drive from Hirafu and the hike itself takes between 30 to 60 minutes depending on the route you take and your fitness level. The easiest and perhaps most scenic route takes you down to lake level and only takes about 40 minutes return depending on how long you enjoy the views for at the bottom.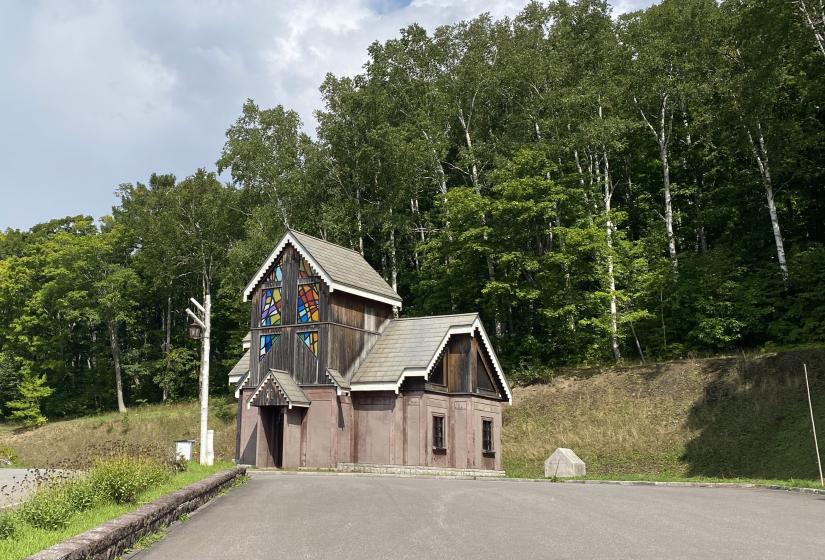 Hangetsuko hike trail head
The trail meanders through beautiful dense silver birch forest through which dappled sunlight lights the path. It is a great place for kids to experience nature and adults to unwind from the stresses from the week.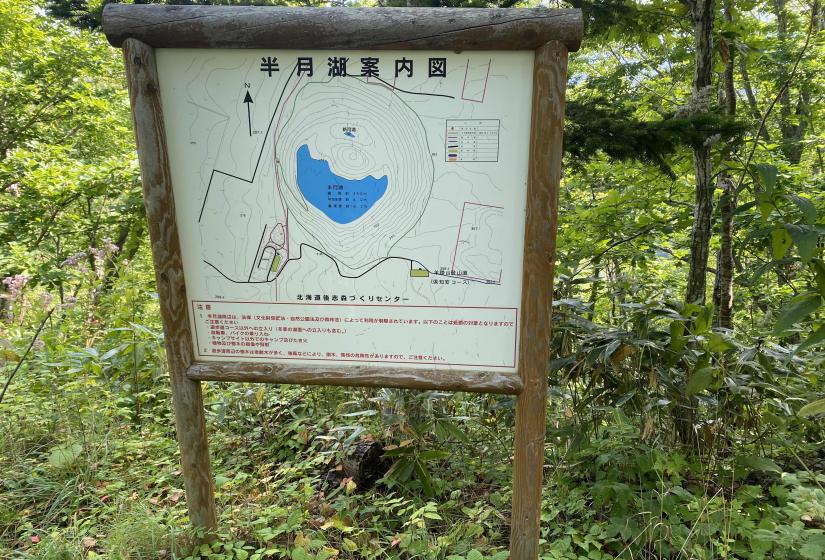 Hangetsuko Trail Head
Hangestuko is located on the side of the iconic volcanic peak Mount Yotei and is a caldera lake that was formed after an eruption around 3000 years ago, not long ago at all in geological terms. 
Hangetsu ko
Upon reaching the lake there are some areas just off the trail where you can set your self up for a rest and a snack, during the warmer months insect repellent is a must. On the day this photo was taken unfortunately the magnificent Mount Yotei is obscured by clouds but on the right day the views from here are spectacular.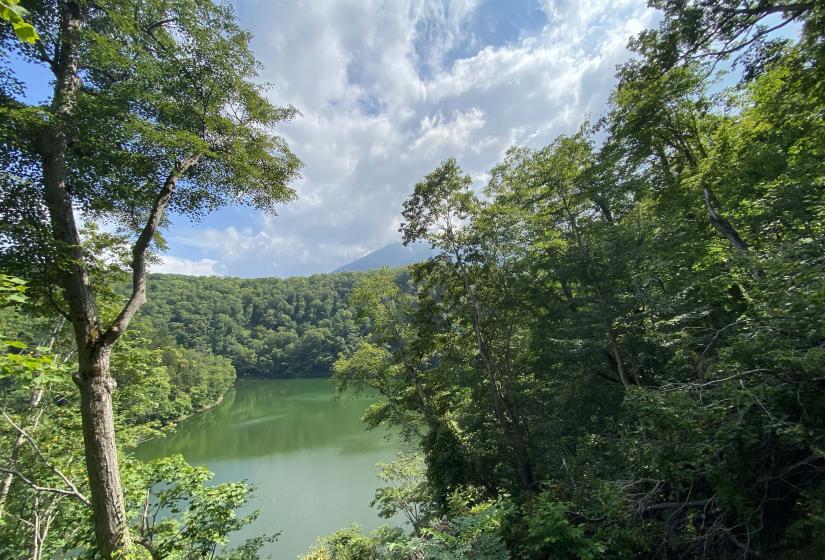 Hangetsuko
Being just 5 minutes drive from Hirafu village a trip to Hangetsuko is the perfect way to fill a morning or afternoon and embrace the natural surrounds that have put Niseko on the map. If you'd like any information on Hangetsu - Ko or are interested in visiting Niseko in the winter or summer please feel free to get in touch ([email protected]).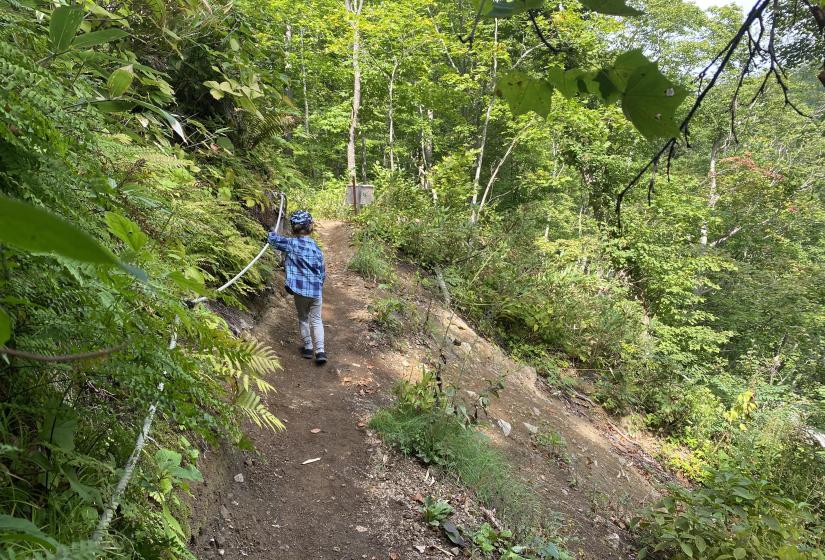 Hangetsuko Trail