Summer is a time for celebration here in Hokkaido and every year the calendar is dotted with great events. Closest to home and coming right up we have the Kutchan Jaga Festival  (2019-08-03) a celebration of summer and of course Kutchan's most prized and all important crop, the potato. This features scores of delicious food carts, local produce, spectaucular floats and processions and a fire works display.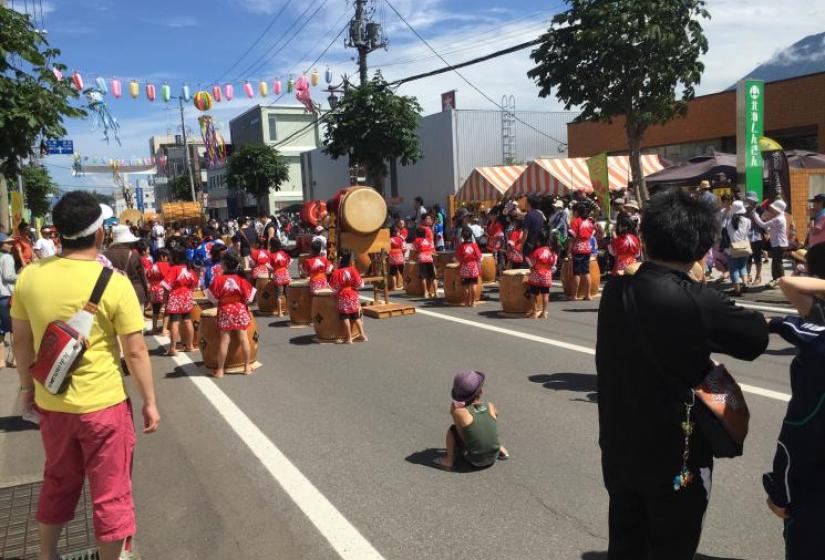 Taiko drummers at the Kutchan Jaga festival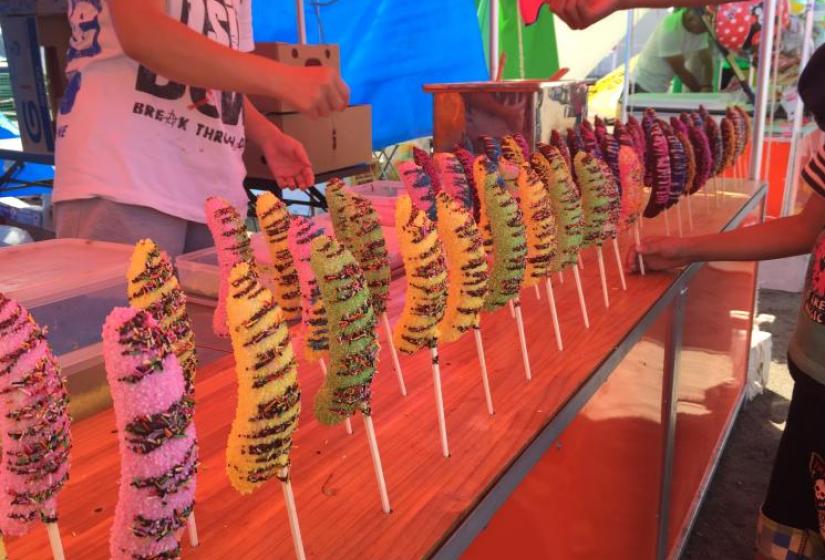 Delicious festival food for the kids
Soon following the Jaga Matsuri is the Hirafu festival  (2019-08-24) which features live bands, seated food tents and a very spectacular fireworks display to finish.
The Hirafu Matsuri
One of the last festivals of the year is the inaugural Niseko Autumn Food Festival, which has cemented its place as one of the final and most delicious festivals of the year. This festival even has a free shuttle running from Odori Park in Sapporo.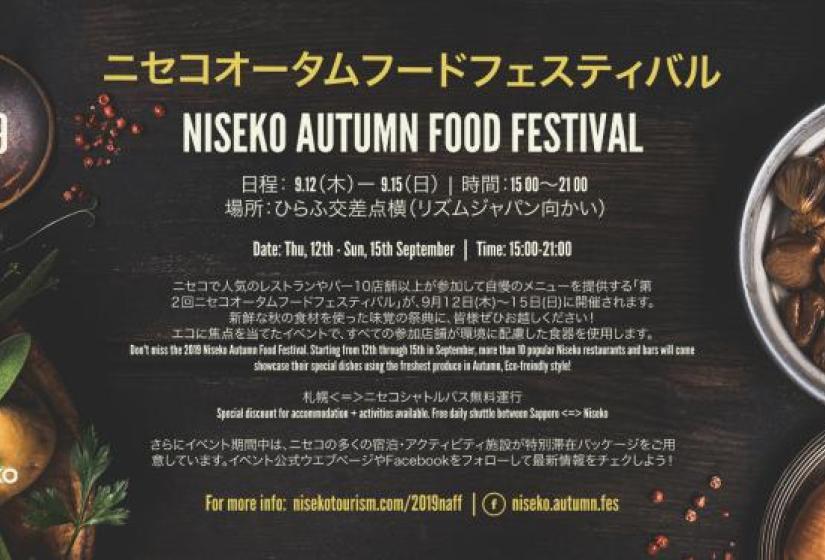 Niseko Autumn Festival 2019 flier
Festivals in Hokkaido are by no means limited to those above also well worth checking out is the seafood festival in Bikuni, The Iwanai Fireworks Festival (04 Aug - 05 Aug), The Sapporo Beer Festival (Jul 19, 2019 – Aug 16, 2019) and the Sapporo Autumn Festival (Sept 7 - Sept 30).
The mouthwatering kaisen don or sefood bowl