Deep days with the Atomic team
Ever wondered who takes those incredible photos and videos of Niseko that make you want to drop everything and start planning your next trip here ? More often than not they are from groups of sponsored skiiers and snowboarders that spend days upon days in the back country, working hard to get the shot. Holiday Niseko recently hosted such a group from Atomic that managed to get some incredible photos and video during their time with us. We catch up with their main man Max Glatz and find out just how good their trip was.
Who are you all and what do you do?
Our crew consists of Alex Gernhauser, Jonel Fricke, Dennis Ranalter and Max Glatzl. Alex is a hobby photographer who is working as an electrical engineer, Jonel is a passionate snowboarder who works as an caregiver for young children besides snowboarding, Dennis is a professional skier and Max is a DJ beside snowboarding who also studies sports management.
Where does everybody live normally?
Alex lives in Chieming in Bavaria/Germany and Jonel, Dennis and Max live in Innsbruck/Austria.
What is the project you came to film in Japan?
The main project was to shoot for the Niseko Shooutout Festival and beside that Jonel is filming for his Full Part. Max and Dennis also film for their new movie called "Up to no Good".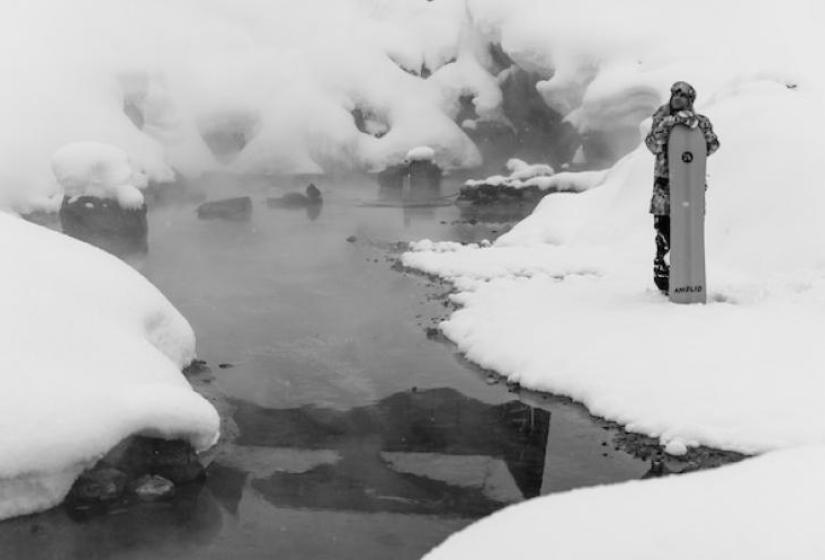 Naturally beautiful Niseko
When can we expect to see it?
The Niseko Shootout clip will be shown on March 14th in Niseko and the other two videos will be online this fall so stay tuned!
Where have you been riding while you've been here?
We have been mostly riding in the Hirafu area. One time we went to Otaru to see the ocean and built a little jump there aswell.
A trip to to Otaru coast
What does the crew most enjoy about coming to Japan besides the amzing snow?
Just everything. We love the poeple, vibe, food and of course the onsen!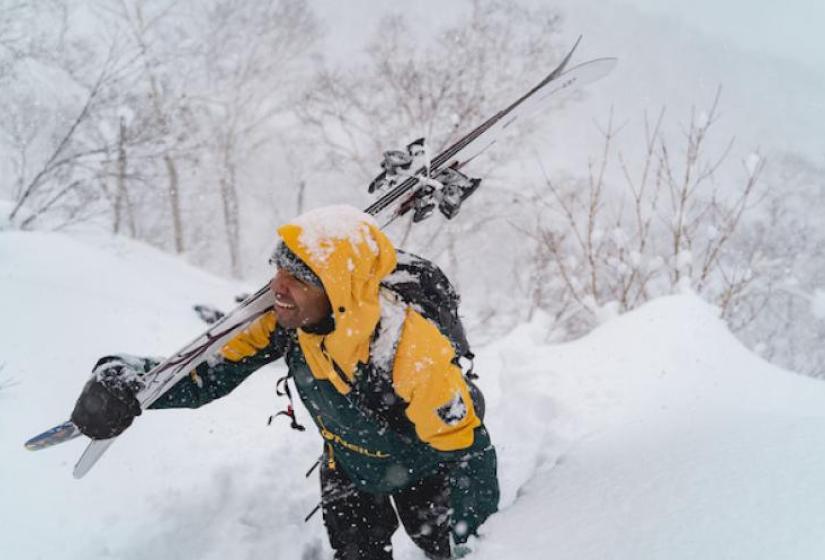 Working for the turns
Have you had any difficulties while travelling here?
No not at all it was all nice and smooth!
What do you guys usually do for breakfast?
We love to eat muesli, some nice eggs and of course a big cup of coffee. Most of the time we made breakfest ourselfes but we also went to Green Farm Cafe sometimes - highly recommended!
What is the best thing you've eaten since you've been here?
Thats a heavy one - we defenitely love the Devil Ramen at Moon Bar and the Garlic Cheese Nan at Taj Mahal.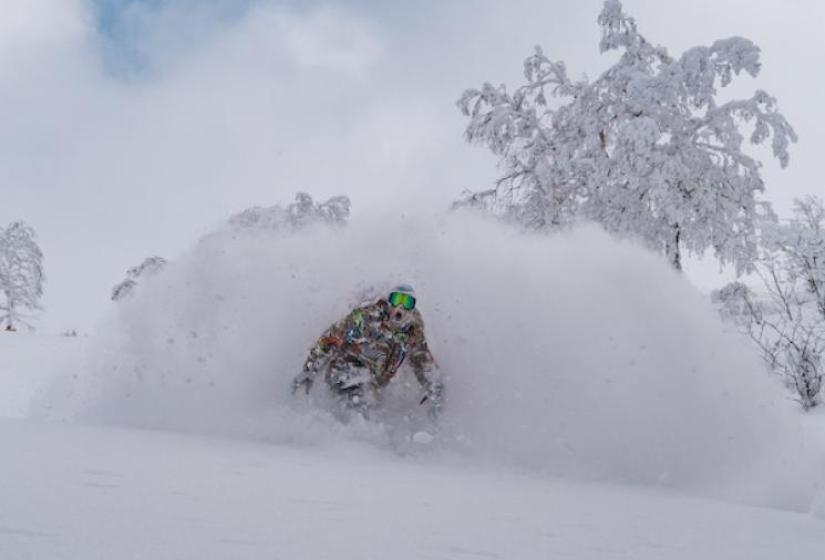 Incredible Niseko snow
Anything you never want to eat again?
We dont know the name of it but some sushi we ate with a thing on it that looks like a fish tongue haha.
Strangest thing you saw on your travels?
Once we parked at Goshiki Onsen to check the snow situation and make plans for the day. The road to Kutchan ends there due to the snow what means that blocks the road.  All of a sudden a guy drove by us with like 50mph and totally crashed into the snow. Luckily he didnt get hurt and we all helped him to get his car back on the road.
How does the riding compare to back home?
Back home we got higher mountains and also steeper terrain. Also the snow is way more heavy compared to Japan. We have never felt powder like this before - you do a spray and after that you cant see SH*T ! Best feeling ever!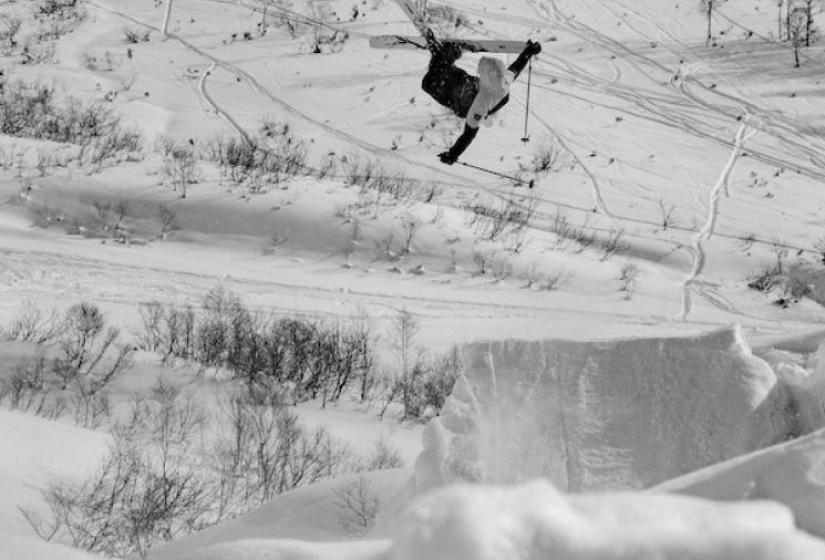 holidayniseko_pictures_atomicski_16.jpg
What would you like to see in japan that you haven't already?
We would love to go catboarding and sleding with a skidoo in real deep pow - that would be amazing!
What are the challenges with filming in Japan?
It's snowing most of the time so its really hard to keep your lense clean all the time. Besides that you do a lot of hiking so its pretty exhausting from time to time. But all in all its really nice to shoot in Japan - gotta love the scenery and vibe out there!
-------------------------------------------------------------------
Holiday Niseko will look forward to seeing the crew next year and don't forget to keep your eyes peeled for the Jonel Fricks's entry in the Niseko Shoot Out  coming up March 14th and taking place at Hanazono edge from 17:30.