The crystal clear waters of Kyougoku
Just a 20 minute drive from Hirafu is a small town named Kyogoku which sits at the foot of Mt Moiwa on the north eatsern side.
This quaint farming town was founded by Takanori Kyōgoku (1858-1928) and first settled back in 1897. The main attraction today is Fukidashi Park which winter or summer is well worth a visit.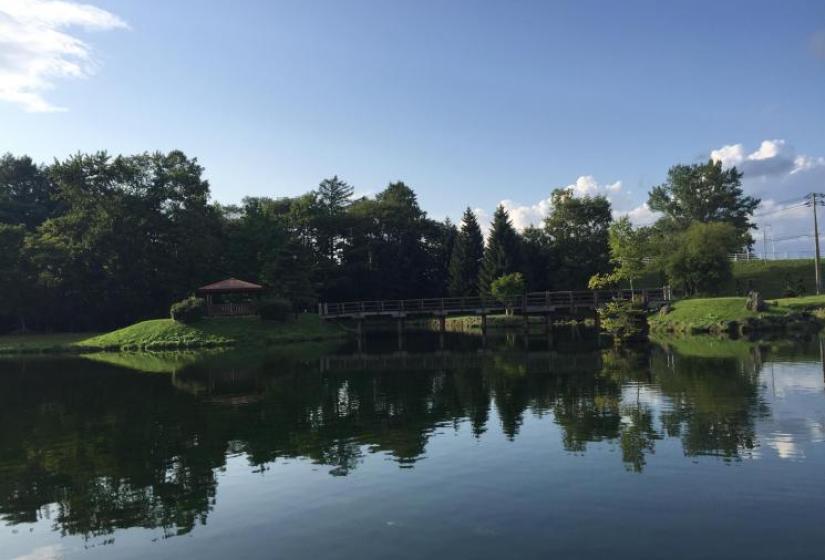 The beautiful lake in Kyougoku
The park is home to a large natural spring which is recognised as one of the top 100 spring waters in Japan. The spring feeds into two small man made lakes which are adorned with maple trees, a walk way, rolling grass verges,manicured trees and even have some rainbow trout swimming in them.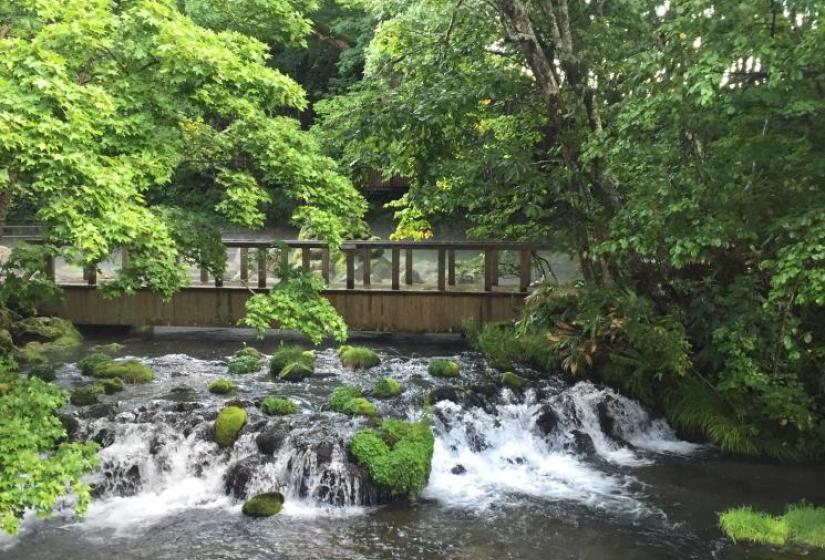 Crisp clear water
Water bottles can be purchased on site and visitors from near a far flock to collect it and for good reason, it is delicious!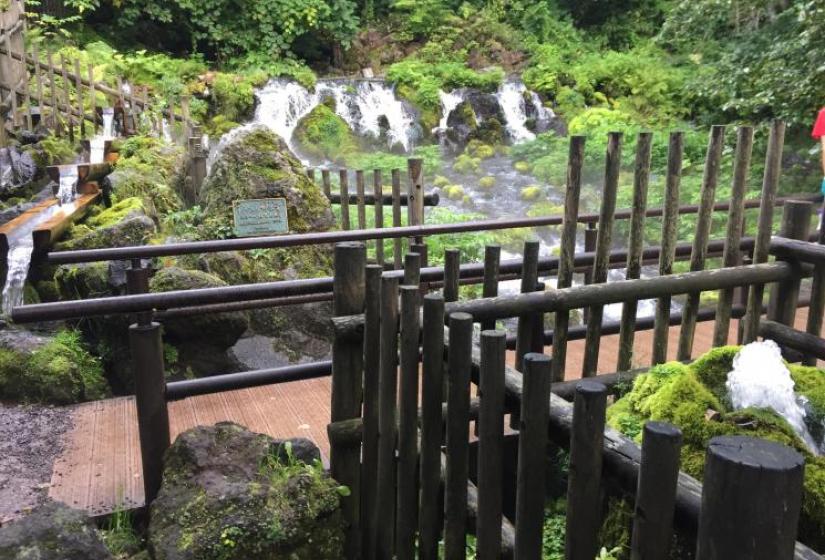 Clean crisp spring water
There are two sides to the park, one of which is on route 478 and has a number of food stalls selling fried potatoe treats and ice creams. This side is also home to a childrens playgrough and amphitheatre / stage as well as a michi no eki or road station names Meisui-no-Sato Kyogoku where you will find fresh produce and souvenirs.
Cross the bridge from here and a quaint row of shops lines the road selling fresh produce and delcious coffee. It is from this side you can access the spring water taps and water fall area.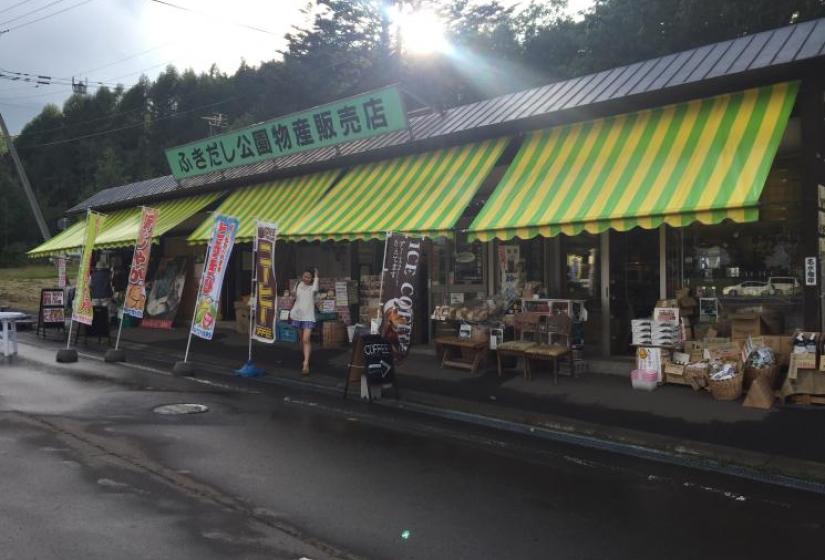 Great coffee from a cool little roadside store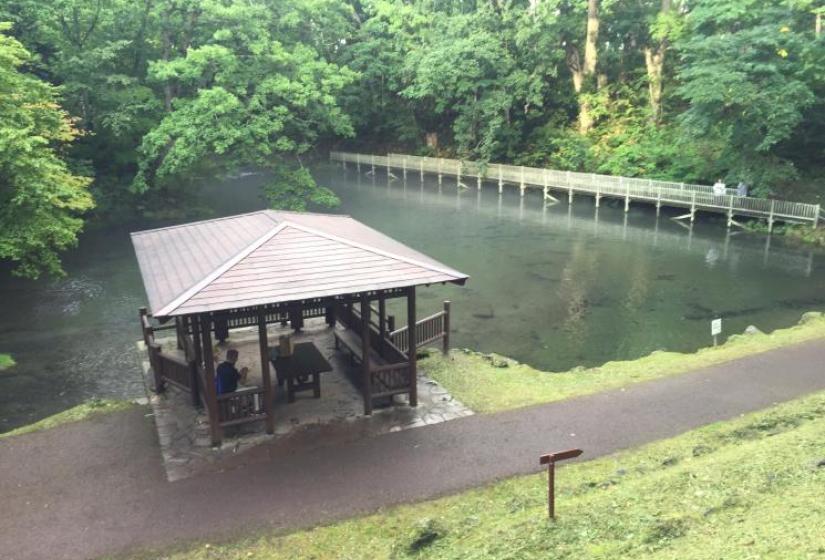 Lush green surrounds and still waters